GC alumnus Eugene Stutzman brings high fashion couture to Goshen
Event: Eugene Alexander Couture Runway Show
Date & Time: Saturday, Sept. 23, 2017, 7:30 p.m.
Location: Goshen Theatre
Cost: $25 general admission; $75 VIP; $125 VIP+
---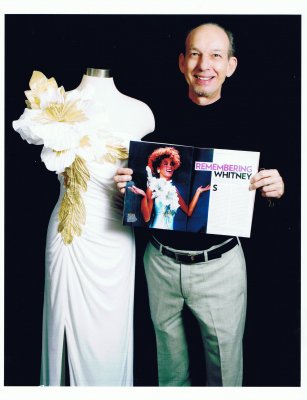 Eugene Stutzman was well-known in the 1980s for creating glamorous, ready-to-wear couture evening gowns and special occasion dresses worn by celebrities including Elizabeth Taylor, Whitney Houston, and Sarah Jessica Parker.
This month, the 1973 graduate is returning to Goshen to display some of those designs and celebrate his fashion roots.
On Saturday, Sept. 23, the Goshen Theatre will host The Eugene Alexander Couture Runway Show, featuring the life work of clothing designer Eugene Stutzman and Alexander Wallace (1950-2005) who formed the acclaimed fashion design label Eugene Alexander.
The event will be part of Goshen's "Fashion Week" Sept. 18- Sept. 24, which will feature local in-store promotions, events and local designs.
Stutzman grew up learning how to sew on his mother's sewing machine and has always had an eye for design. This was the foundation that opened the door to the fashion design industry.
Stutzman graduated from Goshen College with an art education degree, and in 1980, along with Alexander, created the fashion label Eugene Alexander. Their Waterlily jacket caught the eye of a Saks Fifth Avenue buyer, who immediately placed an order for $50,000.
It wasn't long before their designs were purchased by nearly every major department store across the country: Neiman-Marcus, Bloomingdales, Lord & Taylor, Marshall Field's, Nordstrom and other top retailers in the U.S., Canada, London and Amsterdam.Thus began the 13 year run of the company.
Eugene Alexander expanded the line to include ball gowns, and within two years became a major resource in the special occasion market. Costumers from Hollywood and all the major television networks visited the chic new Eugene Alexander showroom at 498 Seventh Avenue. Eugene Alexander's cinematic style perfectly suited iconic 80's shows like Dynasty, Dallas and Knots Landing. The line was also selected to represent fragrance launches, most notably, Elizabeth Taylor's Passion.
Eugene Alexander became widely known for intricate, show stopping designs and commitment to fair trade values.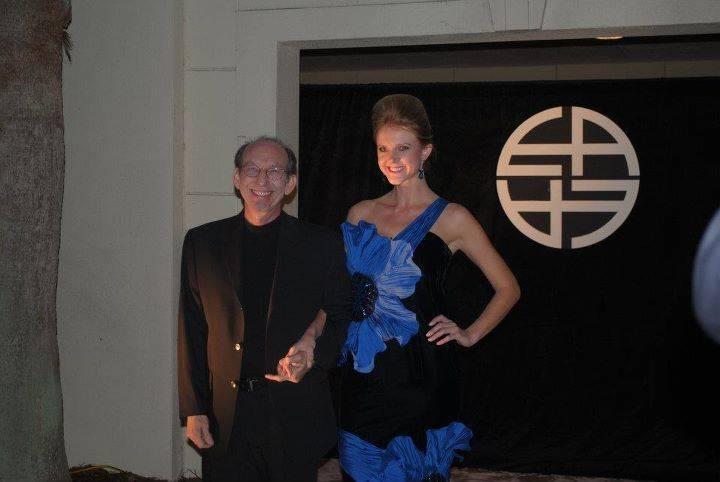 Another GC graduate, Susan Kauffman '84, is president of the Eugene Alexander Hope Foundation and has worked tirelessly to produce this show. The Eugene Alexander Hope Foundation's mission is to raise public awareness to the global exploitation of women working in the apparel, accessory and fragrance industries and to promote Fair Trade practices in these industries.
The Eugene Alexander Hope Foundation now has a collection of over 400 dresses which are used to raise funds, through fashion shows, for the social justice causes to which Eugene and Alex were so dedicated.
The Eugene Alexander collection will also be featured in the Goshen College Music Center's Hershberger Art Gallery from Sept. 24 – Nov. 13, with a reception on Saturday, Oct. 7 from 5:30-7 p.m.
All the proceeds from the benefit fashion show will go towards The Goshen Theatre's community programming. Tickets are $25 for general admission, $75 for VIP access, and $125 for VIP In Style, which includes premium seating and hair and makeup services prior to the event.
The fashion show will begin at 7:30 p.m. and will feature some of Stutzman's most famous designs, such as the dress worn by actress Sarah Jessica Parker in The Sex And The City movie and a gown worn by Whitney Houston on the cover of Life Magazine.
On Thursday, Sept. 21, at 7 p.m., local tailor and designer Kevin Koch, a 2010 graduate of GC's Organizational Leadership program and former GC employee, will host "Man of the Cloth," a Men's Fashion Cocktail Party. Koch has transformed the 140 year-old former First Baptist Church in Goshen into a stunning showroom and workspace. His studio is literally a "Sanctuary" – replete in high ceilings, gorgeous woodwork and magnificent stained glass windows. This event costs $50 per person and will include champagne, hors d'oeurves and piano music.