Njål Sparbo and friends to perform Grieg and Mozart on May 16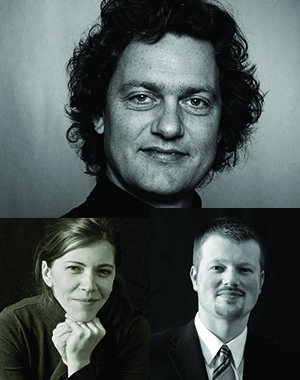 Concert: Saltzbergen: Bass-baritone Njål Sparbo and Friends
Date and Time: Tuesday, May 16, 2017 1 p.m.
Location: Goshen College Music Center's Sauder Concert Hall
Cost: Free and open to the public
---
Norwegian bass-baritone Njål Sparbo and pianists Luke and Mary Rose Norell will perform on May 16 at 1 p.m. in Sauder Concert Hall as part of the Afternoon Sabbatical series.
Sparbo is one of Norway's most versatile and active singers, with an exceptionally broad repertoire of song, oratorio and opera. He has been awarded the Kirsten Flagstad Prize, the Ingrid Bjoner Prize, the Edvard Grieg Prize and received the Norwegian Government Grant for Artists in 1997-99 and 2005-08.
Luke and Mary Rose Norell are Goshen-based pianists who began performing together for the first time in 2009 and have continued to present repertoire for one and two pianos across North America. Mary Rose also works as the director of the Community School of the Arts and Luke is the piano program director.
The concert will celebrate the connections between musical giants Edvard Grieg and Wolfgang Amadeus Mozart in a preview of "SALZBERGEN," the inaugural conference of the Edvard Grieg Society of the Great Lakes, to be held at Goshen College on May 19-20.
This event is presented as part of the 2016-17 Afternoon Sabbatical program, a yearly lecture series with on-campus programs held on a tuesday each month during the school year and bus trips for off-campus tours.