Afternoon Sabbatical with Michelle Horning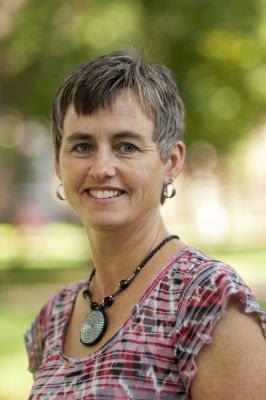 Lecture: Michelle Horning: "Nurturing Our Entrepreneurship Ecosystem"
Date and Time: Tuesday, March 14, 2017, 1 p.m.
Location: Goshen College Music Center's Sauder Concert Hall
Cost: Free and open to the public
---
Michelle Horning, Goshen College professor of accounting, will give a lecture titled "Nurturing Our Entrepreneurship Ecosystem" on Tuesday, March 14 at 1 p.m. in the Music Center's Sauder Concert Hall, part of the college's Afternoon Sabbatical series.
Horning will present how the college's entrepreneurship program provides a launching point for individual entrepreneurs who have been instrumental in helping to develop the local and regional entrepreneurship ecosystem.
Horning teaches numerous accounting and business courses at the college including the Java Junction Management class, during which students take part in hands-on management of the college's coffee shop. She is a member of the American Institute of Certified Public Accountants and American Accounting Association.
This event is presented as part of the 2016-17 Afternoon Sabbatical program, a yearly lecture series with on-campus programs held on a Tuesday each month during the school year and bus trips for off-campus tours.
Future events in the Afternoon Sabbatical series include:
April 4, 2017, 1 p.m. — Debra Detwiler Brubaker: "Women's World Music Choir: 'Creating, Sustaining, Disrupting'"

May 16, 2017, 1 p.m. — "Salzbergen: Bass-Baritone Njål Sparbo and Friends"

Sept. 19-21, 2017 — Theater Trip to Niagara-on-the-Lake