Staff members carry torch as Indiana Bicentennial celebration moves through Goshen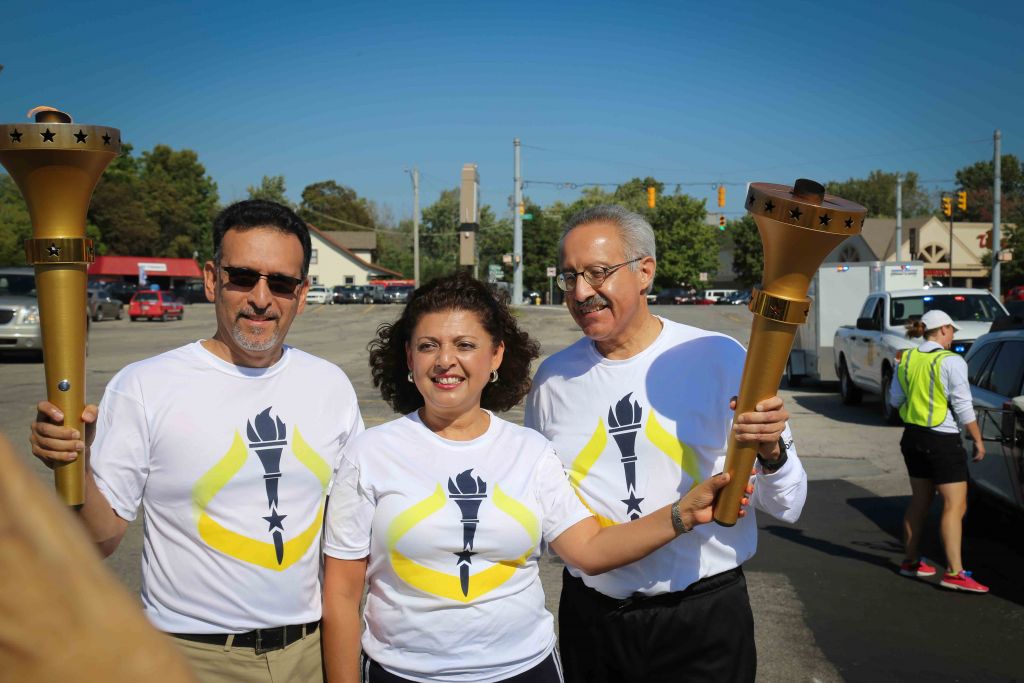 Three Goshen College staff members helped carry the Indiana Bicentennial torch through Goshen on Oct. 4, 2016, on it's way across Indiana.
Gilberto Pérez Jr., senior director of intercultural development & educational partnerships, Rocio Diaz, CIIE coordinator of intercultural community engagement, and Richard Aguirre, director of corporate and foundation relations, were among the 40 torch bearers who carried the torch over 52 miles in Elkhart County. That list also included Truman Weaver '58, Jim Bare '65, Adjunct Professor of Latino Studies Zulma Prieto '01, and former French Professor Gail Martin.
Torchbearers were chosen from more than 100 nominations around the county.
Patterned after the Olympic Torch Relay, Indiana's version is passing through all 92 of the state's counties, covering 3,200 miles over a five week period, averaging 97 miles per day over the course of five weeks.
The Torch Relay began in Corydon, Indiana's first state capital, on Sept. 9, and will conclude on the Statehouse Grounds in Indianapolis on Oct. 15.