Comics issue of Mennonite writing journal to feature GC students, alums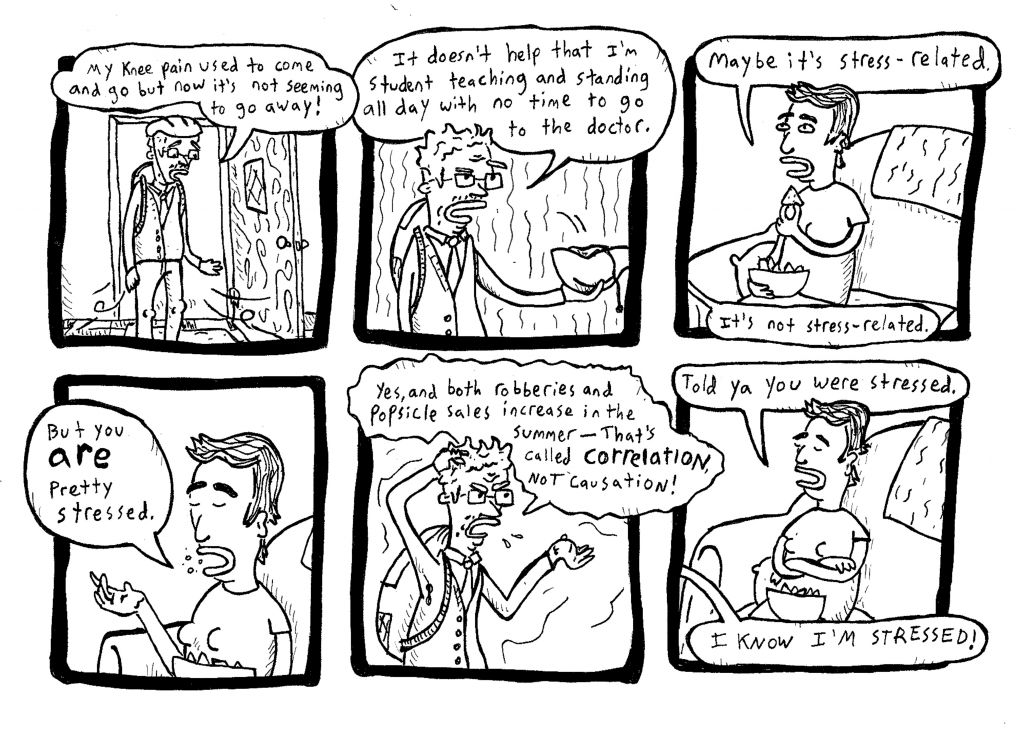 Several Goshen College students and alums have their work published in a special comics and graphic novels issue of the Journal of the Center for Mennonite Writing. Jessica Baldanzi, associate professor of English and comics scholar, co-edited the issue with Mary Roth '13.
Each issue of the online journal, which is usually edited by Ann Hostetler, professor of English, and professor emeritus of English Ervin Beck, focuses on a particular theme, author or genre within Mennonite writing.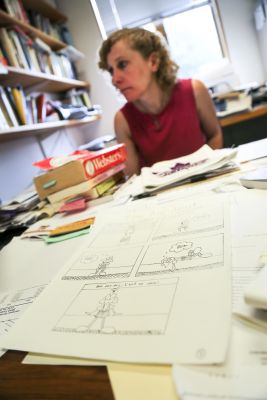 Contributors to this issue include recent GC alums Sarah Rich '11 and Phil Gerigscott '13, along with three students from Baldanzi's most recent Graphic Novel course: Amanda Vanderzee '16, Grace Weaver '16 and Samantha Horsch.
During the class, students created short graphic memoirs, recasting themselves and their family members or friends as comic characters to tell a personal story. The stories covered topics from appreciating time alone to losing front teeth as a child or rediscovering an old pair of glasses.
Vanderzee said, "I chose my topic because it was something I had been thinking about and reflecting on for a while, and it was a topic that I could easily visualize a plan for creating graphically."
"I think that this class and special journal is important because it draws attention to a genre of art and literature that isn't often highlighted in broader academia," she added. "To be a part of that process has been incredible."
The issue will also showcase comics from Jim Strouse '99, a writer and filmmaker from Goshen best known for his movies Lonesome Jim (2005) and People Places Things (2015), and writing from Sabrina Jones, Paul Buhle, Gary Dumm and more.
In addition, Regina Shands Stoltzfus; professor of Bible, religion and philosophy; Anne Berry '99; and Baldanzi created a podcast discussing "MLK and the Montgomery Story," a comic from the civil rights era that tells the story of the nonviolent resistance movement in Montgomery, Alabama.
The issue was released in late July and is available at mennonitewriting.org/journal.
— By Grace Weaver '16