Goshen College launches new Online RN to BSN program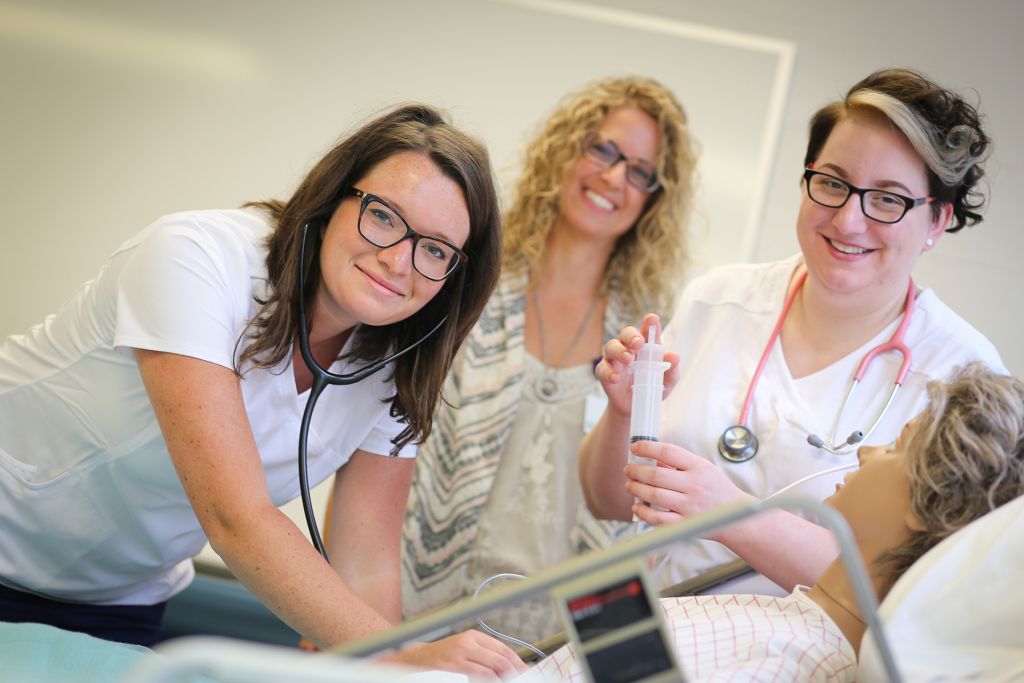 Goshen College will offer an 18-month Online RN to BSN degree program starting in August 2016, providing registered nurses around the country an opportunity to earn a bachelor's degree from a top-tier nursing program while working full-time.
The new Online RN to BSN program consists of nine seven-week courses, for a total of 38 credit hours. Five classes are nursing-focused, with the other four focusing on Goshen's unique general education core, a uniquely designed curriculum of core classes in which students learn how to think critically, communicate clearly and solve complex problems in a global context — skills they will need to craft tomorrow's solutions.
"When students complete the RN to BSN program, they'll have gained important understanding not just of the nursing profession, but of holistic nursing — of taking care of the whole person," said Jewel Yoder, director of the RN to BSN program.
Students will also be expected to complete 40 hours of clinical leadership, most likely in their place of employment, as well as community observation in their local settings.
The Institute of Medicine is calling for 80% of the nursing workforce to hold at least a bachelor's degree by 2020, making nursing education a national priority.
With one of the oldest Bachelor of Science in Nursing (BSN) degree programs in Indiana, more than 1,400 graduates have established themselves in successful careers as registered nurses. GC's nursing program is highly respected in the United States and abroad; graduates are known by their ethical standards, personal integrity, faith commitment, caring attitude and clinical knowledge.
In addition to the on-site and Online RN to BSN programs, Goshen College offers an on-site RN to BSN program on the Goshen College campus, Elkhart General Hospital and Glen Oaks Community College in Centreville, Michigan.
Goshen College also offers a traditional BSN program and a Master of Science Degree in Nursing with a Family Nurse Practitioner focus
Online RN to BSN classes are capped at 20 students, and up to 45 nursing credits and a total of 90 transfer credits will be accepted.
The Online RN to BSN program at Goshen College is accredited by the Commission on Collegiate Nursing Education.
Learn more about or apply to Goshen College's new Online RN to BSN program