On Air: Broadcasting Alumni
Alumni can be found behind the microphone, behind the camera and behind the scenes as leaders in the broadcasting industry.
By Brian Yoder Schlabach '07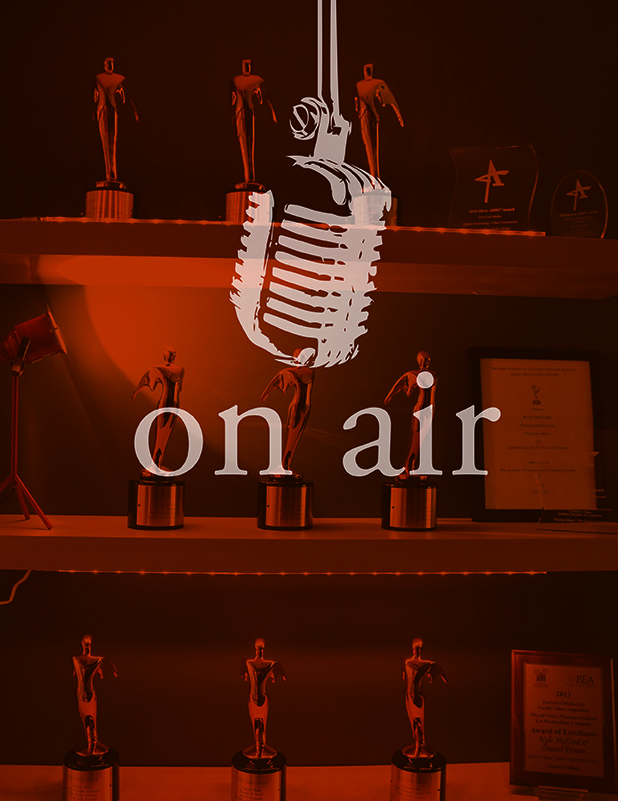 ---
You wouldn't know it by looking at the tiny radio station tucked away in the upstairs of the Union building or the television studio hidden in the basement of the Good Library, but Goshen College has become a powerhouse when it comes to broadcasting.
Since 2010, Goshen College has been named Indiana Radio School of the Year and Indiana Television School of the year four times each. In 2011 and 2013, 91.1 FM The Globe (WGCS) was named Best College Radio Station in the Nation by the Intercollegiate Broadcasting System, the first college to repeat the title. Each year, dozens of individual and program awards roll in for The Globe and The Correspondent, GC's weekly television news program, as well as FiveCore Media, GC's professional video production company (see p. 7).
But broadcasting students and faculty don't define themselves by these awards. They define themselves by the high-quality content that they produce day in and day out. Students get valuable hands-on experience beginning in their first semester, and develop industry skills that make them ready to be leaders in the field the day they graduate.
From coast to coast, alumni who got their start in those out-of-the-way studios are now making a living as video producers, reporters, sports announcers and radio hosts.
Meet a few of them.
---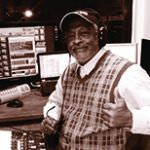 Marvin Lyles '74
Gary, Indiana
Marvin has been in the radio business for 30 years and is CEO of Gospel Sunrise Productions, WVGE 88.7 FM and WLTH 137.0 AM. He was just nominated for the Radio Announcer of the Year award for the 2016 Rhythm of Gospel Awards.
"I was the first black announcer playing music for the diversity of students on campus. WGCS was a great experience and helped me fulfill my dream. I advise those to love what you do, be happy at it. Study the field and envision your talents. Keep the faith and stay encouraged."
---
Carl is a general assignment reporter for WBZ Radio in Boston and winner of Edward R. Murrow Awards for writing, feature reporting and breaking news, and was named "Best Radio Reporter" by Boston Magazine in 1997. He has interviewed notable people such as Mother Teresa and Bill Clinton. Here he is pictured reporting on Super Bowl 50 last year.
"My experience at Goshen College helped to broaden my perspective and give me a foundation from which I could face the varied and bizarre realities that I confront in my job. And the English Department helped me learn how to write."
---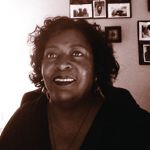 Kim Macon '80
Elkhart, Indiana
Kim is the development director at 88.1 WVPE, Michiana's National Public Radio affiliate. There, she oversees all of the fundraising activities, including membership services, corporate support and events.
"I started as a copywriter for a local AM radio station, which led to radio sales and then to public radio. After several job titles here at WVPE, development director has been an excellent fit. [In college], I didn't really have much interaction with the campus radio station, but focused more on interpersonal communication. That has been instrumental in my day-to-day duties."
---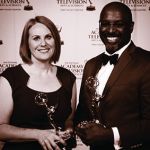 Lynnette Carlino '97
Dayton, Ohio
Lynette is an EMMY™ Award-winning series producer for The Art Show on THINKTV, a PBS affiliate. After working for a CBS affiliate for 14 years, she launched the half hour magazine-style show, creating the program from the ground up.
"Because I worked on GC Journal (the campus news program at the time), I left GC knowing all the facets of TV production, so I was able to take whatever job I could get, just to get my foot in the door."
---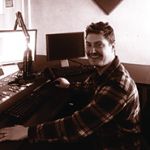 Zach Miller '08
South Bend, Indiana
Zach is a production director for Federated Media, where he manages commercials that air on five radio stations, as well as other online media.
"My experience at 91.1 The Globe, both on-air and as student station manager, prepared me for the radio world. I was lucky enough to work under Jason Samuel (who is a fantastic teacher/mentor/friend/ radio-guru), and he gave me the opportunities I needed to succeed in my radio career."
---

Doug Hallman '10
Lancaster, Pennsylvania
Doug tours with acts such as Trans- Siberian Orchestra, Enrique Iglesias and Pitbull as a technical engineer. His job consists of all the behind-the-scenes technical pieces, such as running the cameras, lighting, video screens and even automation. He is currently on tour with 2Cellos.
"There are many different aspects of my education that I use on a daily basis, many of which were learned in the extracurricular activities that I was involved in. In particular, because of how small the college is, I was able to get my hands dirty working behind the scenes from day one. These experiences forced me to think outside the box, and prepared me to do what I do today."
---
Daniel is an associate video producer at Grist.org, an environmental news site, where he produces videos for their "explainers," a small team that creates videos, graphics and articles that give people the nuts and bolts of different topics.
"A lot of the skills that allowed me to get this position were from the experience I gained from FiveCore Media. During my time there, I was exposed to a professional system and process, and it gave me the confidence and knowledge that was necessary to succeed."
---
Kate is a production secretary, supporting the producer on various film sets including with Marvel TV and Sony. At the center of the filming hub, she helps coordinate the logistics behind the production, such as hiring a helicopter for filming and making sure the actors have their scripts.
"Goshen College helped me break into the TV/film industry in several ways. FiveCore Media gave me my first job out of college and gave me invaluable experience with video production, working with clients, office procedures and general management skills. [I was able to be] part of a small film shooting in Goshen called Sand Castles. From there I met assistant directors who gave me work on set when I moved out to Los Angeles It all snowballed from there. If I didn't work at FiveCore Media, I most likely wouldn't be where I am today."
---

Benjamin Kelley '13
Springdale, Arkansas
Benjamin is the radio voice of the Northwest Arkansas Naturals, the Double-A affiliate of the Kansas City Royals. He provides solo play-by-play, interviews and recaps for all 140 regular season games and travels with the team, doubling as the baseball operations coordinator.
"Attending Goshen College opened many doors for me, especially in broadcasting. The flexibility I had to pursue my two passions – baseball and radio – and then combine them post-graduation, I don't know if I could have done that anywhere else. Being able to work with all the professors who were as invested in my passion as they are in their own was an extremely rewarding experience. I felt as prepared as ever upon graduation and ready to pursue my career. Without GC, I wouldn't be where I am today."
---