President Brenneman joins boards of two national higher ed associations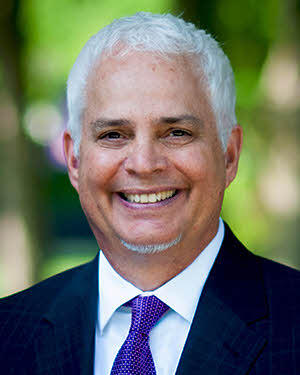 Jim Brenneman, president of Goshen College, has been elected to the boards of two national higher education organizations: the Council of Independent Colleges (CIC) and the Hispanic Association of Colleges and Universities (HACU).
Hispanic Association of Colleges and Universities
In October, President Brenneman was appointed to the 18-member HACU governing board for a three-year term, with the opportunity to be re-elected to a second term. He previously served two terms as a regional representative on their associate member committee.
HACU represents more than 470 colleges and universities committed to Hispanic higher education success in the United States, Puerto Rico, Latin America and Spain. HACU is the only national educational association that represents Hispanic-Serving Institutions (HSIs), of which Goshen College is on target to become in the coming years.
"It's an honor to be part of this board and a joy to represent all the years of hard work here at Goshen College as we seek to realize our vision," Brenneman said, adding, "The HACU board really likes what they're seeing on our campus."
Council of Independent Colleges
In January, President Brenneman was elected to CIC board of directors at their 2016 Presidents Institute in Miami Beach, Florida. The association's 36-member board meets twice a year to determine priorities and assess ongoing initiatives. President Brenneman will serve a one-year term from January 2016 to January 2017.
The Council of Independent Colleges is an association of 765 nonprofit independent colleges and universities and higher education affiliate organizations that has worked since 1956 to support college and university leadership, advance institutional excellence and enhance public understanding of private higher education's contributions to society.
"The value of a liberal arts education is as significant as ever, and it's a privilege for Goshen College to be recognized as an important partner within CIC," Brenneman said. "It is an honor for me personally to be nominated by my peer presidents and to be appointed to the national board."
The Council of Independent Colleges is the only national higher education association that focuses solely on providing services and a broad range of initiatives directly to independent colleges and universities to help improve the quality of education and strengthen institutional resources.
"The Council is pleased to have President Brenneman as a Board member," said CIC President Richard Ekman. "CIC continues to implement many new programs, projects, and services and needs a strong Board of Directors to oversee their planning and execution. I am certain that Jim will serve the council admirably, and I look forward to working with him."
Brenneman is also an active board member of the Economic Development Corporation of Elkhart County and the Horizon Educational Alliance, a county-wide educationally focused coalition focused on pathways to college and career readiness. He serves on the boards of the Independent Colleges of Indiana and is chair of the Council of Presidents for the NAIA Crossroads League.
A 1977 Goshen College graduate and an ordained minister of Mennonite Church USA, Brenneman was the founding lead pastor of Pasadena Mennonite Church in California, where he served for 20 years. Prior to that, he was a senior associate in leadership development for U.S. Ministries of World Vision from 1983-1986. For fifteen years, he served on the faculty at Episcopal Theological School at Claremont in Old Testament scholarship.