River Bend Film Fest brings Goshen's film connections into focus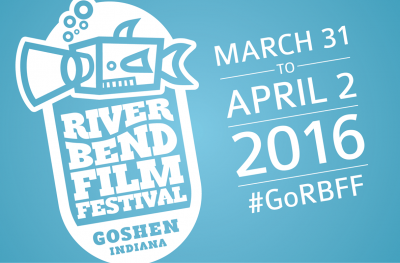 Event: River Bend Film Festival
Dates: Thursday, March 31 – Saturday, April 2, 2016
Location: Downtown Goshen, various locations
Cost: Available online: Single-block ticket ($12); Thursday pass ($22); Friday pass ($35); Saturday pass ($40) 3-day pass ($80); VIP pass ($145). Senior, student, teacher and military discounts available.
---
The City of Goshen and Goshen College have become a launching pad for a new generation of writers, directors and producers making their mark in the film world, and now the River Bend Film Festival is coming to Goshen this weekend to take advantage of the city's energy, artistic atmosphere and film connections.
The three-day celebration of independent cinema, which has been held in South Bend for the last 14 years, will move to Goshen this year and feature 47 films picked from more than 200 entries, including several that have close ties to Goshen.
"The fact that the River Bend Film Festival moved from South Bend to Goshen is a real testament to how powerful the artistic and cultural vibe is here," said David Kendall, associate professor of communication at Goshen College and owner of Kendall Pictures. "Having an international film festival in a city the size of Goshen is a huge deal and I'm thrilled that we get to share this experience with our students here at Goshen College."
And with the festival's move to Goshen, Goshen College film production students have become involved in a number of ways, such as social media outreach during the festival and conducting video interviews with the filmmakers.
In addition to getting involved in an international film festival, which adds another layer to their experience, film production students at GC have opportunities to work on professional film projects for FiveCore Media, spend a semester at the Los Angeles Film Studies Center and film in places such as Greece, Rome and Kenya.
"This is a really exciting time for Goshen and Goshen College to have this synergy with our new film production major," said Kyle Hufford, assistant professor of communication at Goshen College and FiveCore Media general manager. "Our students are heavily involved in working at the festival and our alumni are involved with bringing the festival here and all of the planning, and we are really proud that two of our graduates are having their films featured at the festival."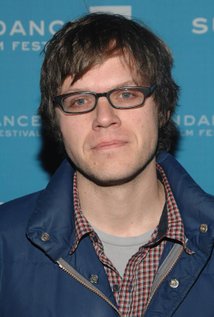 Filmmakers and directors such as Jim Strouse, a 1999 GC graduate, Jon Helmuth who attended GC in 1991-93, and writer, director and actor Jordon Hodges, who grew up in Goshen, will be special guests at the festival, where they will screen their latest films and lead workshops and talkback sessions.
---
---
Strouse's most recent film is People, Places, Things (2015), a comedy starring Jemaine Clement and Jessica Williams. He also wrote and directed Grace is Gone (2007), starring John Cusack, The Winning Season (2009) and Lonesome Jim (2005), which was filmed in Goshen, directed by Steve Buschemi and starred Casey Affleck and Liv Tyler. The film won an Audience Award for most popular dramatic feature and the Waldo Salt Screenwriting Award at the 2007 Sundance Film Festival. His upcoming film, The Hollars (2016), is directed by John Krasinski and stars Krasinski and Anna Kendrick.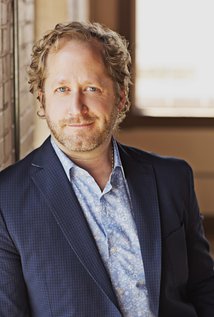 Helmuth produced and starred in The Flying Dutchman (2015), a documentary about his cross-country motorcycle trip with a friend who is losing his vision, which will be shown at the festival. He was also executive producer of Outlaws and Angels (2016).
Other major films that have been filmed in Goshen include Elsewhere (2009), and Pearl Diver (2004), and the Goshen College Communication Department and FiveCore Media have several feature-length documentary credits to their name, including Breaking Down Barriers: Journeys of the Apostle Paul (2013) and Fuerza (2006).
Learn more about the River Bend Film Festival and see a complete line-up at riverbendfilmfest.com.