Intercollegiate Peace Fellowship Conference to focus on Black Lives Matter movement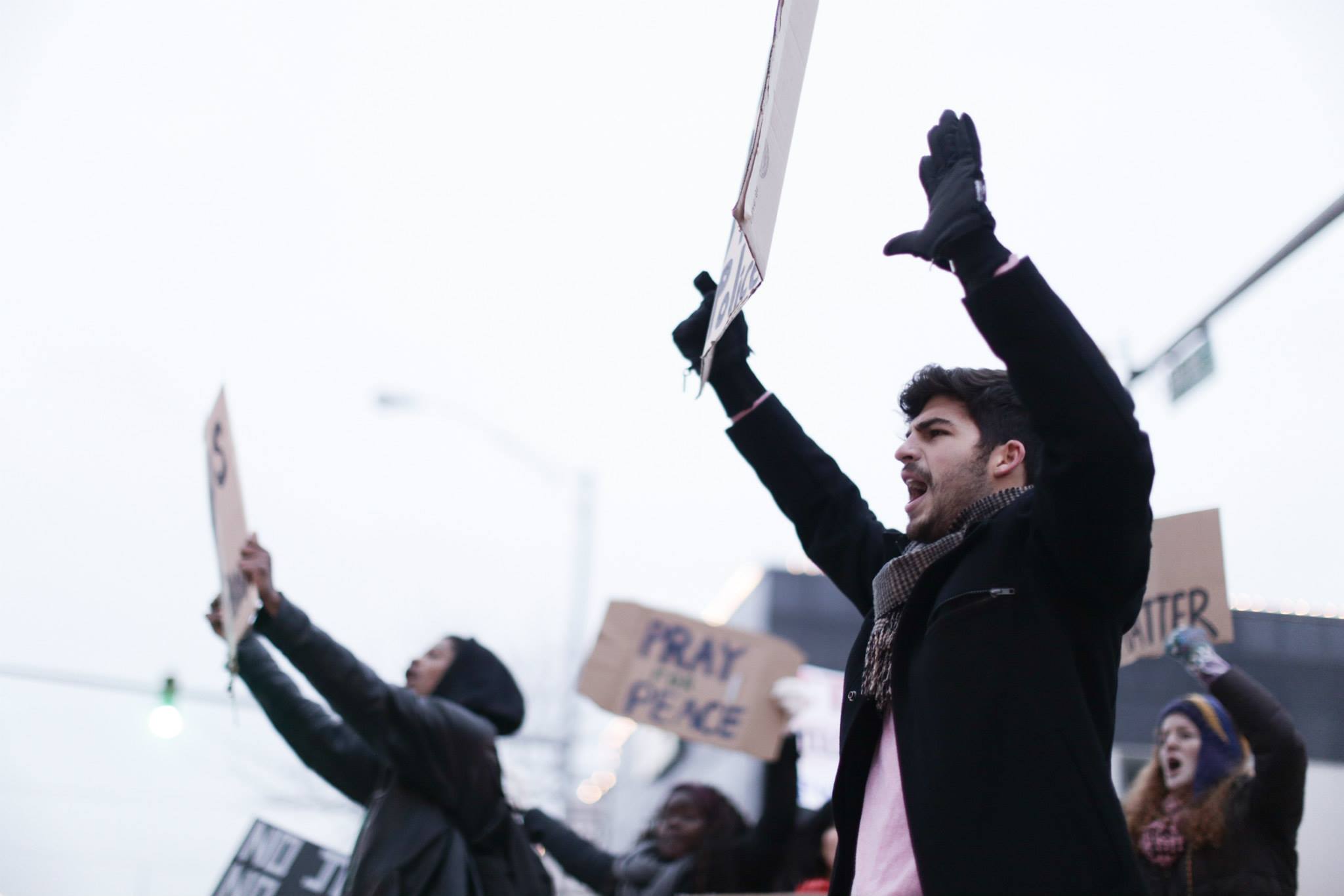 Event: Intercollegiate Peace Fellowship Conference
Date: March 18-20, 2016
Location: Goshen College Newcomer Center
Cost: $35 ($45 after March 7). Register online
---
Students and faculty from seven Anabaptist colleges will meet at Goshen College for the annual Intercollegiate Peace Fellowship Conference of Mennonite and Affiliated Colleges March 18-20, 2016.
Since 1953, the Intercollegiate Peace Fellowship has aimed to "promote the cause of biblical nonresistance by providing various channels for sharing ideas among the college peace groups," according to its constitution. Its annual conference rotates among host institutions.
In the shadow of recent conversations about racism in colleges across the country, and under the longer shadow of historic racism and racialized violence in the United States, Goshen College's PAX Club, Black Student Union, Latino Student Union and the Peace, Justice, and Conflict Studies Department are organizing this year's conference around the theme of "Solidarity with the Black Lives Matter Movement: Why and How?"
A mix of input and interaction—working with a wide variety of leaders, in small groups and plenary sessions—will help us examine race and racism in our own institutions, colleges, and churches. Sessions will be organized under four main headings:
The goal of the work is to empower attendees to combat racism individually and institutionally, in homes and in hearts. Conference-goers will work toward making two kinds of statements concerning race and racism by the end of their time together: one directed to the different institutions about the particular issues each are facing, the other representing the common voice stemming from their work together at the Intercollegiate Peace Fellowship Conference.