Lilly Endowment awards $600,000 to Goshen College for new Study-Service Theology Term for youth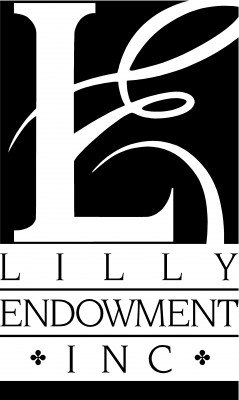 Goshen College has received a grant of $600,000 to help establish the Study-Service Theology Term, a program for diverse high school students with intensive study on campus and in Latin America and service in the community. It is part of Lilly Endowment Inc.'s High School Youth Theology Institutes initiative, which seeks to encourage young people to explore their religious beliefs and their concerns about contemporary challenges by studying theology and examining how faith calls them to lives of service.
Goshen's program, which begins in 2017 and continues through 2019, will involve taking 20 high school students each summer to study theology and vocation in Guatemala or another Latin American country. Each two-week study tour will begin with a four- to five-day orientation and conclude with a day or two of reorientation on campus. Incoming high school juniors and seniors will be drawn primarily from the Latino and African-American communities through a competitive application process, and will represent diverse faith traditions.
Under the guidance of faculty from the Bible and Religion Department and student mentors, participants will consider vocation in a faith context and explore diverse ways of thinking theologically, including Anabaptist, liberationist and other social justice perspectives that align with Anabaptist thought. After their time on campus and in Latin America, students will work with a religiously-based organization or another service-oriented organization for up to 40 hours over four months, reflecting on that service in light of their new understandings of faith and vocation. During that period, the students also will complete an online theology and vocation module and develop an e-portfolio consisting of photos and writing.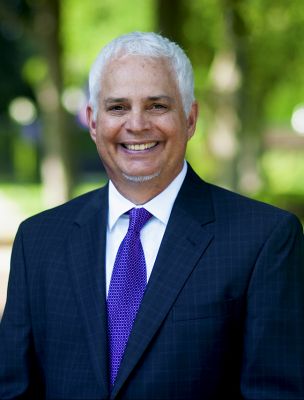 "We are thankful for the Lilly Endowment's continued generosity and support for Goshen College with funding for the new Study-Service Theology Term," said Goshen College President James E. Brenneman. "The core of Goshen College's mission is the development of informed, articulate, sensitive and responsible global citizens, and this grant will enable the college to engage with younger students who have the potential of becoming leaders in their churches as well as their communities."
Brenneman said the program is a logical and innovative extension of Goshen's Study-Service Term (SST), which sends students throughout the world for total cultural immersion. The new Study-Service Theology Term, abbreviated as S²T², also will benefit from the vast experience in international education gained through the 47 years SST has existed, as well as the college's success in creating an intercultural teaching and learning community, thanks to a $12.5 million grant from the Lilly Endowment in 2006.
"We believe preparing students to become leaders in the church and world is significantly enhanced when done through the prism of intercultural study experiences," Brenneman said. "As the anchor institution of higher education in Elkhart County, and in a state and country experiencing rapid demographic change, Goshen is uniquely positioned to be a powerful catalyst of intercultural and faith transformation and a model of positive social change."
Goshen is one of 82 private four-year colleges and universities participating in the initiative. The schools are located in 29 states and the District of Columbia. Although some schools are independent, many reflect the religious heritage of their founding Christian traditions. These traditions include Baptist, Brethren, Lutheran, Mennonite, Methodist, Presbyterian and Reformed churches, as well as Catholic, non-denominational, Pentecostal and historic African-American Christian communities.
"The colleges and universities participating in the youth theology initiative are well-positioned to reach out to high school students in this way," said Dr. Christopher L. Coble, vice president for religion at the Endowment. "They have outstanding faculty in theology and religion who know how to help young people explore the wisdom of religious traditions and apply these insights to contemporary challenges."
The Endowment is giving $44.5 million in grants through this initiative. The grants are part of the Endowment's commitment to identify and cultivate a cadre of theologically-minded youth who will become leaders in church and society. An additional grant to the Forum for Theological Exploration will establish a program that will bring together leaders of the high school youth theology institutes to foster mutual learning and support.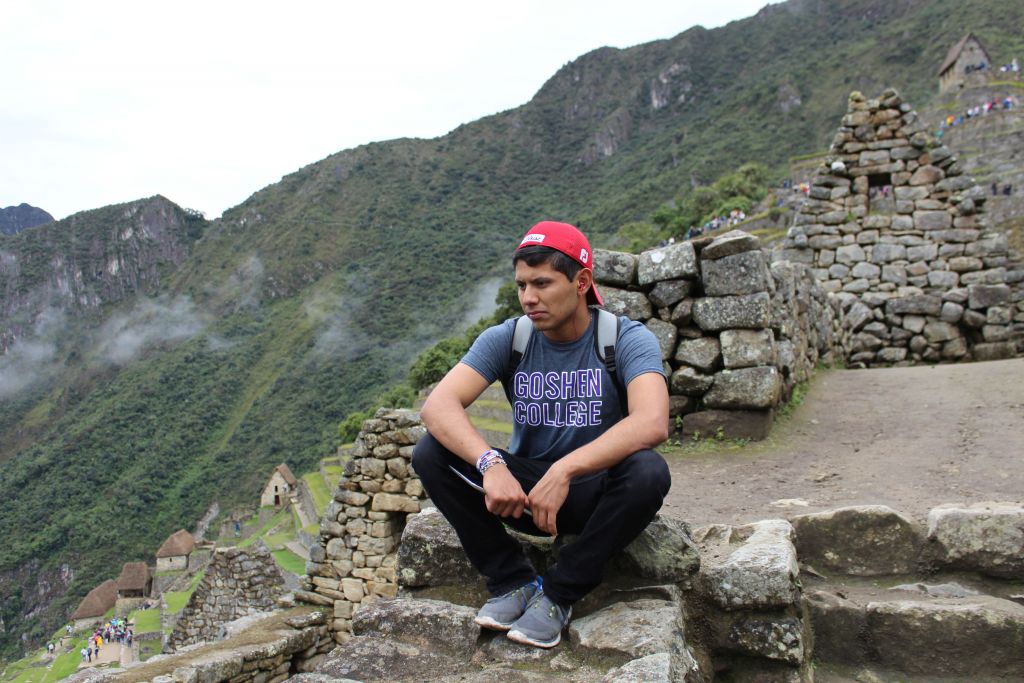 Tom Meyers, director of international education at Goshen, said the new program will give high school students a chance to learn about the transformative impact of the semester-long Study-Service Term, through which 7,700 students have journeyed to 24 developing countries, including current destinations in Cambodia, China, Nicaragua, Peru, Senegal and Tanzania.
"During their semester abroad, students are faced with fundamental questions related to the imbalance of power and the unevenness of access to resources around the world," Meyers said. "Most students are also confronted with questions of ultimate meaning: 'What is my purpose in life? In what ways can I use my talents and skills to make the world more just and how can I be a global citizen who works actively toward the goal of world peace?'
"We are excited about giving high school students, with an interest in theological education, an opportunity to participate in a small way in this quest for meaning as they study and learn from another culture," said Meyers , who will oversee the program.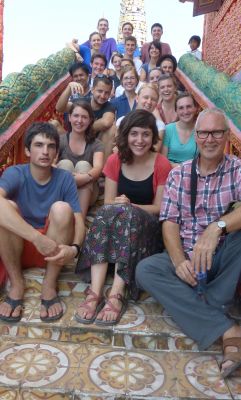 Goshen College Professor of Bible, Religion and Philosophy Keith Graber Miller, who will help direct S²T² and be its primary instructor, said the program will help young people reflect on their calling and vocation, partly by taking them into a cross-cultural context where they will be challenged to reflect on Jesus' calling and how that relates to their own.
"Faith perspectives are often developed in contexts that take us out of our comfort zones and raise new challenges. We hope young people in the program are able to think about the decisions, choices and commitments Jesus made during his brief life – commitments to the oppressed, to social justice and to caring for those on society's margins – and then apply those learnings to their own faith and life," said Graber Miller, who took a lead role in developing the program. "Our hope is that the international component of the program will prompt deeper theological reflection, and that the learnings developed in Guatemala will be implemented in the ministry and service projects these high school participants will do once they return to the United States."
Graber Miller said the program also will draw on what Goshen College already does well – theological education, international education, and a commitment to underrepresented groups. "We believe we are offering a unique opportunity for young people from many different Christian traditions to develop and deepen their faith and sense of calling," he said. "I look forward to what I will learn, alongside and from these students, over the next several years."
Richard R. Aguirre, who prepared the grant proposal as director of corporate and foundation relations at Goshen, said the program's focus on Latino and African-American participants will strengthen the college's efforts to reflect the diversity of Elkhart County and the nation as well as to become a Hispanic Serving Institution – one with 25 percent Latino undergraduate enrollment.
"As our community and our country continue to become more diverse, it will be increasingly important that colleges and universities reach out to minority communities to recruit students and to provide opportunities for educational enrichment in new settings," Aguirre said. "Goshen College has already made significant progress in this regard.
"Since 2006, Goshen has dramatically increased minority student enrollment. This fall, 36 percent of traditional undergraduate students were minority or international students, compared with 17.7 percent 10 years ago. That is the greatest diversity we have ever had. This grant is an endorsement of that progress and this program will provide a valuable bridge for minority students who we hope will eventually attend and graduate from Goshen College and then become leaders in our community."
Partners for the new program include the Anabaptist Mennonite Biblical Seminary of Elkhart, whose students will serve as mentors for the program in exchange for academic credit. Seminario Anabautista Latinoamericano (SEMILLA) in Guatemala City, Guatemala, will be the initial Latin American site of the program. Its rector, Willi Hugo Pérez, endorsed the new program because it will promote theological and ministerial training, as well as "strengthen leadership skills of young participants in the service of the Kingdom of God."
The Rev. McNeal Stewart III, pastor of Canaan Baptist Church of Elkhart, and José Luis Gutierrez, lead pastor of Comunidad Cristiana Adulam of Goshen, also endorsed Goshen's grant proposal and are expected to be advocates in the implementation of the program.
About Lilly Endowment Inc.
Lilly Endowment Inc. is an Indianapolis-based private philanthropic foundation created in 1937 by three members of the Lilly family – J.K. Lilly Sr. and sons J.K. Jr. and Eli – through gifts of stock in their pharmaceutical business, Eli Lilly & Company. The Endowment exists to support the causes of religion, education and community development. Lilly Endowment's religion grantmaking is designed to deepen and enrich the religious lives of American Christians. It does this largely through initiatives to enhance and sustain the quality of ministry in American congregations and parishes. More information can be found at www.lillyendowment.org.