Alum, National Science Board member, to speak about food security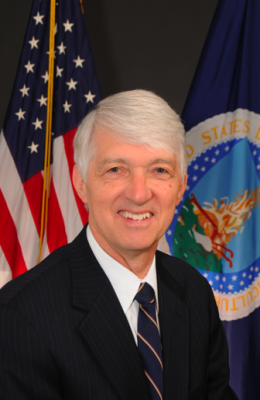 Lecture: Dr. Roger Beachy, professor of biology at Washington University in St. Louis
Date and time: Sunday, Dec. 13 at 7 p.m.
Location: College Mennonite Church (Map)
Cost: Free and open to the public
---
Dr. Roger Beachy, a 1966 Goshen College graduate, professor of biology at Washington University in St. Louis and founding executive director of the World Food Center at UC Davis will speak about food security and the United Nations during a public lecture on Sunday, Dec.13, at 7 p.m. in the College Mennonite Church-Chapel.
Beachy's presentation will review the challenges to achieving food and nutrition security and the role that policy, research and development, education, private sector and other factors play in meeting United Nations goals.
The United Nations recently released the Sustainable Development Goals for the purpose of focusing policy makers, private sector, educators, economists and others on developing a world in which abject poverty is eliminated and productive and secure societies develop. Beachy will share his perspective as a plant scientist and technologist, and recent experiences in academics, private sector and administration.
In June 2014, President Obama appointed Dr. Beachy to National Science Board. He previously served with the National Institute of Food and Agriculture (NIFA) in the U.S. Department of Agriculture from 2009–2011 and as Chief scientist of the USDA in 2010. Dr. Beachy was founding president of the Donald Danforth Plant Science Center in St. Louis, Missouri from 1999–2002, and headed the Division of Plant Biology at The Scripps Research Institute as the Scripps Family Chair in Cell Biology from 2001–1998.