The Globe earns national awards from College Broadcasters, Inc.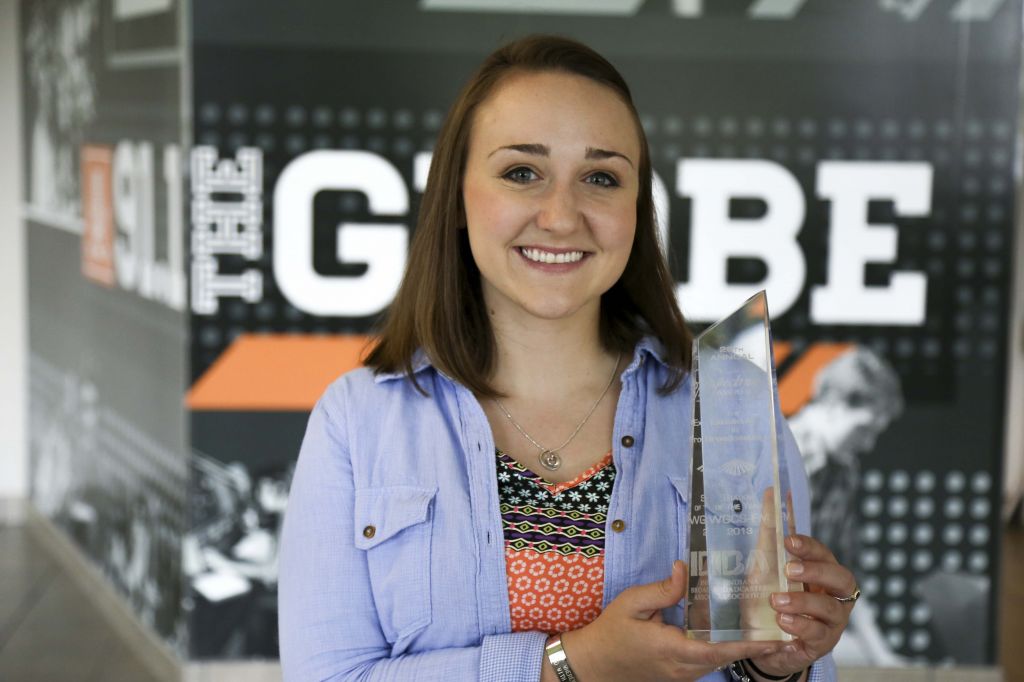 Goshen College broadcasting students and 91.1 The Globe (WGCS) again won first place in two categories and were named finalists in one other category in the College Broadcasters, Inc. (CBI) National Student Radio Production Awards, which recognize the best in student radio production across the nation, at its national convention last weekend in Minneapolis.
Danielle Kerschhackl, a senior broadcasting and American Sign Language double major from Elmwood Park, Illinois, was named "Best Audio DJ," and the station won first place for "Best Audio Newscast" with Globe News, which featured Berke Beidler, a sophomore broadcasting major from Lancaster, Pennsylvania, Quinn Brenneman, a sophomore broadcasting major from Goshen, Karina Flores, a junior broadcasting major from Goshen, Riley Mills, a sophomore broadcasting major from Milltown, Indiana, Andrew Snyder, a junior broadcasting major from Goshen, and Brad Stoltzfus, a sophomore broadcasting major from Goshen.
The Globe was also a finalist for "Best Audio Public Service Announcement."
Among The Globe's other accolades are the Intercollegiate Broadcasting System's (IBS) "Best College Station in the Nation" award in 2011 and 2013, the first college or university to repeat in that category, and was runner up in 2012 and a finalist in 2014. Goshen College was also named Indiana Radio School of the Year in 2012, 2013 and 2014 by the Indiana Association of School Broadcasting (IASB).
WGCS has been on the air since 1958 and is staffed by about 40 student workers and community volunteers. It is one of the college's most popular co-curricular activities, preparing students to become broadcast professionals while providing a service to the Michiana community.
College Broadcasters, Inc. represents students involved in radio, television, webcasting and other related media ventures; ensures a commitment to education and the student pursuit of excellence through active involvement in electronic media; promotes cooperative efforts between the association and other national, regional and state media organizations; facilitates the discussion of issues related to student-operated electronic media; and other community oriented programs.