Ann Marie Nafziger '94 paintings on display during Homecoming Weekend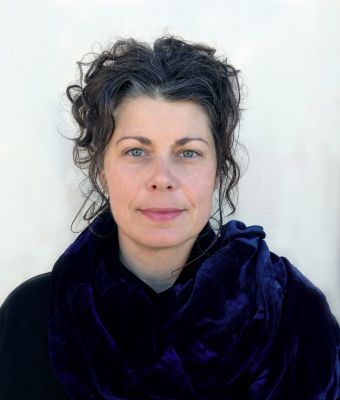 Exhibit: "Wanderlust," paintings by Ann Marie Nafziger
Dates: Saturday, Oct. 3 – Sunday, Nov. 15, 2015
Reception date and time:  Saturday, Oct. 3, artist talk at 4:30 p.m., reception at 5:30 p.m.
Location: Music Center's Hershberger Art Gallery
Cost: Free and open to the public
---
Artwork by painter and 1994 Goshen College graduate Ann Marie Nafziger will be on display during Homecoming Weekend in Goshen College's Hershberger Art Gallery. An artist talk will take place Saturday, Oct. 3 at 4:30 p.m. with a reception following at 5:30 p.m. The exhibit is free and open to the public.
Nafziger is a painter who lives and works in Marfa, Texas. Her interest is in subtle, fleeting moments found in the visual world around her. Building from the internal dialogue and sensory perceptions that accompany these experiences, her work expresses a personal account of being present in the world.
Over the past 20 years, Nafziger has spent devoted periods of time in places that she finds especially compelling — often remote, wild places — honing her skills of observation, focusing on her surroundings and sharpening her own awareness.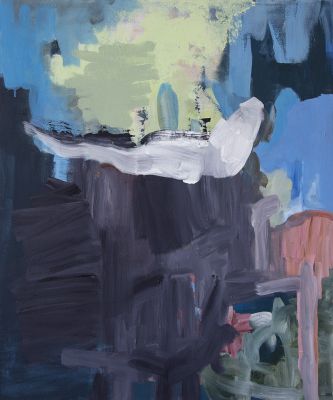 Ann Marie Nafziger received an MFA in painting from the University of Houston School of Art in 2005 and a BA in art from Goshen College in 1994. Her work is shown and collected nationally and internationally and has been featured in the New York Times, New American Paintings and other publications, and on 60 Minutes. She was an artist in residence at Caldera in Oregon in 2011 and is a selected artist in the U.S. Artists in Embassies program.
In addition to her work as a studio artist, she is an educator and museum professional with a deep, ongoing interest in promoting public engagement with cultural institutions. She is currently the director of programs at the Chinati Foundation, a contemporary art museum founded by the artist Donald Judd and located in Marfa, where she has lived for the past twelve years with her partner, Peter, and an evolving pack of loyal cow dogs.