2015-16 Rieth Chamber Series to offer 'powerful' and 'spirited' performances
Season tickets are now available for the 2015-16 Rieth Chamber Series at Goshen College. The series, which makes classical chamber music more accessible to the Goshen community, will feature seven concerts by outstanding chamber music ensembles and organists, plus a bonus concert and dessert reception for series subscribers only.
The series is full of the glistening variety of classical music, from powerful organ concerts to spirited string quartets, from the Baroque to the modern era. Whether it's taking in the masterful beauty of Rieth Recital Hall's Taylor & Boody Opus 41 organ, or being drawn into Debussy's elusive and evocative harp trio, concert-goers will revel in all this intimate hall has to offer its listeners.
Series subscriptions, which include tickets to all seven concerts, plus the bonus concert and dessert reception, are available for $130. A portion of that cost is tax-deductible and will go toward sustaining classical music for all at a reasonable price and allowing Community School of the Arts students to attend the concerts free of charge. Subscription forms can be found online at gcmusiccenter.org/events/rieth-chamber-series.
For questions about ticket availability, pricing, reservations and more, contact the Welcome Center at (574) 535-7566 or email welcomecenter@goshen.edu. The Welcome Center is open Monday through Friday from 9 a.m. to 3 p.m. Tickets to individual concerts will be for sale as available via the Welcome Center, online at www.goshen.edu/tickets or at the door.
The 2015-16 series includes: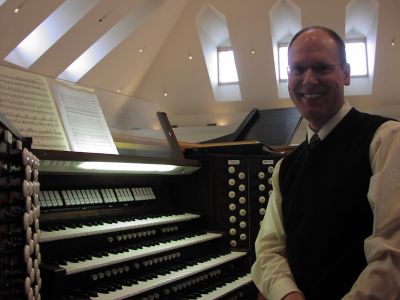 Sunday, Sept. 20, 2015, 4 p.m.
Christopher D. Wallace, organ, Rieth Recital Hall
Christopher D. Wallace, D.M.A, received degrees in organ and piano from the University of Minnesota and the Eastman School of Music, earning Eastman's distinguished Performer's Certificate. As a soloist, chamber musician, and accompanist, Wallace has performed throughout the U.S., Europe, and Central America and has recorded with choral ensemble Cecilia Chamber Singers. He is currently Music Director/Organist, Our Lady of Grace Catholic Church in Edina, Minnesota.
---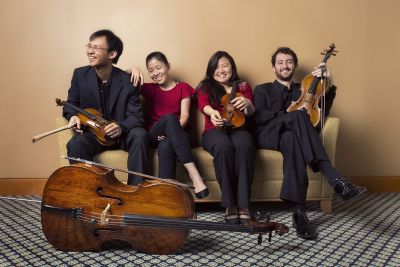 Sunday, Oct. 11, 2015, 4 p.m.
Zorá Quartet, Rieth Recital Hall
Grand Prize and Gold Medal Winner of the 42nd Fischoff National Chamber Music Competition, Zorá Quartet has performed in the Kennedy Center, Lincoln Center, and Duke's Hall at the Royal Academy of Music in England. Among Zorá's distinctions are being selected for the Chamber Music Residency at Banff Centre and Norfolk Chamber Music Festival, and performing at the Beethoven-Haus in Bonn, Germany. Zorá currently is the Graduate Quartet in Residence at the Indiana University Jacobs School of Music.
---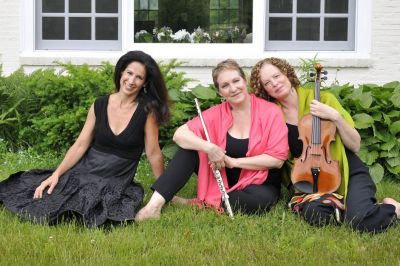 Saturday, Nov. 21, 2015, 4 p.m.
Aureole Trio, Rieth Recital Hall
Laura Gilbert (flute), Mary Hammann (viola), Stacey Shames (harp) form the critically acclaimed trio Aureole. The trio has performed all across the U.S., including at the Chicago Chamber Music Society, the Metropolitan Museum of Art, the Guggenheim Museum and the National Gallery in Washington, DC, along with appearances on A&E, Bravo and NPR. Aureole's debut disc, "Aureole," was short-listed for three Grammy awards. The members have active solo and chamber music careers, appearing with such ensembles as Orpheus, The Chamber Music Society of Lincoln Center, the Metropolitan Opera Orchestra and the New York Philharmonic.
---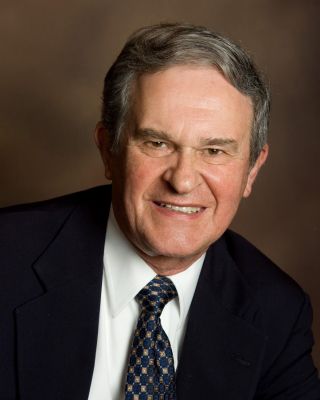 Sunday, Jan. 24, 2016, 4 p.m.
Marvin Blickenstaff and friends, Rieth Recital Hall
Former Goshen College professor Marvin Blickenstaff is known throughout the country for his teaching, lecturing, performing and publishing. His performances and workshops have taken him throughout the world, and he has earned numerous awards and honors, including the recent Lifetime Achievement Award from the Music Teachers National Association. Blickenstaff is returning to Goshen for an unforgettable bonus lecture-performance, sharing both his inspiring perspective on arts and humanity, and musical collaborations with friends in a kaleidoscope of performances.
---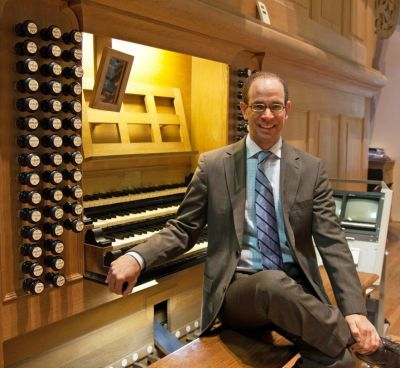 Sunday, Feb. 21, 2016, 4 p.m.
David Jonies, organ, Rieth Recital Hall
Gold medalist at the Landau International Organ Competition in 1999, and recipient of the Alec Robertson Scholarship in 2003, David Jonies has been a featured recitalist for NPM and OHS National Conventions and has given recitals across the globe, including at Westminster Abbey, the Spoleto Festival in Charleston, and the world's largest organ at Passau Cathedral. He previously held positions at the Chapel Royal at Hampton Court Palace, and at Westminster Cathedral.
---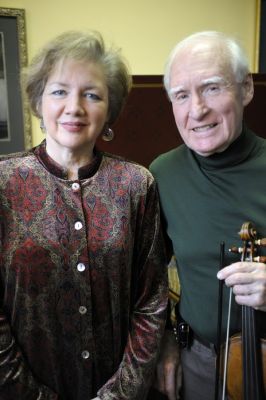 Sunday, March 13, 2016, 4 p.m.
Duo Geminiani, Rieth Recital Hall
Since its debut in 1974, Duo Geminiani has earned an international reputation for brilliant, passionate, elegant performances of music of the 17th and 18th centuries. Stanley Ritchie (Baroque violin) and Elisabeth Wright (early keyboard instruments) have presented at the Royal Scottish Academy, the Royal Conservatory, Copenhagen, Vancouver Early Music, Yale University and Tanglewood, as well as many other venues on four continents. Their recording of The Complete Sonatas for violin and harpsichord of J.S. Bach has received high accolades, and was record of the month in Alte Musik Actuell. Both professors at the Indiana University Jacobs School of Music, Ritchie and Wright have distinguished solo and chamber careers, including appearances with Tafelmusik and the Academy of Ancient Music.
---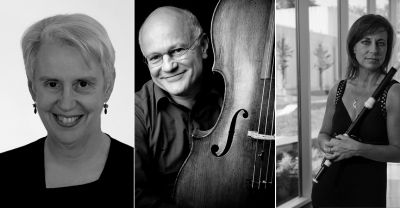 Saturday, April 2, 2016, 4 p.m.
Baroque Identity, Rieth Recital Hall
Featuring Jaap ter Linden (baroque cello, gamba), Lisa Goode Crawford (harpsichord), Kathie Stewart (baroque flute/recorder), this newly formed ensemble, Baroque Identity, brings together three internationally acclaimed specialists in Historical Performance, representing the Royal Conservatory of The Hague in Amsterdam, Oberlin Conservatory, and Apollo's Fire, along with a significant body of recordings. Together, these three musicians present an engaging program of music of the Baroque on period instruments, including works by Telemann, Couperin and J. S. Bach.
---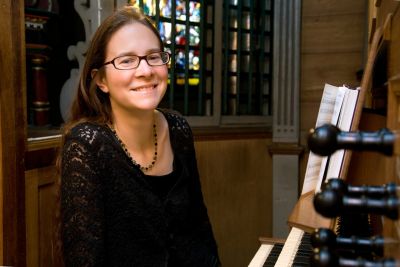 Sunday, May 8, 2016, 4 p.m.
Rhonda Edgington, Rieth Recital Hall
Organist Rhonda Sider Edgington is often commended for her innovative programming, colorful use of registrations and exciting playing. Beginning as a Fulbright scholar in Bremen, Germany, Edgington spent seven years working closely with renowned pedagogue and performer Harald Vogel, and now specializes in the repertoire and organs of 17th century Germany. She has played recitals at notable venues throughout the U.S. and Europe, and has been featured on the nationally syndicated radio program "Pipedreams." Her concert "Something old, something new" will feature the music of Bach, Buxtehude, Rachel Laurin, Anton Heiller and Libby Larsen.
For more information about the concert series or the performers, please contact the Goshen College Music Center Main Office at (574) 535-7361 or visit gcmusiccenter.org.