Goshen College celebrates 10th anniversary of Opus 41 organ with May 10 recital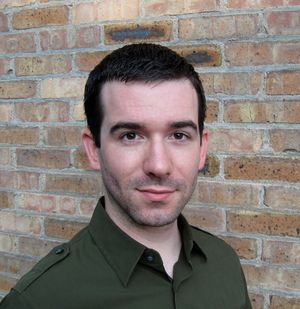 Concert: Rieth Chamber Series: "Opus 41" 10th Anniversary Organ Concert feat. Kevin Vaughn, organist
Date and time: Sunday, May 10, 4 p.m.
Location: Music Center's Rieth Recital Hall
Cost: $10 general admission. Tickets available at the Goshen College Welcome Center: (574) 535-7566 or welcomecenter@goshen.edu.
In May 2005, the Goshen College Music Center dedicated its new Taylor and Boody pipe organ, "Opus 41." Now, 10 years later, the public is invited to celebrate its anniversary with a recital as part of the Rieth Chamber Series.
GC organ instructor Kevin Vaughn will present an anniversary recital on Sunday, May 10 at 4 p.m. in the Music Center's Rieth Recital Hall. Vaughn will perform works by Litaize, Bach, Heiller and more. This performance is the final concert in the 2014-15 Rieth Chamber Series.
Tickets are $10, available online at https://www.goshen.edu/tickets or by calling (574) 535-7566. Seating is limited; patrons are advised to purchase tickets early.
Kevin Vaughn is director of music and organist at St. Vincent de Paul Catholic Church in Elkhart, Indiana, and instructor of organ at Goshen College. He holds an undergraduate degree in piano performance from Cedarville University, Ohio, and a master's degree in sacred music from the University of Notre Dame, where he studied organ performance with Craig Cramer and church music with Gail Walton and Andrew McShane. In the fall of 2013 Kevin returned to Notre Dame to pursue a doctorate in organ performance.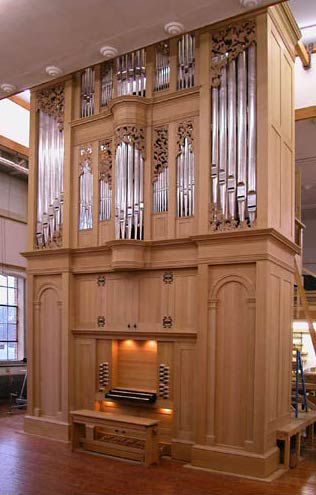 An active performer, Kevin presents solo organ recitals around the country as well as programs of sacred music for voice and organ with baritone Stephen Lancaster. Recent appearances include solo recitals for the Twin Cities Organ Series and the Chadala Emerging Artists Series, collaborative programs for the Trinity Concert Series and Bruton Parish Church, accompanist for St. Mark's Cathedral Youth Choir and organist for Felix Mendelssohn's oratorio Elijah at the University of Notre Dame. Kevin was a semifinalist in the most recent round of the National Young Artist Competition in Organ Performance sponsored by the American Guild of Organists. In February 2015, he won first prize in the Immanuel Lutheran Church Organ Competition in Evanston, Illinois.
The Opus 41 pipe organ was built specifically for Goshen College's Rieth Recital Hall by Staunton, Virginia organ builders Taylor and Boody in 2004. This 1,634-pipe, 24-feet tall organ also features a distinctive tuning system favored by Johann Sebastian Bach for his own instruments and re-discovered by Goshen College alumnus Bradley Lehman. This instrument was the first organ since Bach's time to use this tuning system, and it is now used in numerous organs and keyboard instruments throughout the world. Learn more about this organ's unique tuning method.