Helen Frost to present writing workshop, book reading at Goshen College April 29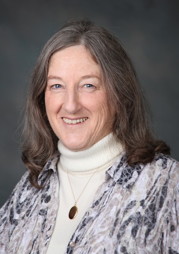 Events: Helen Frost writing workshop and book reading
Date and times: Wednesday, April 29, 4:30-5:45 p.m. and 7:30 p.m.
Location: Goshen College Newcomer Center Room 19
Cost: Free and open to the public. Please RSVP for the workshop to sehst@goshen.edu.
Helen Frost, an award-winning writer for young adults, will lead a writing workshop on Wednesday, April 29 from 4:30-5:45 p.m. in Goshen College's Newcomer Center, Room 19. A book reading will follow at 7:30 p.m.
Sponsored by the Goshen College English and Education Departments, the workshop will offer strategies for teaching Frost's latest book, "Salt: The Story of a Friendship in a Time of War," a novel in poems about a Miami Indian and a settler child during the War of 1812, and "Keesha's House," a young adult novel in poems about contemporary urban children who support each other during difficult times. "Keesha's House" won a Prinz Honor Award in 2004.
The workshop honors the memory of J. D. Stahl, a 1973 graduate and a children's literature specialist. Snacks will be served and there will be an opportunity to buy Frost's books, with a special discount for "Salt."
The workshop is open to teachers, education students, home-schoolers, librarians and the community. Individuals who plan to attend should RSVP to sehst@goshen.edu.
Following the workshop, Frost will give a public reading at 7:30 p.m. in Newcomer Center Room 19, followed by a dessert reception, book sales and book signing. This reading is free and open to the public.
Frost is an award-winning author who has published poetry, children's books, anthologies and a play, as well as a book about teaching writing. She has taught writing at all levels, from pre-school through university. She has lived in South Dakota, Massachusetts, Scotland, Vermont, Alaska, Oregon and California, and presently lives in Fort Wayne, Indiana.
Frost's first collection of poetry, "Skin of a Fish, Bones of a Bird," won the Women Poets Series Competition in 1993 and was published by Ampersand Press. Poems in that collection were also awarded the Robert H. Winner Memorial Award and the Mary Carolyn Davies Memorial Award by the Poetry Society of America. Her second poetry collection, "as if a dry wind," was published by Pecan Grove Press in 2009.
"Keesha's House" was published in 2003 by Frances Foster Books / Farrar, Straus and Giroux. Frances Foster subsequently published "Spinning Through the Universe" in 2004, "The Braid" in 2006, "Diamond Willow" in 2008, "Crossing Stones" in 2009, "Hidden" in 2011, and "Salt" in 2013. These seven books are all novels-in-poems for children and young adults. Learn more about Frost's work at Helenfrost.net.
For more information about the workshop or reading, contact Ann Hostetler at anneh@goshen.edu.