Merry Lea to host sustainable farm open house April 10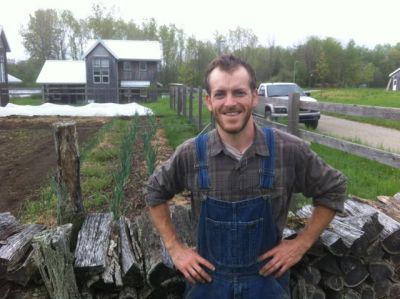 Event: Sustainable Farm open house
Date and time: Friday, April 10, 4-8 p.m.
Location: Merry Lea Environmental Learning Center of Goshen College
Cost: Free, but guests are encouraged to RSVP
Merry Lea Environmental Learning Center of Goshen College will host an open house for its Sustainable Farm on Friday, April 10, 4 p.m. until dark, providing the public a chance to see the property and learn about its programs.
The Merry Lea Sustainable Farm developed as a teaching site for undergraduates studying agroecology – small scale, sustainable agriculture with an emphasis on making farming compatible with natural ecosystems.
The Agroecology Summer Intensive (ASI) was first offered in 2006, and the current year's program runs June 1 to July 31. While most participants are environmental science majors from various colleges, it is also possible to take the ASI for a certificate. The curriculum covers soil properties, vegetable crops, the ecology of farming and farm management and marketing. Merry Lea's farm also offers volunteer opportunities for those who like to get their hands in the dirt but have no place to do it.
Interim ASI director Jon Zirkle has worked to expand the farm's growing season and products. In addition to raising a wide variety of vegetables, the farm also turns sorghum into molasses and grows shitake mushrooms. A new barn will soon house poultry and pigs.
The April 10 open house includes a tour, cookout and lawn games. There is no charge, but please RSVP to jzirkle@goshen.edu by April 8.