GC Opera Scenes contrast classic operas and modern musical theater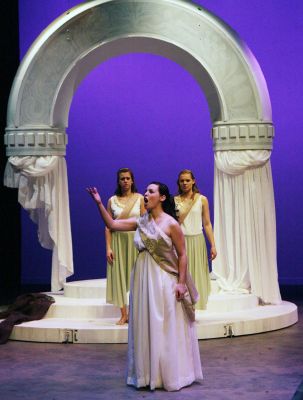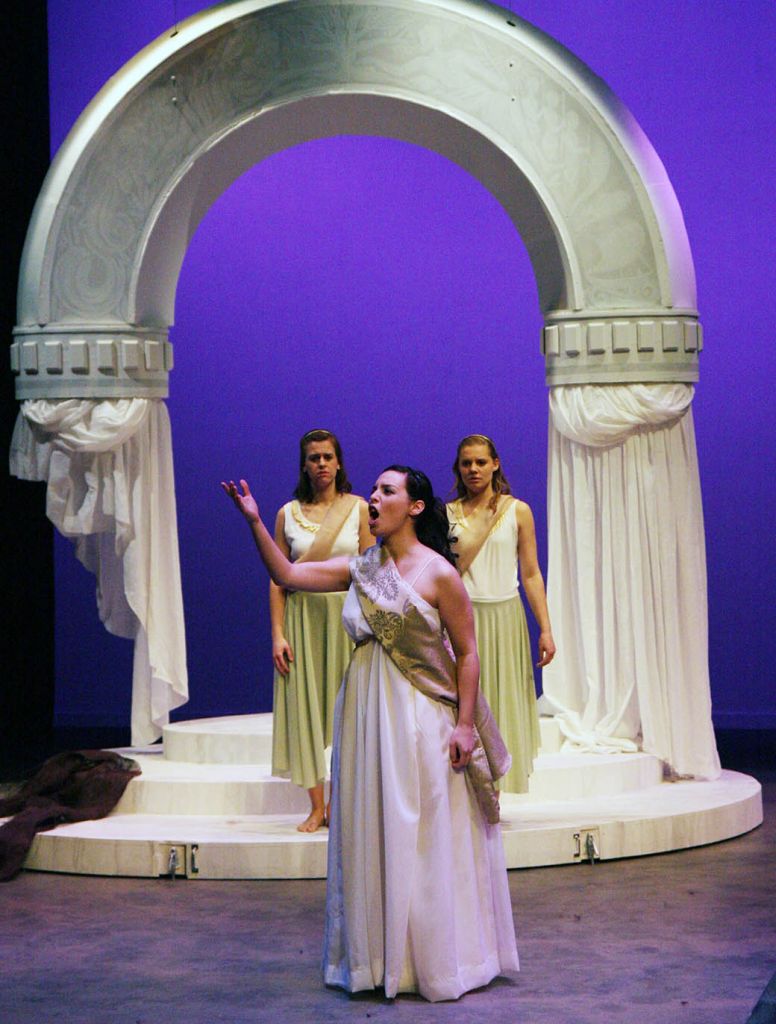 Event: Goshen College Opera Workshop: Opera Scenes
Date/Time: Friday, March 13, 7:30 p.m., and Saturday, March 14, 4 p.m.
Location: Goshen College Music Center's Rieth Recital Hall
Tickets: $7 adults, $5 seniors/students, available at the door one hour before the concert. GC faculty/staff/students free with valid ID.
Goshen College student vocalists will present scenes from operas and musicals in two Goshen College Opera Workshop performances on Friday, March 13, at 7:30 p.m. and Saturday, March 14, at 4 p.m. Both performances will take place in the Goshen College Music Center's Rieth Recital Hall.
The program will explore the intersection between classical opera and musical theater. Performances will include paired scenes of operas and musical theater works that share the same underlying story: scenes from Puccini's "Madam Butterfly" will be paired with numbers from "Miss Saigon;" "La Bohème" with "Rent;" and Gounod's "Roméo et Juliet" with Bernstein's "West Side Story." The scenes will be minimally costumed and with minimal set dressing. The Opera Workshop performers will be accompanied by Christine Larson Seitz and Brody Thomas, piano.
The Opera Workshop is directed by GC music professors Debra Detwiler Brubaker and Scott Hochstetler.
Tickets for each performance are $7 adults, $5 seniors/students. Goshen College faculty, staff and students are free with ID. Tickets are available at the door beginning one hour before the concert.
Debra Detwiler Brubaker holds a doctorate of musical arts degree from the University of Kansas, a master's degree in music from the University of Northern Colorado and a bachelor's degree in music education from Goshen College. She was assistant professor of music at Bluffton (Ohio) University for 10 years and has taught choir in public schools in Indiana and Colorado. Since coming to Goshen in 1999, Brubaker has directed the Goshen College Chorale and Chamber Choir, and in 2004 created the Women's World Music Choir, which performed at the 2008 Central Division conference of the American Choral Directors Association in Grand Rapids, Mich.
Scott Hochstetler is associate professor of music at Goshen College, where he teaches in the choral, vocal and opera theater programs. Under his direction, the Goshen College Men's Chorus performed to acclaim at the ACDA regional convention in March 2012. He is also the director of St. Joseph Valley Camerata, an area professional choir. Previous appointments include Western Mennonite School (Oregon), the University of Michigan – Flint, and Corban College (Oregon). With graduate degrees from the University of Michigan and Michigan State University, Dr. Hochstetler has studied conducting with David Rayl, Sandra Snow, Jonathan Reed, Jerry Blackstone, Theodore Morrison and Kenneth Kiesler, and he has studied voice with Leslie Guinn, Stephen Lusmann and Doyle Preheim.