Goshen students help build house in New Orleans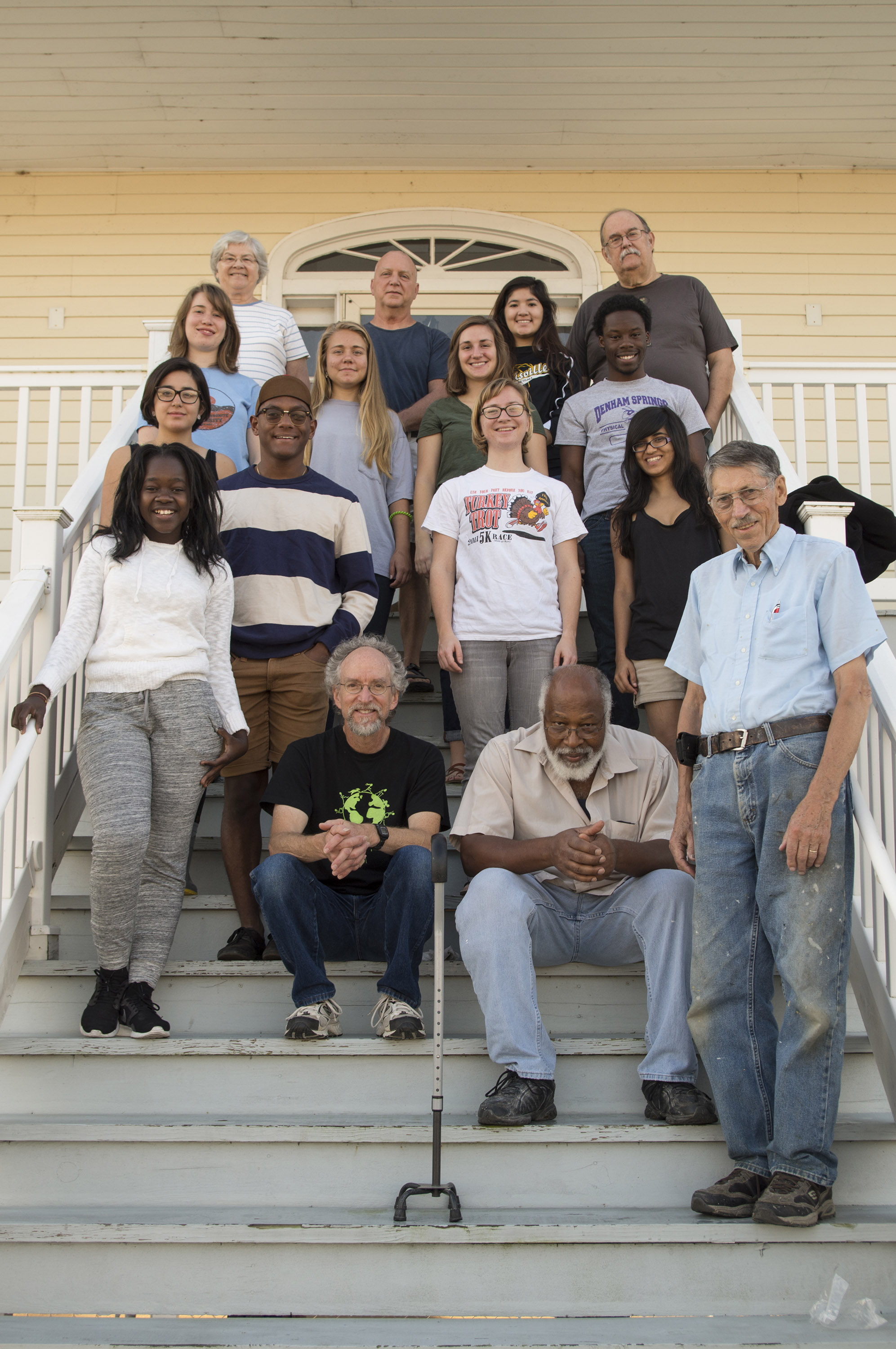 This article originally appeared in The Record, Goshen College's student newspaper
During fall break, a group of Goshen College students journeyed to New Orleans to assist Mennonite Disaster Service (MDS) and College Mennonite Church with construction work on a house.
The students spent Oct. 13-17 installing flooring in a house that is being built for a pastor's sister and family, and which will double as a church.
Eleven students attended this trip: Annie Agutu, a first-year from Richmond, Indiana; Leah Amstutz, a junior from Goshen; Brianna Brubaker, a senior from Akron, Pennsylvania; Yari Coronado, a first-year from Pettisville, Ohio; Etienne Davis, a first-year from Denham Springs, Louisiana; Tasha Friesen, a senior from Goshen; Barbara Hernandez-Walton, a sophomore from Goshen; Roberto Ortiz, a first-year from Elkhart, Indiana; Deeksha Pagar, a first-year from Pune, India; Hannah Yoder, a first-year from Akron, Pennsylvania; and Madeleine Yoder, a senior from Goshen.
The project emerged from the devastation left by Hurricane Katrina in 2005. Both the church and home were destroyed by the massive storm. MDS became connected with the family who owns the house, and eventually turned the project over to College Mennonite Church.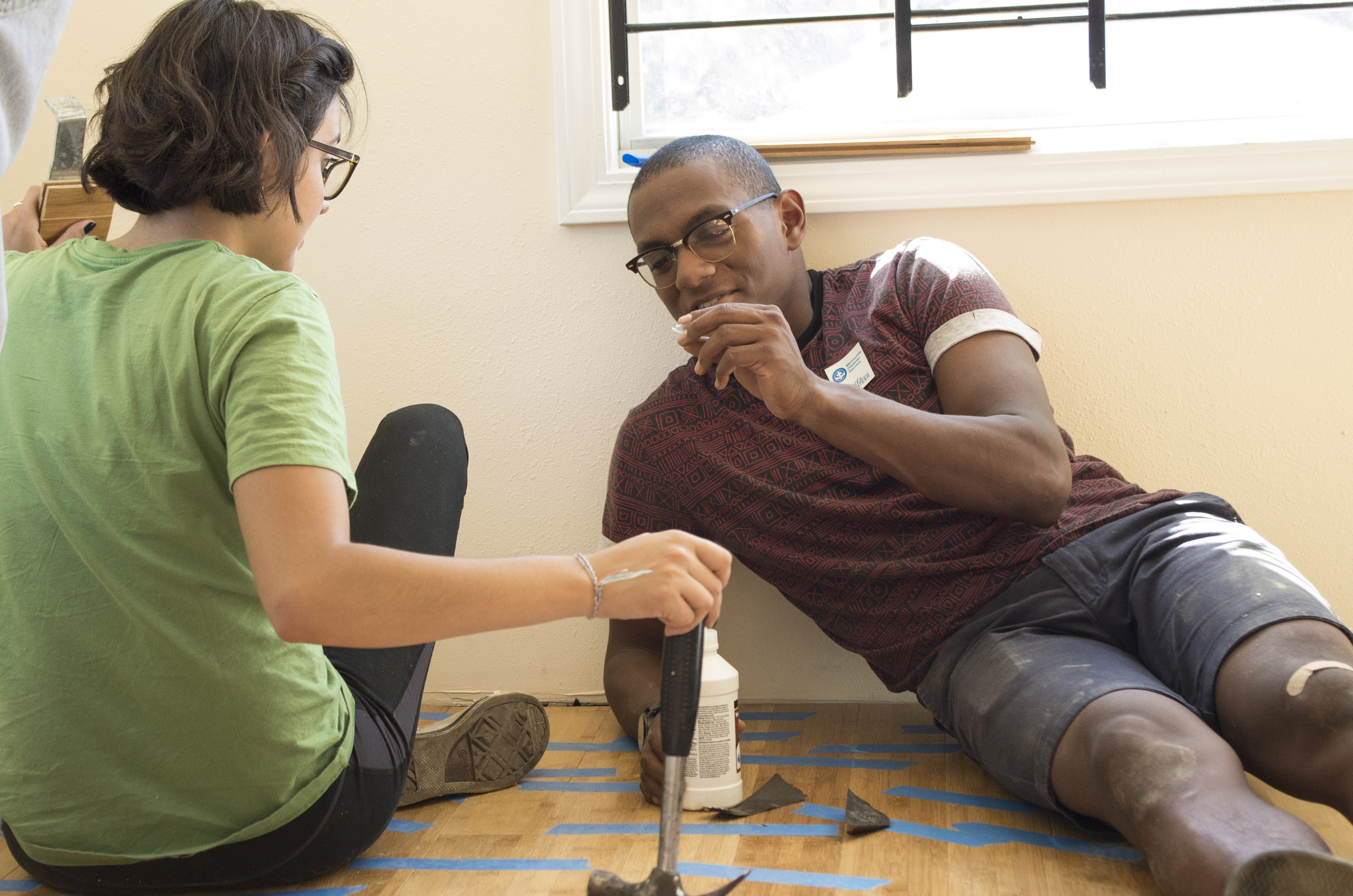 Gwen Gustafson-Zook, a pastor at College Mennonite Church and minister of worship at Goshen College, headed up the service trip.
"Somehow this connection was made between College Mennonite Church and the other church, and [College Mennonite] decided that they would do the house and make sure there was adequate space in the front of the house so the church could meet there," Gustafson-Zook said.
The house was required to be finished this October so that the family could move in without complications from their current living situation. Eventually, College Mennonite Church realized that there were not enough people to finish the job in this time frame and Gustafson-Zook devised a service trip that would be available for college students over the fall break.
Gustafson-Zook said, "It was actually a need, and I had the good fortune of being in a place where I could link the need that was growing out of the MDS project in New Orleans with students who were very interested in being involved in a service project but also doing something interesting and hands-on during fall break."
– By Maggie Weaver