Lyle Lovett to charm audience at Nov. 1 concert at Goshen College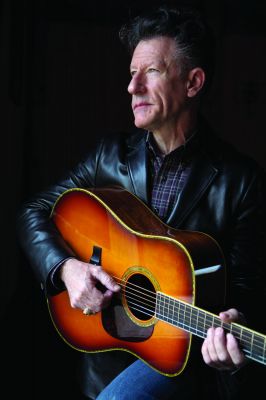 Performing Arts Series concert: Lyle Lovett
Date and time: Saturday, Nov. 1, 2014 at 7:30 p.m.
Location: Goshen College Music Center's Sauder Concert Hall
Cost: THIS CONCERT IS SOLD OUT. To be put on a waiting list if tickets become available, contact the Goshen College Welcome Center at welcomecenter@goshen.edu or call (574) 535-7566
Website: www.lylelovett.com
Lyle Lovett will bring his Lone Star state charisma to charm the audience during a Performing Arts Series concert in the Goshen College Music Center's Sauder Concert Hall on Saturday, Nov. 1 at 7:30 p.m.
Lovett has recorded 14 albums and won four Grammy Awards, including Best Country Album and Best Male Country Vocal Performance. Although the music industry labels Lovett a country singer, he broadens that definition with his eclectic style of genre blending, which fuses elements of country, swing, jazz, folk, gospel and blues.
Lovett grew up on a family horse ranch in a small town outside of Houston. His natural charisma and strong stage presence have allowed him to broaden his career beyond singing—Lovett is a gifted storyteller and actor, and he has acted in films and television shows. However, he's best known for his successful musical career, which has spanned three decades.
The New York Times said, "Lyle Lovett can make any song sound like a small tragedy. His pained, honeyed voice, with its bluesy turns and its countryish ache, fills every line with sincerity; his unhurried, deadpan delivery gives every line the air of an intimate confession."
Tickets for this performance are sold out. To be put on a waiting list if tickets become available, contact the Goshen College Welcome Center by calling (574) 535-7566, or emailing welcomecenter@goshen.edu.
Seating for those with disabilities is available. Tickets are nonrefundable.
The Goshen College Performing Arts Series debuted on Sept. 21, 1997. Since then, the college has hosted more than 100 concerts by some of the world's greatest performers as part of the program.