Works by GC art faculty on display through Nov. 9
Art exhibit: Goshen College art faculty exhibition
Date: Sept. 28 – Nov. 9
Reception: Saturday, Oct. 4, 5-7 p.m.
Location: Goshen College's Hershberger Art Gallery
Cost: Free and open to the public 
Goshen College art professors Kristi Glick, Randy Horst, Merrill Krabill, Leslie Miller and John Mishler will present selections of their own work in a faculty exhibit from Sept. 28 through Nov. 9. A reception will take place on Saturday, Oct. 4, 5-7 p.m. in the Music Center's Hershberger Art Gallery.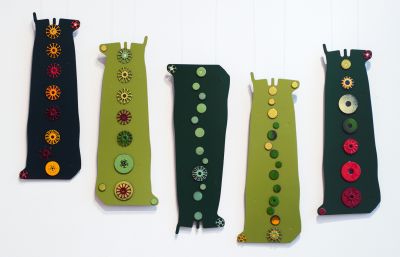 Kristi Glick, assistant professor of art, will display traditional jewelry forms, such as rings and earrings, as well as more exploratory work, including the series Scatterpins. Scatterpins is a collection of wall sculptures incorporating small magnetic components that can be removed from the sculpture and worn on the body.
"In this series I am exploring the potential for the wearer to become a dynamic part of the creative process by giving them the opportunity to recreate the sculpture, both on the wall and on their body as they rearrange the collection of small magnetic pins." Glick said.
Glick graduated from Goshen College in 1997 and earned an MFA from East Carolina University in 2007. In addition to teaching at Goshen College, she teaches workshops and maintains a personal studio.
[new_row]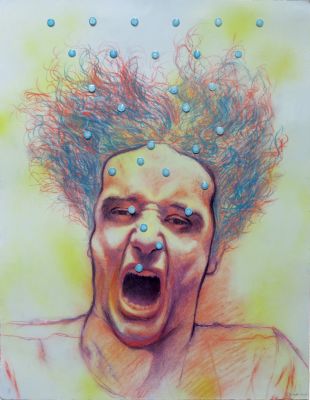 Randy Horst, professor of art, uses mixed media to explore psychological portraits that study and explore human experience. Biblical stories and Christian characters provide him with a starting point from which to explore emotional responses to life's challenges.
"I like to work in series," Horst said. "Our emotional lives are complex, and series allow me to explore multiple facets of any given experience or circumstance."
Horst is a 1979 graduate of Hesston College in Kansas and a 1983 graduate of Goshen College. He holds an MFA in drawing from Bowling Green State University in Ohio, and taught art at Bowling Green State University and the University of Montana Western before returning to Goshen College. Horst has also worked as a graphic designer, serving as the Art Director for Mennonite Mutual Aid (now Everence) and Great Harvest Bread Company.
[new_row]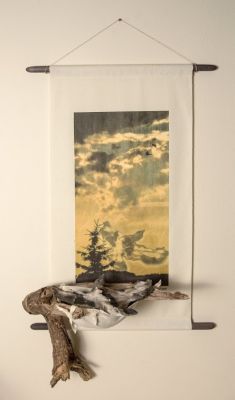 Merrill Krabill, professor of art and department chair, will present mixed media work that combines photography, clay and textiles.
"The pieces themselves are a kind of memorial, though I am not particularly fond of that term, to individual lives," Kraybill said. "Some of them are created with specific people in mind. Some are not."
Krabill graduated from Goshen College in 1979, and earned an MFA in ceramics from Claremont Graduate University in 1986. During his time in graduate school he was an assistant to Paul Soldner, whose influence from Japanese aesthetics in turn influenced many American ceramists. In the summer of 2005 Krabill was an artist-in-residence at the Shigaraki Ceramics Cultural Park in Shigaraki, Japan. Before coming to Goshen in 2001, he taught as an adjunct at Portland State University for three years and at Bethel College in Kansas for 12 years.
[new_row]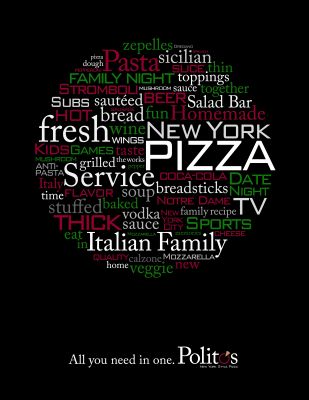 Leslie Miller, assistant professor of art, will display her graphic design work, including logo designs, poster designs, brochures, advertisements and web design.
"I have been working in design for the last 15 years and have really enjoyed it and the challenges that it can bring," she said.
Miller been teaching graphic design at Goshen College for two years and previously worked as an art director at an advertising agency. She is still very active as a freelance graphic designer for a number of area clients. She earned her bachelor's degree from Olivet University and is currently working on her MFA in advertising with a concentration on art direction and graphic design.
[new_row]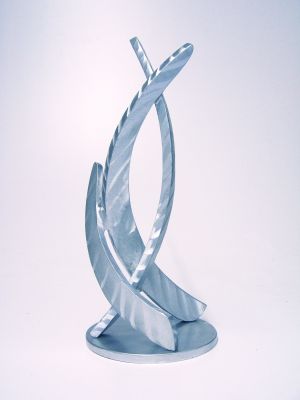 John Mishler, associate professor of art, will be showing his kinetic sculptures, wall sculptures and pedestal sculptures mainly made out of aluminum.
Mishler graduated from Goshen College in 1972 and earned an MFA in sculpture from the University of Tennessee in 1977. A full time sculptor, he has been teaching sculpture part time at Goshen College since the mid 1980s. Much of is work is commissioned by universities, cities, city parks, corporations and the homes of individuals and is installed across the country, Canada and the South of France.