Merry Lea to offer wilderness first aid course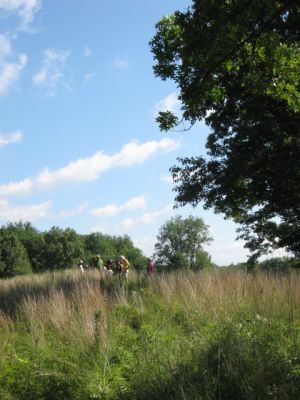 Event: Wilderness first aid workshop
Dates: Thursday, Aug. 28 and Friday, Aug. 29, 2014,
8:30 a.m. to 5:30 p.m.
Location: Merry Lea Environmental Learning Center of Goshen College, Wolf Lake, Indiana
Cost: $175, includes instruction and lunches. Please email mlevents@goshen.edu or call 260-799-5869 to register by noon on July 23.
What do you do when a medical emergency happens in a remote location? Would you recognize the signs of hypothermia in your scouting troop? How would you handle a sprained ankle on a family backpacking trip?
Merry Lea will host its annual wilderness first aid workshop on Thursday and Friday, August 28 and 29, 2014, from 8:30 a.m. to 5:30 p.m. An instructor from the SOLO School of Emergency Medicine and Rescue, Conway, New Hampshire, will teach the 16-hour course. Participants will earn a two-year certification from SOLO that is recognized by the American Camping Association, U.S. Coast Guard and various guide licensing boards.
The Wilderness First Aid curriculum covers patient assessment, rescue techniques, fractures, dislocations, splint improvisation, spinal cord injury, managing environmental emergencies, shock and preparedness. Hands-on practice with medical scenarios is an important part of the course.
The cost of $175 covers instruction and lunches. Lodging is also available Wednesday and Thursday nights for $20/night. To learn more about SOLO courses, visit www.soloschools.com/. To register and get directions, email jenniferhs@goshen.edu or call 260-799-5869. Registration closes August 22 or when the course is full.