Pianist, cellist to perform in May 29 recital
Concert: CSA faculty recital featuring Brook Bennett, cello and Luke Norell, piano
Date and time: Thursday, May 29, 2014, 7:30 p.m.
Location: Goshen College Music Center's Rieth Recital Hall
Cost: $7 adults, $5 seniors/students, available at the door one hour before the concert. GC faculty/staff/students free with ID.
Goshen College Community School of the Arts faculty members Brook Bennett, cello, and Luke Norell, piano, will present a recital in the Goshen College Music Center's Rieth Recital Hall on Thursday, May 29 at 7:30 p.m.
Bennett, a Suzuki cello instructor, and Norell, a piano instructor, will present a program that will include François Francoeur's "Sonata in E Major," J.S. Bach's "Suite No. 1 in G for Solo Cello" and Edvard Grieg's "Sonata in A minor for Cello and Piano."
Tickets are $7 for adults, $5 for seniors and students, and will be available for purchase beginning one hour before the start of the recital. Goshen College faculty, staff, and students are free with ID.
Brook Bennett grew up in Chandler, Arizona, and began playing cello at age ten. He earned a bachelor's degree at The Cleveland Institute of Music and a master's degree at State University of New York at Purchase College, where his mentors included Merry Peckham of the Cavani String Quartet and Julia Lichten of the Orpheus Chamber Orchestra. Bennett is currently associate principal cellist of the South Bend Symphony Orchestra and a member of the Southwest Michigan Symphony Orchestra. He is also a substitute cellist with the West Michigan, Northwest Indiana and Kalamazoo Symphony Orchestras. As a teacher, Bennett has served as Suzuki cello instructor at Goshen College's Community School of the Arts since 2004.
He has studied Suzuki pedagogy at the Southwestern Ontario Suzuki Institute as well as the Chicago Suzuki Institute. In 2009 he accepted the position of adjunct cello faculty of the Culver (Ind.) Academy. Past positions include CREDO Chamber Music's "Opus 1" program and faculty member at the Amadeus Conservatory in Westchester, N.Y. He is married to Jessica Bennett, a violinist and teacher, and enjoys living in Goshen with his two children Eliza and James.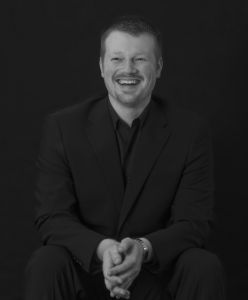 A native of rural Minnesota, Luke Norell has performed internationally as a soloist and chamber musician. He recently performed Mozart's Concerto in C Major, K. 467 with the Maple City Chamber Orchestra, and presented piano recitals at Saint Paul College and Southwest Minnesota State University. His prizes include first place awards in the Schubert Club Competition, the University of Northwestern Concerto Competition, and the third biennial Lee Piano Competition. Norell serves as the lead piano faculty for the Goshen College Community School of the Arts, as well as teaching at the Young Artist World Piano Festival and the University of Northwestern Piano Institute. Norell studied with André Watts at Indiana University, completing his master's degree and doctor of music degree, and received his bachelor's degree from the University of Northwestern (St. Paul).