Making peace with snowstorms: Chris Birky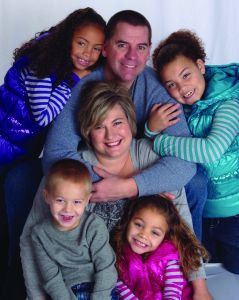 Claudia and Rigo Garcia were driving on an Indiana highway through heavy snow and wind during a January 2014 blizzard when the cars in front of them suddenly stopped. 
The Garcias called the police for help but were told officials had declared a state of emergency and no one would be coming for them. For 30 minutes, snow nearly engulfed their SUV.
Then, through the swirling snow and wind they saw lights. It was Chris Birky '90 plowing his tractor through massive snow drifts to help.
"I realized they weren't going to be able to make it through so I called my wife and said, 'You probably ought to get the house ready because we're going to have people staying over,'" Birky told WSBT News.
The Garcias weren't the only stranded drivers – another married couple and a father and son were also stuck on the highway. For two nights, the Birky family offered hospitality to the six strangers.
"We just feel like it's what you do. God told us to love one another and that's what we believe," Birky said. "If we would have been afraid and not done anything, we would have really missed the opportunity to meet