Community School of the Arts pianist to perform solo recital on March 9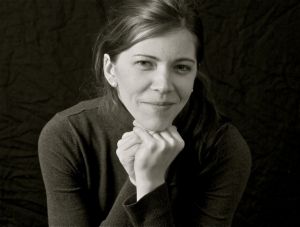 Community School of the Arts Faculty Recital: Mary Rose Norell, solo piano
Date and time: Sunday, March 9, 4 p.m.
Location: Rieth Recital Hall
Cost: $7 adults, $5 seniors/students. Goshen College faculty/staff/students free with valid ID.
Mary Rose Norell, a Community School of the Arts piano instructor, will present a solo piano recital in the Goshen College Music Center's Rieth Recital Hall on Sunday, March 9. The recital will begin at 4 p.m.
Norell, a former student in Goshen College's piano preparatory program, will present a program highlighted by Modest Musorgsky's famous suite "Pictures at an Exhibition," as well as works by Edvard Grieg, Fryderyk Chopin, Joseph Haydn and Sergei Rachmaninoff.
General admission tickets are $7 adults, $5 seniors/students, available for purchase at the door beginning one hour before the concert. Goshen College faculty, staff and students are free with valid ID.
A Goshen native, Norell has developed a vibrant performance career at home and abroad, performing in Ravinia's Bennett Gordon Hall and Chicago's Cindy Pritzker Auditorium, as well as in England, Austria, Italy and Lithuania. Active as a concerto soloist, Dr. Norell has played with numerous orchestras, including the Northwestern Summer Orchestra, the Fort Wayne Philharmonic and the Elkhart County Symphony. As a collaborative artist, she performs regularly with her husband, Luke Norell, as the Norell Piano Duo, and performs often with vocalists and other instrumentalists.
Norell began her piano studies with Marvin Blickenstaff in the GC Piano Preparatory Program, studying with him for 11 years, and working with David Gross, Kathryn Sherer and Christine Thorgersen during his sabbaticals. While studying with Emile Naoumoff at Indiana University, she received her bachelor's degree in piano performance "with distinction" with a French minor, and her master of music degree with an emphasis in German. She recently completed her doctorate in piano performance with James Giles at Northwestern University, graduating as a member of Pi Kappa Lambda. Besides performing, Norell enjoys teaching piano, theory and pedagogy, having taught for the Indiana University Young Pianists Program and the IU pedagogy department, as well as for the Northwestern College Piano Institute in Minnesota.