"Binding" art exhibit will showcase sculpture, textile and more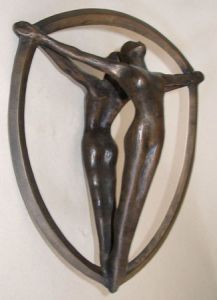 Exhibit: "Binding" featuring Jan Dean and Elfa Jónsdóttir
Date: Jan. 12 through March 2, 2014
Reception: Jan. 12, 2014 from 2 p.m. to 3:30 p.m.
Location: Goshen College Music Center's Hershberger Art Gallery
Cost: Free and open to public
An exhibit featuring the artwork of Jan Dean and Elfa Jónsdóttir will be on display in Goshen College's Hershberger Art Gallery from Jan. 12 through March 2, 2014.
Jan Dean is a South Bend native with 20 years vested in Chicago. Her works explore the paradox and psychology found in material culture, drawing from the meeting of Western culture and Eastern philosophies. Whether it is the elements of construction themselves, such as nails, or the imagery of historical bronze, such as figurative sculpture, her work seeks not to obscure or disinherit their origins but to claim them in new ways.
A graduate of Cranbrook Academy of Art, she has taught art for 25 years. She is a recipient of two Creative Artist Advancement Program (CAAP) grants, has had four residencies and has exhibited at the National Museum for Women in Washington, D.C., the State of Illinois Gallery in Chicago, ArtPrize Grand Rapids and many other places. To see more of Jan's work, visit her website at jandean.com/artifacts.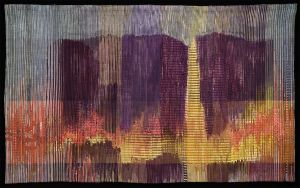 Elfa Jónsdóttir originally studied textile in Iceland and later obtained a masters degree from Rhode Island School of Design. For several years she was a visiting artist at the University of Michigan. Most recently she studied ceramics at the Worcester (Mass.) Center for Crafts.
Jónsdóttir enjoys working in a variety of mediums, exploring the unique application each medium provides, finding new ways to express her ideas. She has had one-artist exhibitions and group exhibitions in several galleries in Michigan and on the East Coast. To see more of Jónsdóttir's work please visit her website at byelfa.googlepages.com.
The Hershberger Art Gallery is located in the Goshen College Music Center and is open from 9 a.m. to 4:30 p.m. on weekdays and 2 p.m. to 4 p.m. on weekends. The building is accessible to people using wheelchairs and others with physical limitations.