Pottery exhibit to be part of Michiana Pottery Tour this fall

Event: Michiana Pottery Tour Showcase Exhibit
Exhibit dates and times: Friday, Sept. 27 – Sunday, Nov. 3
Tour stop: Saturday, Sept. 28, 1-4 p.m. and Sunday, Sept. 29, 2-4 p.m.
Reception: Saturday, Oct. 5, 5-7 p.m.
Location: Hershberger Art Gallery, Goshen College Music Center
Cost: Free and open to the public
Sponsors: Michiana Pottery Tour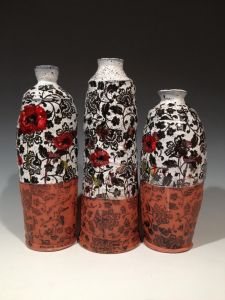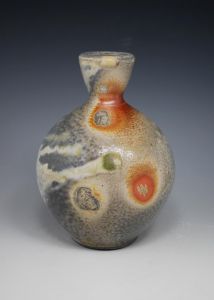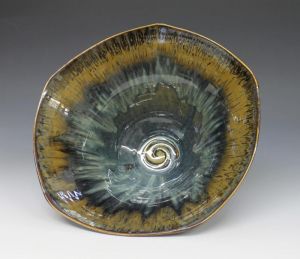 Beginning on Sept. 27, Goshen College's Hershberger Art Gallery will host an exhibit of ceramic works by Michiana area potters. The exhibit will also be included in the second annual Michiana Pottery Tour.
The Michiana Pottery Tour is an annual event planned and coordinated by regional professional potters to invite friends, collectors and fellow artists into their homes, kiln sites and working studios to see how they create. This year's tour is Sept. 28 and 29, and includes six stops in the Goshen area.
The tour includes a total of eight stops, with the Hershberger Gallery stop number six on the tour. The tour will highlight approximately two dozen artists showing in northern Indiana and southern Michigan.
The Hershberger exhibit will feature select local potters from the tour, including Dick Lehman, Todd Pletcher, Mark Goertzen and Justin Rothshank. Each specializes in a different form of pottery: Lehman in glazed and wood-fired figurative vases, Pletcher in bowls, Goertzen in bottles and Rothshank in decal vases. The exhibit runs through Nov. 3.
The Hershberger Art Gallery is near the north lobby of the Goshen College Music Center at College Avenue and 12th Street. Gallery hours are from 9:30 a.m. to 4 p.m. on weekdays and 2 p.m. to 4 p.m. on weekends. For more information, contact Marge Brandeberry, art office manager, at (574) 535-7400 or margemb@goshen.edu.
– By Lexi Kantz