Goshen College application fees waived as part of College GO! Week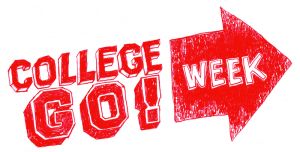 Starting today, Goshen College will be participating in the statewide College GO! Week, sponsored by Learn More Indiana. For the entire week, Goshen College will waive application fees, and on Thursday, Sept. 26, the admissions team will participate in a "virtual fair" from 1-5 p.m. EDT.
"Goshen College is again happy to partner with Learn More Indiana in their annual College GO! Week," said Dan Koop Liechty, director of admissions at the college. "The goal is to help make a college education accessible to students throughout the state of Indiana."
During the "virtual fair" on Thursday, Sept. 26, Goshen College will host a live, one-day online booth in which prospective students can ask questions, interact with admissions staff and find out more about Goshen College.
College GO! Week is an annual educational campaign that aims to encourage students of all ages to plan for college, and for high school seniors to apply to college. Led by the Indiana Commission for Higher Education, Learn More Indiana is a partnership of state and local organizations working to help students of all ages succeed in school, complete college and connect to careers.
According to their website, Learn More Indiana's mission is to "help Hoosier students of all ages plan, prepare and pay for college completion and career success through effective communications and outreach efforts."
Find out more about College GO! Week at goshen.edu/admission