September 2013 events at Goshen College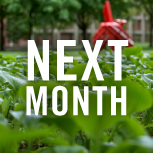 All events are open to the public and are free unless otherwise noted.
6           7:30 p.m., Faculty Recital: Roger Lewis, Music Center's Rieth Recital Hall
Goshen College adjunct professor of low brass Roger Lewis will present a faculty tuba recital in Rieth Recital Hall.
Tickets: $7 adults, $5 seniors/students. GC faculty/staff/students free with ID. Available at the door one hour before the start of the concert.
8           3 p.m., Reception for Imagining Community: The Art of Sylvia Gross Bubalo, Good Library Art Gallery
The Good Library Gallery will honor Sylvia Gross Bubalo, an artist with Mennonite roots, with an exhibit highlighting her passion for spirituality, language and community. The exhibit runs from Aug.12 through Nov. 16.
10          1 p.m., Afternoon Sabbatical: Protecting our Children – A Broad Perspective, Music Center's Sauder Concert Hall
Candy Yoder, president/CEO of CAPS, will explore the topic of child maltreatment through a variety of lenses including economic, neuroscientific and medical. Proven strategies for preventing child abuse and neglect will be presented, and local examples and resources will be shared.
15         4 p.m., Organ Recital: Carrie Groenewold, Music Center's Rieth Recital Hall
Carrie Groenewold will open the 2013-2014 Rieth Chamber Series with an inspiring organ recital on Rieth Recital Hall's beautiful Taylor and Boody pipe organ.
Tickets: $10. Available via the Welcome Center: (574) 535-7566 or online. 
20         7:30 p.m., The Wailin' Jennys, Performing Arts Series, Music Center's Sauder Concert Hall
Back by popular demand, the Juno award-winning Wailin' Jennys are three women whose beautiful, heart-stopping harmonies, uplifting repertoire and engaging stage presence delight and charm audiences. Their acoustic blend of bluegrass, folk and roots music has been featured on A Prairie Home Companion and alongside Bonnie Raitt and Roseanne Cash.
Tickets: $40, $35, $23. This concert is sold out. To add your name to the waiting list, call (574) 535-7566 or email welcomecenter@goshen.edu.
21         9 a.m., Workshops for Latino Families, Union 111
This monthly workshop provides Latino families with added knowledge, hands-on experiences, and necessary tools and resources as they guide their children through their school years and prepare for college and the future. 
22         3:30 p.m., African Art Exhibit: Topics & Issues, Music Center's Hershberger Art Gallery,
Keith and Ann Graber Miller, owners of Found Gallery, will discuss running an international art and family art gallery: how they started the business, how they go about collecting art ethically, and what they see as their mission and vision. A free reception will be held at 2 p.m. in the exhibit.
24         7:30 p.m., Poetry Reading: Todd Davis, Newcomer Center, room 19
Todd Davis, the author of four books of poems and numerous scholarly works on contemporary literature, will read from his new book of poems, "In the Kingdom of the Ditch." Davis, a former Goshen College faculty member, teaches at Penn State, Altoona.
27         8 a.m., Eleventh Annual Grief Seminar, Church-Chapel Fellowship Hall
The eleventh annual Goshen College Grief Seminar, titled "Out of the Shadows: Unrecognized Grief," will feature keynote speaker Regina Shands Stoltzfus, associate professor of peace, justice and conflict studies.
28-29    Michiana Pottery Tour Showcase, Music Center's Hershberger Art Gallery
The two-day Michiana Pottery Tour includes eight locations and features works by 18 artists who have lived or worked in the Michiana region surrounding Goshen. The Hershberger Gallery is the sixth stop on the tour and will be open from 2 to 4 p.m. on Sept. 28 and 29. The exhibition at Goshen College will continue to run until Nov. 3.
Goshen College's Administration Building, Church-Chapel, Good Library, Music Center, Newcomer Center and Umble Center are accessible to people using wheelchairs and others with physical limitations.
Directions to the college and a campus map are available at: www.goshen.edu/aboutgc/map.php. For ticket information, contact the Welcome Center, at (574) 535-7566, or email welcomecenter@goshen.edu.