Hodel and Blickenstaff unite for trumpet and piano recital Feb. 22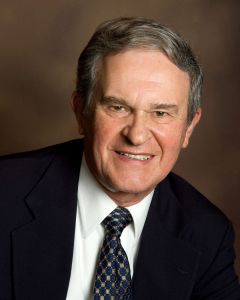 Visiting Artist Recital: Martin Hodel, trumpet and Marvin Blickenstaff, piano
Date and time: Friday, February 22, 2013, at 7:30 p.m.
Location: Sauder Concert Hall, Goshen College Music Center
Cost: $7 adults, $5 seniors/students. GC faculty/staff/students free with ID. Tickets available at the door one hour before the concert.
Trumpeter and 1986 Goshen College alumnus Dr. Martin Hodel will return to campus on Friday, Feb. 22 to perform a visiting artist recital with retired Goshen College Professor of Music Dr. Marvin Blickenstaff. The recital begins at 7:30 p.m. in Sauder Concert Hall, Goshen College Music Center.
Hodel and Blickenstaff, who taught at Goshen College from 1978 to 1999, will present a program that includes works for trumpet and piano by Roger Quilter, Giuseppi Tartini, Joseph Haydn, Fisher Tell, Georges Enesco and Vincenzo Bellini.
Tickets cost $7 adults, $5 seniors/students, and are available at the door one hour before the concert. Goshen College faculty, staff, and students are free with valid ID.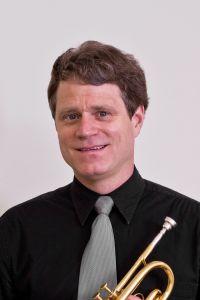 Hodel has performed as a soloist, chamber musician and orchestral player in the United States and around the world. He was the featured soloist with the St. Olaf Orchestra in Spain in 2008, premiering the Concerto for Trumpetby Eric Ewazen. In the last two years he has also premiered solo works by composers Markus Stockhausen and Daniel Kallman. During the 2005-06 season, he played full time in the trumpet section of the Minnesota Orchestra. As principal and solo trumpet with the Eastman Wind Ensemble, Hodel toured the United States and Japan, and he has toured coast to coast with the Dallas Brass. He has also shared the stage with jazz artists Joe Henderson, Maria Schneider, Slide Hampton, Claudio Roditi, David Murray and Jimmy Heath, and has toured Germany with organist Bradley Lehman as part of the Hodel-Lehman Duo. A CD by the Duo, In Thee is Gladness, recorded in Emden, Germany has been released on Larips Records. He has worked as a soloist with conductor Helmuth Rilling and Metropolitan Opera soprano Marlis Peterson. Hodel appears as a soloist on seven other compact discs, has performed live on the nationally-broadcast radio program, A Prairie Home Companion, on Minnesota Public Radio, on public television and on national broadcasts of the radio programs Sing for Joy and PipeDreams. Hodel holds a doctorate in trumpet performance and a Performer's Certificate from the Eastman School of Music, a master of music from the University of North Carolina at Chapel Hill, and a bachelor's degree in music education from Goshen College. His teachers have included Charles Geyer, Barbara Butler, Allen Vizzutti, Donald Hunsberger, James Ketch, Raymond Mase, Craig Heitger, David Hickman, Anthony Plog and Edward H. Tarr.
Blickenstaff is known among piano teachers throughout the country for his teaching, lecturing, performing and publishing. For sixteen summers he was on the faculty of the International Workshops where he performed and lectured in Canada, Austria, Scotland, Norway, France and Switzerland. In 1995 and again in 2004, The Registered Piano Teachers of New Zealand sponsored him in concert and workshop tours of that country. The "Marvin Blickenstaff Endowment Fund" was established in his honor by the Music Teachers National Association (MTNA) Foundation, and he was named "Teacher of the Year" by the Indiana Music Teachers Association. In 2007 the online journal Piano Pedagogy Forum published tributes to Blickenstaff honoring his contribution to piano teaching in America. Also in 2007, he was named Fellow of the Royal Conservatory of Music in Toronto. He was honored in 2009 with MTNA's highest honor, the MTNA Achievement Award. Formerly head of the piano departments at the University of North Carolina/Chapel Hill and Goshen College, he has taught on the faculties of the Westminster Choir College and The College of New Jersey. Currently he maintains a private studio in the Philadelphia area and teaches at The New School for Music Study in Princeton. Blickenstaff is former Board President of the Frances Clark Center for Keyboard Pedagogy and is on the Executive Planning Committee of the National Conference on Keyboard Pedagogy.