'Four Decades of Women in Art' exhibit opens in Hershberger Art Gallery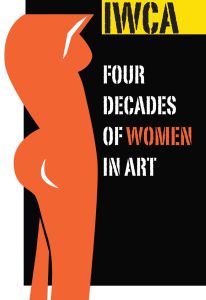 Exhibit: "Indiana Women's Caucus for Art: Four Decades of Women in Art"
Dates: June 10 – Sept. 16, 2012
Reception: Sunday, Sept. 16, 2-3:30 p.m. Lecture to follow.
Location: Hershberger Art Gallery, located in the Goshen College Music Center
Cost: Free and open to the public
---
GOSHEN, Ind. — This summer, the Hershberger Art Gallery at Goshen College will host an exhibit by members of the Indiana Women's Caucus for Art (IWCA) called "Four Decades of Women in Art." The IWCA presents the show in honor and celebration of the 40th anniversary of their national organization, the Women's Caucus for Art (WCA).
The exhibit will open on June 10 and remain on display in the Hershberger Art Gallery throughout the summer. All are welcome to a closing reception and lecture by several IWCA members on Sunday, Sept. 16 at 2 p.m.
A group of multidisciplinary and multicultural artists and participants, the WCA is a nongovernmental organization founded in 1972 with dreams of creating community through art, education and social activism. Local chapters throughout the country serve to support this mission to represent female artists and to advocate for equity in the arts for all.
Begun in South Bend in 1978, the IWCA works to bring the goals of the WCA to artists and communities in Indiana. With a mission to expand opportunities and recognition for women in the arts, the IWCA has provided ongoing support for members, including local and regional exhibits such as this one, as well as workshops, conferences and activities. The IWCA is proud to share the contributions of women in art with local communities. This anniversary exhibit will feature work by most of the IWCA current members, as well as invited former members who were instrumental in the early years of the organization and are now based in other areas: Moira Marti Geoffrion of Arizona, Carol Ann Carter of Kansas, and Gwen Diehn of North Carolina. The show will include work from a wide variety of mediums and approaches, including painting, printmaking, sculpture, book making, fibers and photography.
The Hershberger Art Gallery, located in the Music Center, is open from 8:30 a.m. to noon and 1-5:30 p.m. Monday through Friday when the college is not in session during the summer. For confirmation of hours, call the Goshen College Music Center at (574) 535-7361. The building is accessible to people using wheelchairs and others with physical limitations.
— By Anna Ruth
Editors: For more information about this release, to arrange an interview or request a photo, contact Goshen College Assistant Director of Public Relations Jodi H. Beyeler at (574) 535-7572 or jodihb@goshen.edu.
###
Goshen College, established in 1894, is a residential Christian liberal arts college rooted in the Anabaptist-Mennonite tradition. The college's Christ-centered core values — passionate learning, global citizenship, compassionate peacemaking and servant-leadership — prepare students as leaders for the church and world. Recognized for its unique Study-Service Term program, Goshen has earned citations of excellence in Barron's Best Buys in Education, "Colleges of Distinction," "Making a Difference College Guide" and U.S.News & World Report's "America's Best Colleges" edition, which named Goshen a "least debt college." Visit www.goshen.edu.