Nursing students gather for annual mock convention for the last time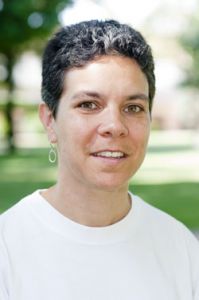 GOSHEN, Ind. – Goshen College nursing students will gather for the last Annual Nursing Mock Convention as they focus on "Improving Patient Care: Building on the Foundation of Nursing" on Friday, Feb. 10 in the Church-Chapel Fellowship Hall. Professor Emeritus of Nursing Merv Helmuth, who started the Nursing Mock Convention at Goshen College 41 years ago and has coordinated it every year since, retired last year, but decided to coordinate one final convention for this year.
Throughout the convention, students will debate student-proposed resolutions pertaining to issues such as telenursing, wellness programs and non-pharmacological pain management.
"For the last 40 years we have had the privilege to come together as a department and discuss current nursing topics," wrote senior Kelly Frey, president of the 2012 Mock Convention Executive Board. "The theme for [this year's convention] encourages us to reach back into history, to be enlightened by our memorable nursing founders and to prioritize key elements of what it means to provide nursing care."
Before participants discuss the resolutions, Assistant Professor of Nursing Jan Emswiler will present a keynote address about her work with HIV/AIDS in Tanzania. Emswiler graduated from Eastern Mennonite University with a bachelor's degree in nursing and biology in 1998 and from Tulane University School of Public Health with a master's degree in public health in 2004. She served with Mennonite Central Committee in Tanzania for six years working with a community-based health promotion program as the HIV/AIDS prevention and control unit coordinator. Then she taught advanced nursing studies at the Aga Khan University –Tanzania Institute of Higher Education. Emswiler has also served as the executive director for the Valley AIDS Network in Harrisonburg, Va., and taught Swahili at James Madison University.
Senior Marissa Kauffman, executive director of the Mock Convention Board, wrote to Goshen College nursing students, "As nursing students at Goshen College, we have learned the value of critical thinking, compassionate care and creative problem-solving. The Mock Convention Board hopes that this year's convention theme will help us to remember some of the foundations of our nursing education as we move closer to achieving our dreams as nurses."
The first Nursing Mock Convention at Goshen College took place in 1973, with initiation from Helmuth. The annual convention has been unique to Goshen College and has significantly contributed to student participation in professional nursing organizations. Goshen College nursing alumni have a 41 percent membership in their professional organizations, compared with the national rate of 20 percent.
Goshen College started the first bachelor's of science in nursing program in Indiana in 1949, and graduated its first class of nurses in 1953. Since then, over 1,600 people have earned a bachelors degree in nursing at Goshen College. Learn more at www.goshen.edu/nursing. 
– By Alysha Landis
Editors: For more information about this release, to arrange an interview or request a photo, contact Goshen College News Bureau Director Jodi H. Beyeler at (574) 535-7572 or jodihb@goshen.edu.
### 
Goshen College, established in 1894, is a residential Christian liberal arts college rooted in the Anabaptist-Mennonite tradition. The college's Christ-centered core values – passionate learning, global citizenship, compassionate peacemaking and servant-leadership – prepare students as leaders for the church and world. Recognized for its unique Study-Service Term program, Goshen has earned citations of excellence in Barron's Best Buys in Education, "Colleges of Distinction," "Making a Difference College Guide" and U.S. News & World Report's "America's Best Colleges" edition, which named Goshen a "least debt college." Visit www.goshen.edu.
###
Related pages from Goshen.edu: