Journalism students win prestigious state awards
GOSHEN, Ind. – Two Goshen College journalism students were recently awarded top honors in the collegiate division of the Hoosier State Press Association's annual journalism contest.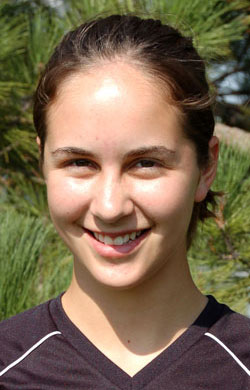 Laura Schlabach, a 2010 graduate with a communication and environmental science double major from Goshen, placed third in the feature category for her article "Bowing out with a sustainable flourish," about a local business that specializes in biodegradable caskets in the April 15, 2010 issue of the college's student-produced newspaper, The Record.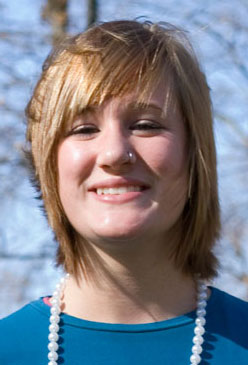 Rachel Halder, a 2010 graduate with a communication major from Parnell, Iowa, took third place in the sports category for her article "Bikers gain trails, momentum in Goshen," which also was published in the April 15, 2010 issue of The Record.
Students from colleges and universities across Indiana compete for 15 awards, with three places in each of five categories.
"The competition is fierce," said Professor of Communication Duane Stoltzfus. "This is the first time, to my knowledge, that we've placed two winners. It's unusual for small colleges to place more than one student, if that."
The schools with more awards than Goshen were Indiana University and Ball State University.
Editors: For more information about this release, to arrange an interview or request a photo, contact Goshen College News Bureau Director Jodi H. Beyeler at (574) 535-7572 or jodihb@goshen.edu.
### 
Goshen College, established in 1894, is a residential Christian liberal arts college rooted in the Anabaptist-Mennonite tradition. The college's Christ-centered core values – passionate learning, global citizenship, compassionate peacemaking and servant-leadership – prepare students as leaders for the church and world. Recognized for its unique Study-Service Term program, Goshen has earned citations of excellence in Barron's Best Buys in Education, "Colleges of Distinction," "Making a Difference College Guide" and U.S. News & World Report's "America's Best Colleges" edition, which named Goshen a "least debt college." Visit www.goshen.edu.