Fulbright Allows Two Recent Alumni to Travel Abroad, Again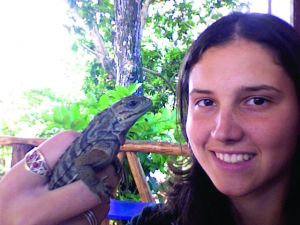 Kathryn Stutzman '07 spent six weeks of her Study-Service Term (SST) in the Dominican Republic working on an iguana farm and Scott Barge '99 spent three years in Lithuania with Mennonite Mission Network (MMN) teaching English at Lithuania Christian College after graduating from Goshen College.
This year both Stutzman and Barge are back in the Dominican Republic and Lithuania with Fulbright Fellowships. They are two of 1,450 U.S. citizens to be awarded the fellowship for the 2008-2009 academic year.
Stutzman says that her SST experience working on a rhinoceros iguana farm inspired her to apply for the program. "I fell in love with the region and the project and saw a need for someone trained in biology," she said. She began working with the endangered species starting in September.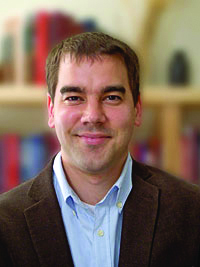 Scott Barge also returned to the Baltic nation of Lithuania in September. Now a doctoral student at Harvard, his role in Lithuania is studying the models of higher education in the country. "LCC International University and several other private institutions in the region are implementing liberal arts educational models that are, in some ways, fundamentally different from the more common undergraduate education models of Europe and the former Soviet Union," he said. "My research will give me the opportunity to better understand the nature of those differences."
–By Luke Nofsinger '09