Goshen College introduces new faculty members
GOSHEN, Ind. – Goshen College is pleased to announce and welcome new faculty members for the 2005-06 academic year.

Linda Bontrager is Goshen's new head softball coach. With more than 16 years of coaching experience, Bontrager spent the past two years as the junior varsity softball coach at Penn High School in Mishawaka, Ind.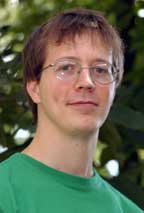 Charles Brian Crane has been appointed assistant professor of mathematics, stepping in while Professor of Mathematics Ron Milne spends a sabbatical year in Indonesia. Crane earned a bachelor's degree in mathematics from Furman University and a doctorate in mathematics from Emory University. His doctoral research involved characterizing certain types of mathematical graphs.
Betsy Eggink joined the Financial Aid Office as a counselor. She earned a bachelor's degree from Ball State University and has worked as a case manager in social services at the Otis R. Bowen Center in Goshen.
Phil Good-Elliott joins Goshen College's Student Life division as the director of counseling services with 14 years of professional social work experience. He was previously employed as a clinical social worker at the Center for Behavioral Medicine Outpatient Clinic in Elkhart, Ind. He received a bachelor's degree from Webster University in St. Louis, Mo., and a master's of social work degree from the University of Michigan in Ann Arbor.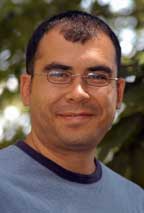 Carlos Gutierrez is the new associate director of financial aid. He received both his bachelor's and master's degrees from Fresno (Calif.) Pacific University, and then was employed there as a financial aid counselor.
Jason Harrison, a 2000 Goshen College graduate, is serving as assistant campus minister. He holds a master's degree in Christian formation from Associated Mennonite Biblical Seminary in Elkhart, Ind.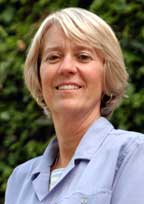 Gwen Hershberger, a 1978 Goshen College graduate, was appointed as a director of development, specifically relating to many constituents across the Western U.S., Canada and in parts of Indiana and Ohio. She previously worked at Menno Travel Service and Adventure Travel as a group tour director. Prior to her work in the travel industry, she served for three years as development director and grant writer for Habitat for Humanity of Elkhart County, and worked for nine years as a real estate broker.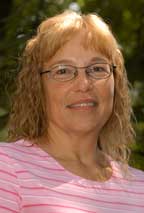 Joyce Bedsworth Hoffman, a 1972 Goshen College graduate, joins the faculty as associate professor of nursing. She holds a master's degree in medical-surgical nursing from the University of Iowa and a master of health science in administration degree from Wichita State University. Hoffman previously taught at Goshen College from 1976 to 1982, and also taught for two years at Hesston (Kan.) College. Hoffman served as executive director and director of operations of a retirement community, vice-president of health service at a retirement campus of more than 400 residents, director of Kansas Learning Network, a consultant in long term care, a coordinator of home health care and director of nursing services.

Dawn Hoover, a Goshen native and 1995 Goshen College graduate, also joins the nursing department. An assistant professor of nursing, she earned a master's degree in nursing from Indiana Wesleyan University, with post-master's certificates as an adult and geriatric nurse practitioner. Hoover is a board-certified adult nurse practitioner and has worked as a staff nurse in medical-surgical and geriatrics nursing at Indiana University Medical group. She will continue with a primary care position at the Veterans Administration Clinic in South Bend, Ind.

Linda Kaminskis is the college's new athletic trainer, joining Goshen College after 33 years of teaching anatomy, health and physical education at Northridge High School. She is a graduate of Butler University, and is a certified athletic trainer who was recently selected as an Indiana Athletic Trainer of the Year in the high school division.
Josh Keister, a 2005 Goshen College graduate, joins the college's athletics staff as the new varsity baseball coach, taking over the program after serving as the head assistant coach for one season. A standout player for Goshen from 2001 to 2004, Keister becomes the program's ninth head coach in its 49-year history. As a Maple Leaf baseball player, he was a two-time all Mid-Central College Conference performer and named NAIA All-American honorable-mention.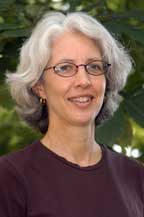 Nancy Liechty Loewen, a 1974 Goshen College graduate, joined the faculty as an associate professor of nursing, bringing 25 years of professional practice as a nurse midwife. She received a master's degree in nursing from Georgetown University and is certified by the American College of Nurse-Midwives (ACNM) and licensed as a certified nurse-midwife in Indiana. She previously worked as a nurse-midwife clinical provider and director of the nurse-midwifery practice at Fairhaven OB-GYN Inc. in Goshen. Loewen has served as adjunct faculty for the University of Illinois and as clinical instructor for Yale University. She served with Mennonite Central Committee in Kingston, Jamaica, from 1984 to 1987.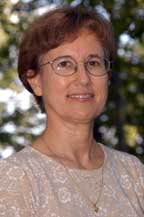 Lois Martin, a 1969 Goshen College graduate, is the director of the academic support center. Martin received a master's degree from Corpus Christi (Texas) State University and brings experience working with diverse populations in the educational setting. Previously a bilingual teacher in Corpus Christi, she has instructed adult learners seeking to complete their GED and served as a consultant to 10 public school districts to assist instructors in implementing individualized instruction using performance objectives.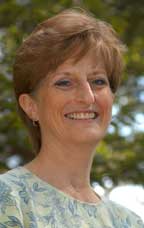 Becky Merrell joins the college's Good Library staff half time as public services librarian while continuing half-time work in the Mennonite Historical Library. She has a bachelor's degree from Appalachian Bible College and received a master's degree in library science from Indiana University. She has experience in school, public, college and special libraries, including nine years as librarian at the Rio Grande Bible Institute in Edinburg, Texas.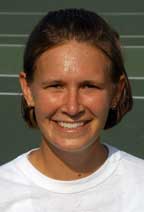 Sarah Yoder, a 2005 Goshen College graduate, is head women's tennis coach. She played an important role in building the college's women's tennis program, assisting the team in qualifying for NAIA Regional competition, each of the four years of her competition. Yoder served as Bethany Christian High School's assistant girl's tennis coach for the past two years.
Other transitions: Dustin George-Miller was named Music Center office coordinator. Deb Kauffman was named associate director of the Music Center. Jewel Lehman was named associate professor of physical education. Judy Moorewas named director of financial aid. Thavisak Mounsithiraj was named an admission counselor. Nancy Ryan is teaching in the education department as an associate professor. Jennifer Schrock was named public program coordinator at Merry Lea Environmental Learning Center of Goshen College. Anita Yoder was named director of career services. Sheila Yoder was named assistant professor of American Sign Language. Margot Zahner is teaching in the education department as an assistant professor.
Goshen College, established in 1894, is a four-year residential Christian liberal arts college rooted in the Anabaptist-Mennonite tradition. The college's Christ-centered core values – passionate learning, global citizenship, compassionate peacemaking and servant-leadership – prepare students as leaders for the church and world. Recognized for its unique Study-Service Term program, Goshen has earned citations of excellence in Barron's Best Buys in Education, "Colleges of Distinction," "Making a Difference College Guide" and U.S.News & World Report's "America's Best Colleges" edition, which named Goshen a "least debt college." Visit www.goshen.edu/.
Editors: Photos available of most new faculty. For more information, contact News Bureau Director Jodi H. Beyeler at (574) 535-7572 or jodihb@goshen.edu.