September 12, 2010, Jamaica: Day 11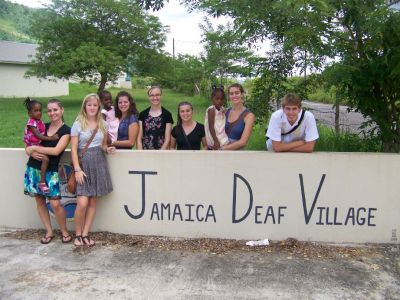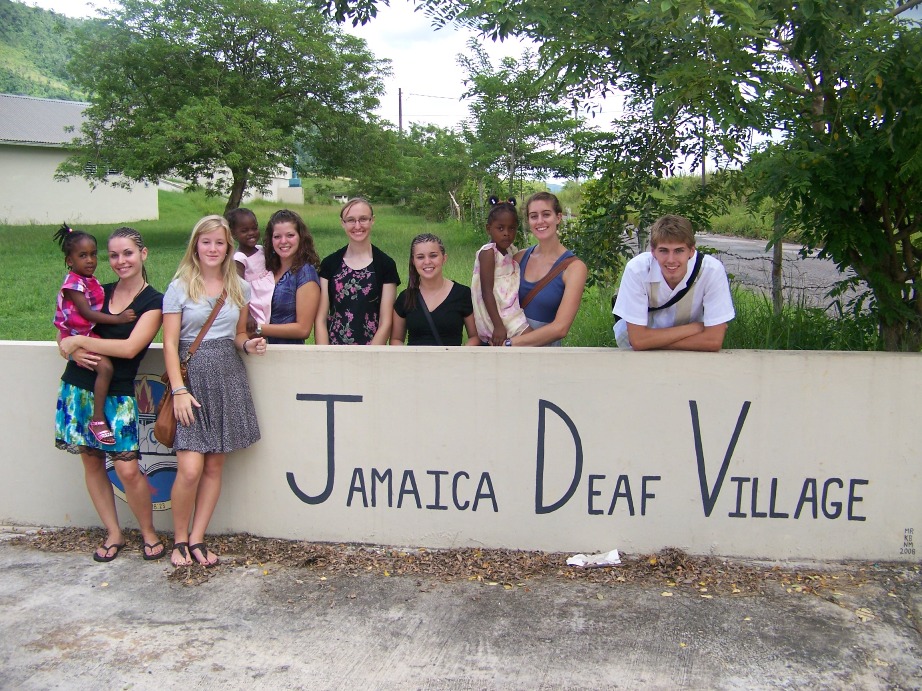 We were thrilled to have our first day at the Jamaican Deaf Village Deaf church today. We all met in downtown Mandeville in order to take a bus to the church. At our meeting location, we were able to have conversations with some of the Deaf church members while we waited for our ride. We all jumped in the bus "Jamaican style," and made a 20 minute trip to the Jamaican Deaf Village (JDV). Upon arrival, the students were greeted with acres and acres of beautiful green rolling hills.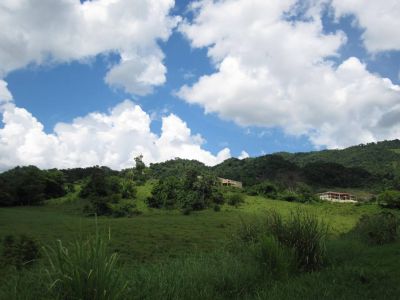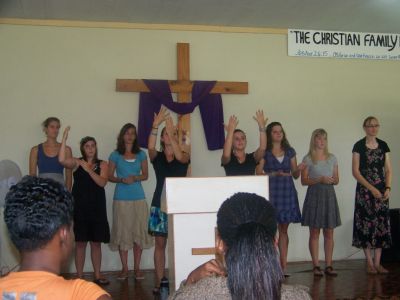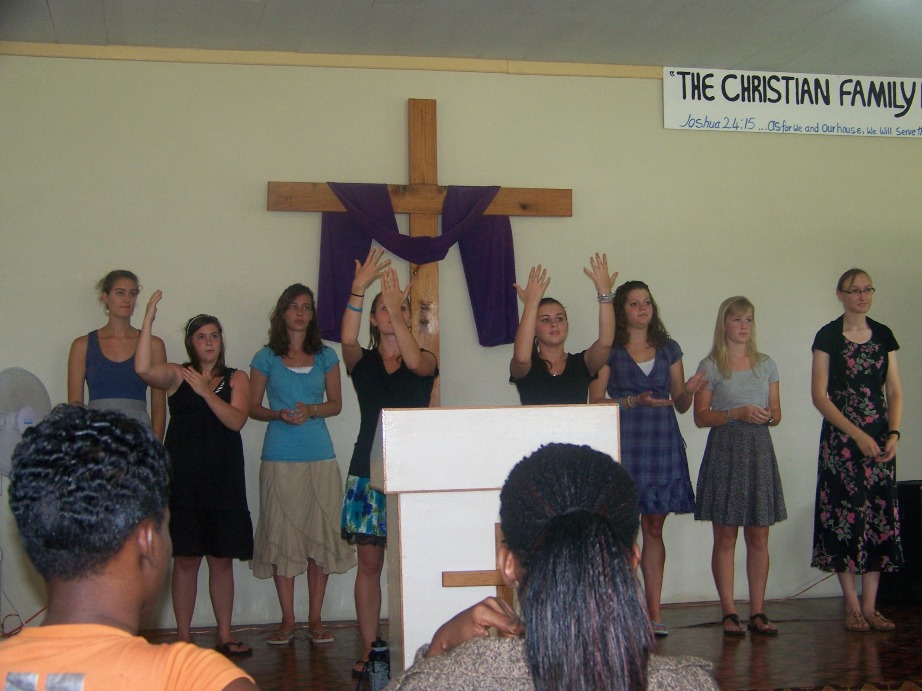 Damian, the Deaf Pastor, was out of town assisting with another Deaf church today, so he asked Josh (Program Director) to bring the message. Being a Deaf church, the service is conducted entirely in ASL. Having a service in ASL/JSL affords students the opportunity to increase their ASL/JSL vocabulary and improve expressive and receptive language competency as well. Laura and Naomi were the ASL to English interpreters for the service. This allowed them some great real-life interpreting experience and practice. Additionally, Josh asked the students if they would like to sign a song for the church. He spoke on the topic of prayer, and the students sang "Bow the Knee" about prayer.

We all made quite a team! We have been fortunate enough to have opportunities to include service even while on the study portion of SST.
As with the Deaf Bible study, the children again found friends with our students. They latched on, and they didn't want to let go.