September 5, 2010, Jamaica: Day 4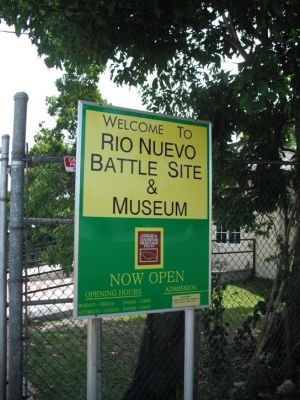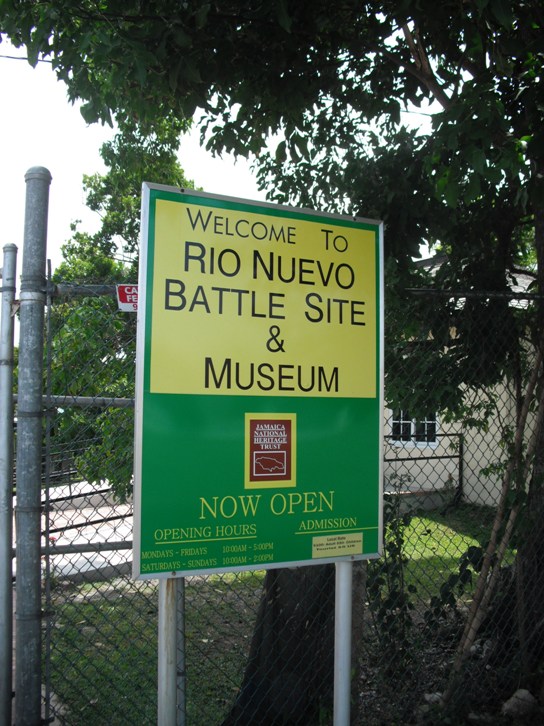 Our orientation came to a conclusion today.  Prior to departure, we walked across the street from our villa to the Rio Nuevo Battle Site and Museum.

We had a Jamaican tour guide lead us through the museum.  Laura did some interpreting practice during the tour.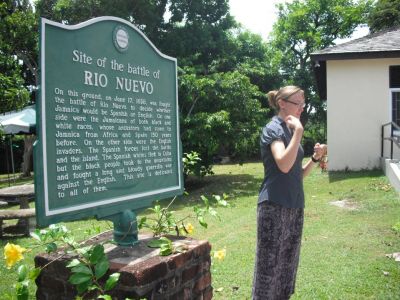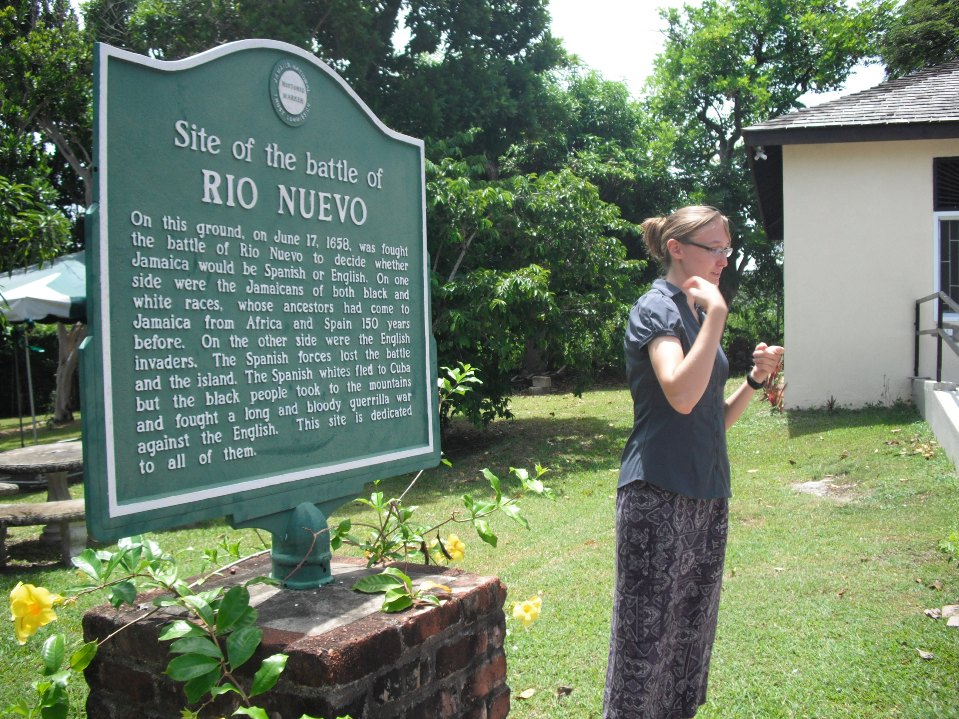 We ended the tour by seeing artifacts left from the battle, and seeing the trees, plants, and sights to be seen in the area.  The site was located on a hill overlooking the ocean.
The students were more than happy to strike a pose for the blog readers at home.  You see them pictured here in front of a pimento tree and bamboo.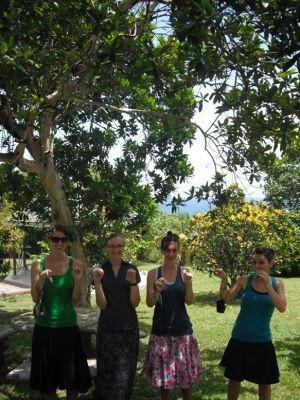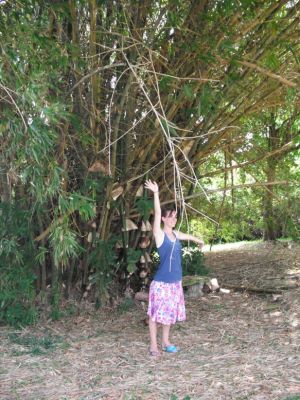 Josh and "Ms. New York" hit it off, and he had to have his picture taken with her.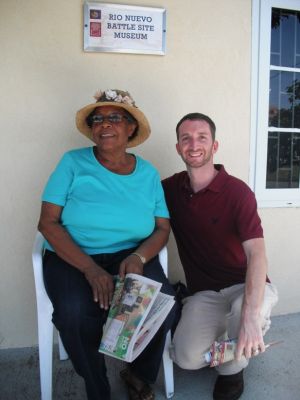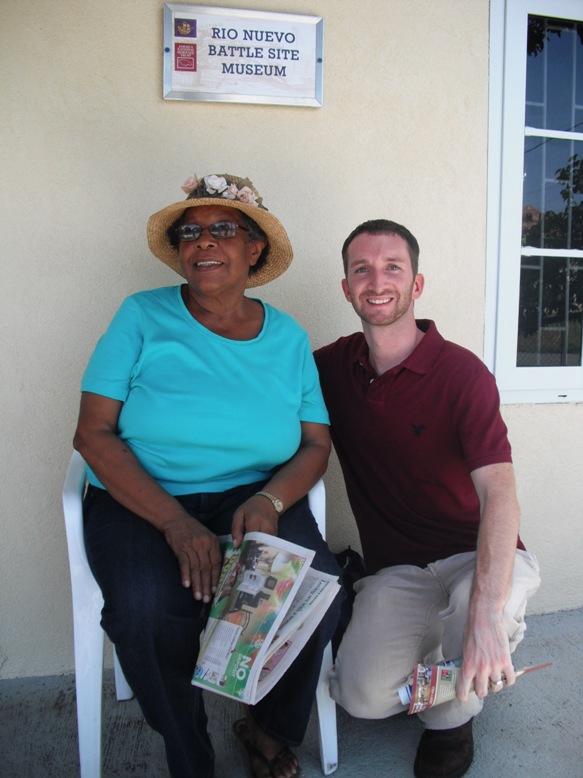 By the end of the tour, we were all quite hot.  We figured a group hug would have to be a group fake hug instead.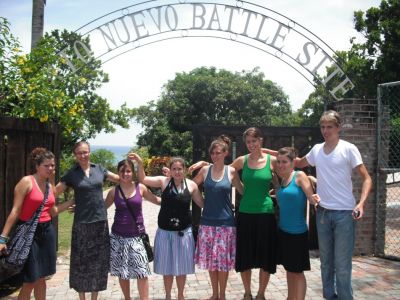 We then said bye to the villa staff (and their daughter pictured below), and hopped in our bus.  Due to an accident, not involving our bus, they came about two hours late; the road was completely blocked off.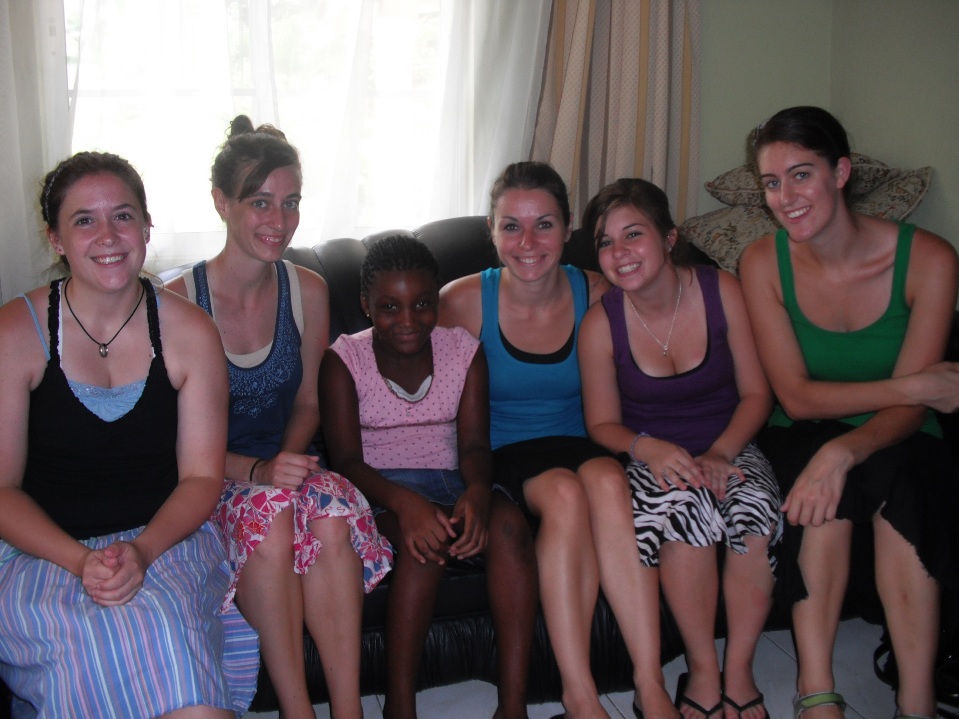 On the way out of town, the students had a craving for some Burger King and Baskin Robbins.  We all enjoyed our American milk shakes and ice cream.  It seems this group has quite the sweet tooth.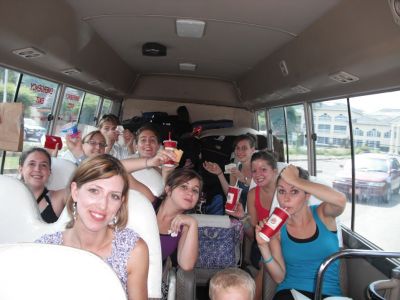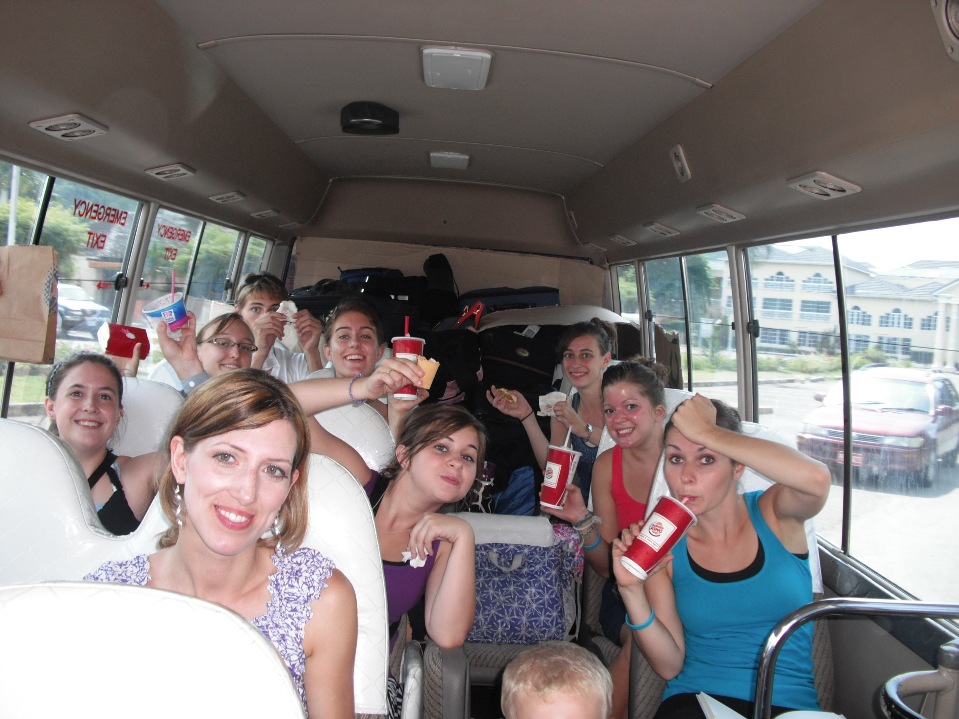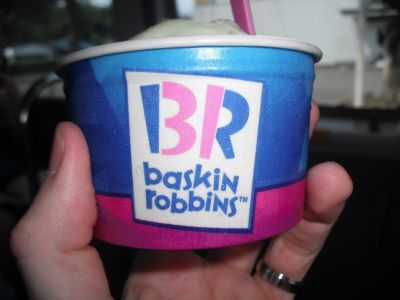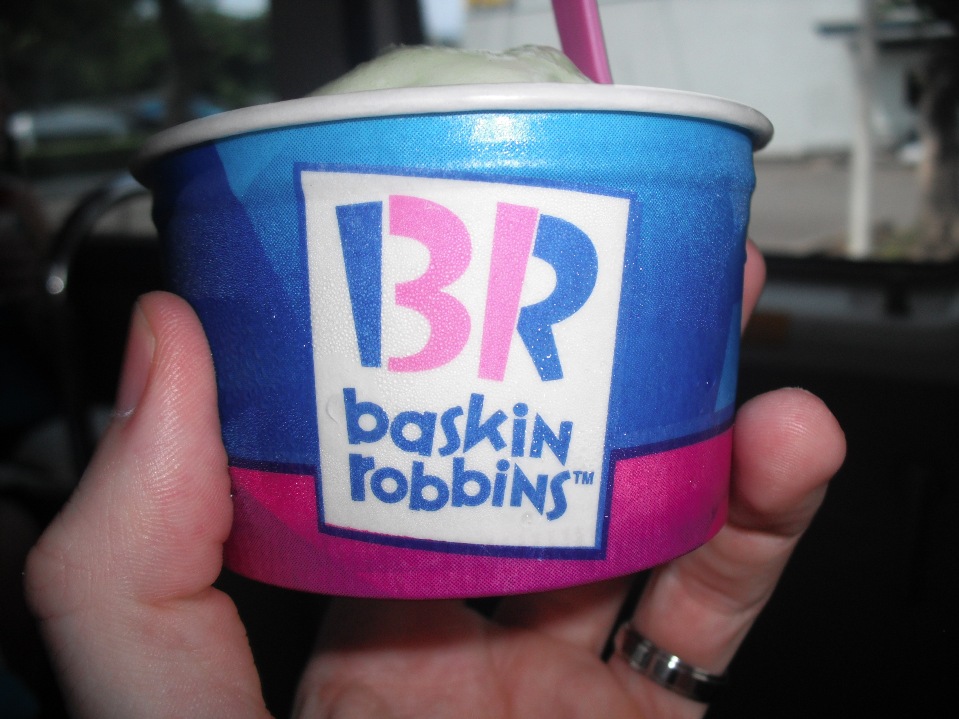 The trip to Mandeville was very interesting.  After a few hours of hills, curves and swerving to miss potholes, several of us were ready to share our American shakes and ice cream with each other.  So, Josh stopped and got fresh lime.  The lime were cut and each student squeezed the juice from the lime into their mouths.  This is the local remedy for upset stomach/motion sickness.  We all perked up a bit after this.
Upon arrival in Mandeville, Jacki Hanna, our Local Coordinator, had a delicious feast prepared for us.  She was an immediate hit with the students when she came down with chocolate cake and ice cream after dinner.  Jacki filled the students in on some Jamaican cultural norms before sending them out on their own.  The host families met us at Jacki's, and the students went to their new "homes."  Josh was up half the night clenching his Blackberry in case a student needed to call.  Every time an email came in or the phone beeped, he was up checking it.
In the end, we all survived our first night.  It actually went very well.  Tomorrow is our first day of classes!