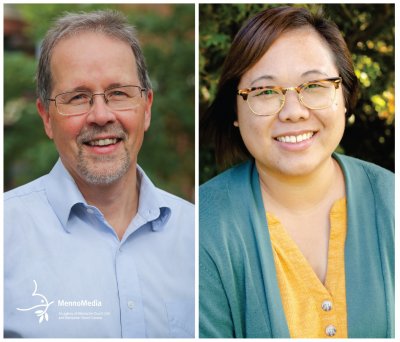 The Institute for the Studies of Global Anabaptism (ISGA) is excited to share the news and congratulate ISGA Director John D. Roth on his appointment with MennoMedia as Project Director for a recently initiated series of products to celebrate "Anabaptism at 500." Roth — and Managing Editor Mollee Moua — will be coordinating the development of a suite of resources to be released in 2025 in conjunction with the 500th anniversary of the beginnings of Anabaptism.
According to MennoMedia publisher Amy Gingerich, "We are excited to welcome John and Mollee to help us envision what a suite of resources could include. It's our hope that this suite will help Anabaptists look back at what has sustained our faith and live forward in our faith." In order to spearhead this initiative, Roth will be taking an early retirement from his position at Goshen College as Professor of History, Director of the Mennonite Historical Library (MHL) and editor of the Mennonite Quarterly Review (MQR) and Director of the ISGA. He will continue to work from Goshen, Indiana.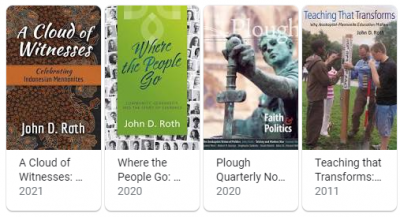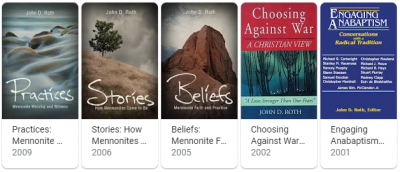 "I'm thrilled to be part of this creative project to commemorate the 500th anniversary of Anabaptist beginnings," said Roth. "This rare opportunity for collective reflection, confession, celebration and renewal happens only once every 500 years. Watch for ways that you can contribute to the many resources envisioned by this exciting project."
After 36 years of service, "John's legacy goes beyond being a prolific and award-winning writer, historian, and thought leader in the Anabaptist global community," said Ann Vendrely, Goshen College vice president for academic affairs and academic dean. "For his students and colleagues at Goshen College, he is a beloved teacher, mentor and friend, extending his wisdom and care to everyone he encounters. We wish him well on this new adventure."
As the founder of the ISGA, Roth's vision and commitment to the work of the global Anabaptist church have been integral to this Institute. We are incredibly grateful for the time and commitment Roth has given to the ISGA over the last 12 years.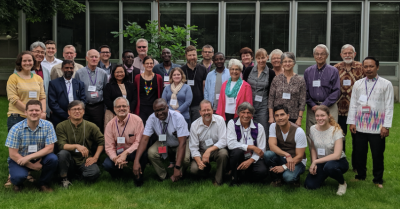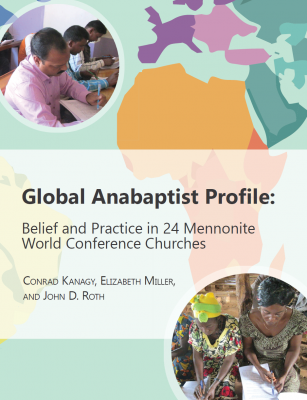 After five years of the ISGA's work, Roth reflected on his experience of being "born again" into the global church. This spirit of inspiration has brought about many projects over the years for the ISGA — facilitating research, education, preservation and networking to build up the community of the global Anabaptist church — including: the Bearing Witness project to publish present-day martyr stories, the Global Anabaptist Profile collection of survey data from around the world, the Global Anabaptist Wiki website to preserve and make available user-generated stories and archives, and other projects noted in eight years worth of our "Rhizome" newsletters, and listings of various publications and initiatives on our website. The ISGA offers immense thanks for Roth's years of work and wishes him blessings in his new position, which in many ways carries forward the spirit of the ISGA in a new way.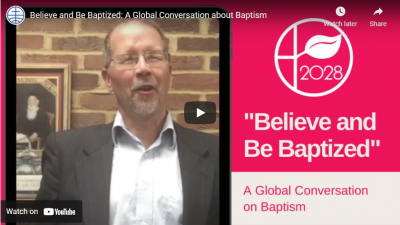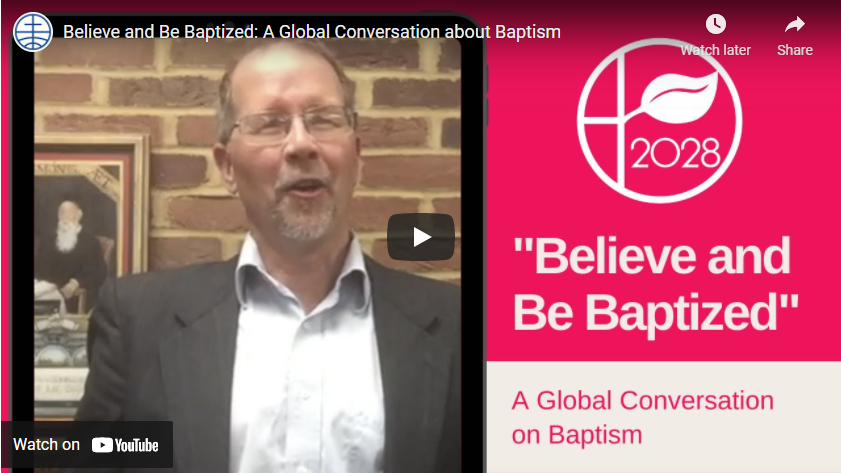 And, the work of the ISGA will continue on! Roth's vision, compassionate collaboration and work has inspired many others, and the ISGA's place has been solidified as an important entity within the mission of Goshen College.
Additionally, not only will its work continue, but the ISGA will be growing and shifting to serve as the overarching organization for Anabaptist-Mennonite Studies at Goshen College, now housing the MHL as a part of its work. Goshen College has begun the search for the position of Director of the ISGA and Professor of History.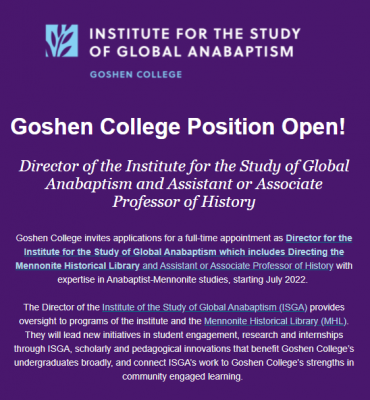 Please support the ongoing work of the ISGA by spreading the news of this position to any qualified persons who you believe will help the organization to move forward into new and exciting projects for the global church, and continuing to financially support this important work.
Read more: Director John D. Roth's letter to supporters and friends of the ISGA