Graduate Projects from 2018 – 2019
Disturbances: a Driver for Change in Merry Lea's Forest Ecosystems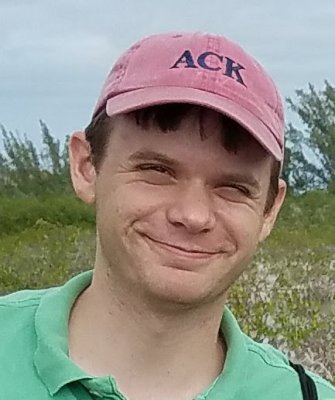 – James Austin
Maintaining stability in all types of ecosystems is vital to maintaining natural functions. For this study, I selected six core forest ecosystems of different ages within the 1,189 acres of the Merry Lea Property to answer the question: does the land use history and age of a forest ecosystem significantly impact its community composition of native and exotic plant species? I collected a census on three native plant species, three invasive plant species, and the major species and d.b.h of trees. I also collected abiotic data on the average canopy cover, as well as signs of disturbance – such as standing water and animal tracks – to determine if any biotic or abiotic factors had a significant impact on the total area coverage of invasive or native plant species across the six differently-aged forests. The results of various tests demonstrated that there were significant differences in total coverage between the six different sites. This supported that age and land use history do have a significant impact on the community composition of native and exotic plant species, leading to further implications of site-specific land management strategies that help stabilize forest communities.
Evaluating the Kinderforest program at Merry Lea: Using the "Draw Nature" test to assess students' attitudes towards nature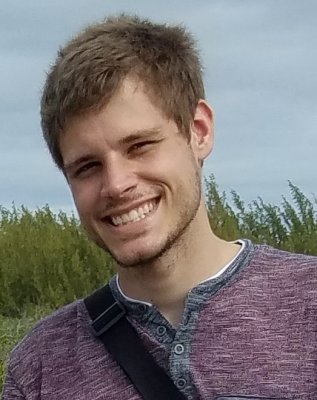 – Andrew Beal
Kinderforest is a new program that is designed after some of the most primitive and yet most innovative teaching strategies in the world. Kindergarten teachers bring classes to Merry Lea Environmental Learning Center of Goshen College and teach using immersion in natural areas. Research indicates that there are many benefits that students gain from participating in various activities in Kinderforest. The purpose of my investigation is to explore connections between the activities that students are doing in Kinderforest and the benefits that forest kindergarten programs claim to give. More specifically, I want to learn if there are differences in students who participate in Kinderforest and those who do not. My question is: do students who participate in Kinderforest have a more positive attitude towards nature than students who were not taught using nature-based education?
Connecting Nature Play to State Standards for Kinderforest at Merry Lea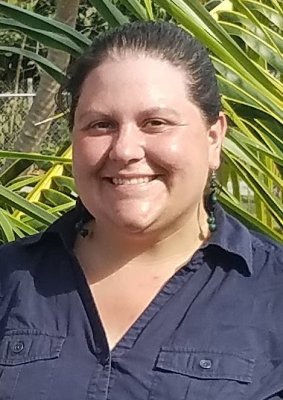 – Vicky Benko
My research investigated Indiana kindergarten standards (English-Language Arts, Math, and Science) to see if students still met those standards during their free play time out in the forest during Kinderforest programs at Merry Lea Environmental Learning Center and at the Goshen College Kindergarten, despite the alternative model of this program. Since kindergartners are subjected to take standardized tests, kindergarten standards are heavily emphasized during the school year so that the students are prepared for future schooling where students do take standardized tests that reflect on state standards. I investigated students participating in a forest kindergarten program to see if they met academic state standards during their free play time of the program.
Developing Student Connection to the Environment with Reptile and Amphibian Education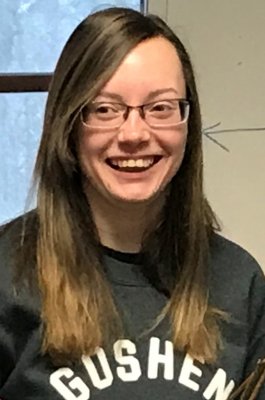 – Delanie Bruce
Chain O' Lakes State Park (COLSP) is one of twenty-five state parks in the Indiana Department of Natural Resources. I developed the program Herp, Herp, Hooray! Nature Series which was added to the education initiatives of COLSP. This nature series is a pilot program for COLSP to assess whether additional homeschool programs can be successfully added to the environmental education efforts of the park. I conducted a survey on nature centers throughout the Great Lakes region that provided place-based herpetofauna education, including what audiences these programs are designed for. A herptile survey at COLSP was also conducted to develop the curriculum. This nature series gives homeschool students in the region the opportunity to explore the plant and animal communities of COLSP, with a specific focus on reptiles and amphibians. Learning about herpetofauna and their importance to the environment will help achieve the aspect of sustaining the ecological integrity of the student's natural place.
Maximizing Field Trip Success at Merry Lea: Understanding Connection Between Formal Schools and Informal Learning Centers When Planning and Implementing Field Trips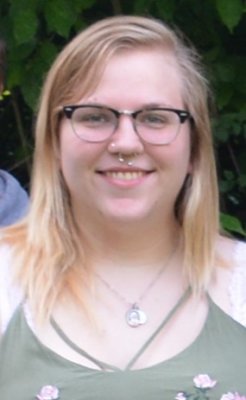 – Samantha Buchanan
The purpose of this investigation is to compare teacher expectations for an environmental education experience and their post-experience perceptions of content delivery, student knowledge retention, and overall student learning following a field trip to Merry Lea Environmental Learning Center. This review examines prior research conducted regarding formal school teachers' expectations of informal learning center content delivery, student knowledge retention, and overall student experience from a field trip to an informal learning center. Specifically, I review material that addresses teacher pre-trip expectations to what the teachers observe post-trip as actual outcomes of the field trip. I conducted a study with Merry Lea Environmental Learning Center of Goshen College and evaluated the success of programs meeting expectations for teachers in the region served by Merry Lea. The long-term goal of my research and curriculum design is for Merry Lea staff to better understand and meet the needs of teachers utilizing Merry Lea programming.
Four Seasons of Transformation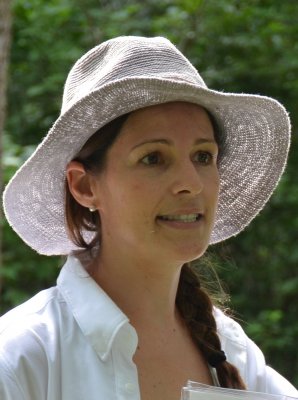 – Terri Habig
My goal is to create curriculum that connects faith and/or spirituality to our environment within the structure of workshops or retreats. Through the use of place-based learning, I want to bridge these connections by creating a framework that guides and assists in the development of curriculum and learning experiences for adult audiences. I want to create a platform and framework to allow for and to support transformative learning. This transformative process may take place after the participant completes my workshop/retreat. I hope to plant the seeds needed to allow individuals to grow in their own understandings of faith and to instill the understanding of connectedness as it relates to ecology. Uncovering connections that people can make between the natural environment, the sense of place and the sense of self is the focus of this project.  I believe nature has the ability to heal one's mind, body and spirit.
Students with Learning Disabilities and the Impact of Environmental Education on their Learning Experience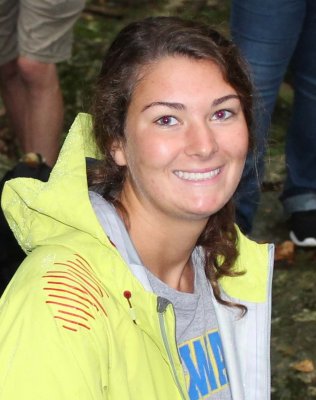 – Alison Sanders
In 2004, the Department for Education and Skills (DfES) defined multi-sensory as: using visual, auditory and kinaesthetic modalities, sometimes at the same time (Quality Improvement Agency 2008). Although multi-sensory experiences can be beneficial to all students, the multi-sensory learning approach has become extremely beneficial to special education students, and to those with learning disabilities. Having students involved with this multi-sensory approach helps enhance their ability to learn, and their memory. This project set out to design a sensory trail for the visiting participants at Camp Red Cedar. Overall, I wanted to design a trail that was fun and engaging for the participants. I wanted them to not only focus on using their senses in an outdoor learning environment, but to also engage with their motor skills. I believe the trail provides not only a sensory and motor skill experience for the participants, but also shows them how to challenge themselves, overcome their fears and to go outside their comfort zone in a different environment.