Graduate Projects from 2016 – 2017
Do Teachers Attribute Increased Environmental Education Lessons in their K-12 Classes as a Result of a Pre-Service Environmental Education Field Course at Merry Lea
– Ken Bauer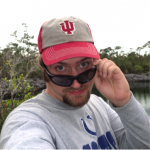 I investigated the long-term effects of the Goshen College BIOL-340 Field Experiences in Environmental Education course, a preservice teacher course primarily completed by elementary education majors. BIOL-340 is a three-week experiential course that is taught at Merry Lea Environmental Learning Center. Informal semi-structured interviews were conducted by phone to determine how alumni attributed aspects of their teaching style to their experiences in the course. Their responses were compared to graduates of other programs with different course structures described. This study found that BIOL-340 participants appear to have much higher and longer-lasting self-efficacy in teaching environmental education than those in the literature. However, though most participants reported that they would like to teach more environmental education in their classrooms, this study uncovered barriers stated by multiple participants.
Applying Project-Based and Student-Choice Learning to Deliver an After-School Gardening Program
– Kaitlyn Bradley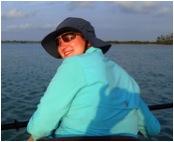 This project was an on-site action-research project addressing how project-based and student-choice learning are used to focus educational experiences in an after-school program while creating a garden with students enrolled in The House, an after-school program located in Ligonier, Indiana. This literature review defines the differences between formal and informal education, successful ways of working with and engaging middle school students and then discuss learning styles including project-based and free-choice learning.
Measuring Effects of Inquiry-Based Professional Development on Teachers' Knowledge of and Attitude Towards Amphibians
– Maddie Herron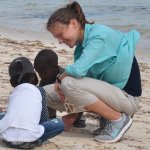 The purpose of this study is to measure the change in the teachers' knowledge and attitude toward amphibians, and willingness to use amphibians within curriculum. This professional development workshop will focus on amphibian biology, ecology, and research topics, and is structured around inquiry and active learning methods. Amphibians have been experiencing a massive population decline globally. Professional development has a proven effect in changing teaching practices in classrooms as compared to methods such as curriculum and policy changes. The use of active learning in professional development increases knowledge and skill among teacher participants, and the method increases likelihood of effecting change in classroom practice.
Ephemeral Art as a Pathway Toward Connection: Place-Based Learning Principles and Perspectives
– Aly Munger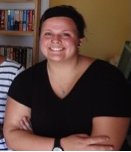 The most meaningful, effective environmental education results in people caring for, and feeling connected to, the places and communities in which they live.  In this project, I experimented with the use of ephemeral art to promote some of these deeper connections including (a) mindfulness, (b) empathy towards the natural world, (c) creativity, and (d) connection to place. I taught ephemeral arts programs with students K-­‐6, from Wolf Lake Indiana and Andros Island, Bahamas. I also trained other environmental educators in how to teach using ephemeral art. The project is presented in the form of a qualitative "bricolage" (Denzin, 2012), named after a French form of art that uses somewhat eclectic everyday materials to portray meaning.
Five Charter Schools: Five Environmental Education Programs
– Maggie Olson
This was an in-depth investigation of five charter school with extensive environmental education curriculum. Three in Minnesota and two in Michigan were compared a present five excellent models to incorporate EE into the formal education system. The extensive use of outdoor time and elements increased learning in all areas, excited the students, and promoted a general sense of well-being.