Graduate Projects from 2013 – 2014
Tree selection patterns: woodpeckers & nuthatches as a control for the emerald ash borer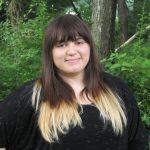 – Abigail Bradley
Dense infestations of emerald ash borer (EAB) in ash-dominated forests of the Upper Midwest potentially offer an opportunity for woodpeckers and other birds to take advantage of this temporarily-abundant food source. Anecdotal accounts do indicate that local woodpecker populations may be higher than historical averages, due perhaps in part to the presence of EAB.
In my project, I examined several hundred ash trees across several forest types at Merry Lea, and noted the correlation between EAB presence (via emergence holes) and predator abundance (via drilling holes). Although birds did appear to be making extensive use of this new food source on a number of trees, hole density was not significantly different than non-ash trees in the immediate area. In other words, location within the forest seemed more important than infected ash trees in attracting woodpeckers.
The perceived barriers to utilizing schoolyard nature trails for elementary environmental education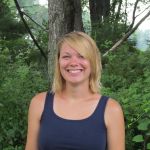 – Allison Broomhall
Many schools, especially in rural and suburban parts of the country, have natural areas in close proximity to their buildings, but use of these areas as teaching resources is sporadic. In my project, I worked with a group of elementary teachers at a large rural school to design instruction that would build on indoor teaching time by using the outdoor classroom and trails. In addition, I interviewed the teachers over several time points to try and assess what factors promoted or discouraged their use of the outdoor areas. For most teachers, I found that administrator support and encouragement was crucial for their willingness to develop teaching plans that took them outdoors. Without active support from the administration, they understandably prioritized their time differently. Newer teachers in particular were affected by the degree of support, since so much of their energy was needed simply to establish normal classroom routines and familiarity with school policies and procedures.
Using service-learning to make classroom and community connections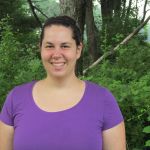 – Caitlin Lorenc
Service-learning projects, where service activities in one's community are tightly paired with academic study of concepts related to the service, have great potential to strengthen education for students at all levels. Although a good amount of research has established that well-structured service-learning experiences are educationally valuable for older (secondary & post-secondary) students, little documentation exists for the benefits that primary-age children can draw from such experiences.
For my project, I worked with a fifth-grade classroom through the entire process of designing and implementing a service-learning project. Following the students' interests, we choose to focus on food issues (diversity and quality) in their rural community. Lessons explored topics like food distribution systems and nutritional content, and they were interwoven with trips to the local food bank and the construction of a schoolyard garden and mini-orchard whose produce will be donated to that food bank.
A vision to create meaningful programming at Merry Lea with the Miami Nation of Indiana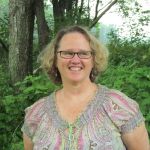 – Lisa Myers
Research into the history of the Miami people in this area of Indiana, the treaties that resulted in the removal of so many from their ancestral lands, and the Indiana Miami's current struggle for federal recognition, was followed up by attempts to build a relationship between tribal members and Merry Lea staff. Since the Miami have such a strong connection to the land and the natural environment, hopes were that Merry Lea could be a location for programs of healing, traditional ecological knowledge and language revitalization.
Although communications with the Miami Nation were challenging, a seed was planted and hopefully, some collaborative programs between the Miami and Merry Lea will begin. Opportunities exist to incorporate more Miami information into programs that are being presented already. Ideally, a Miami historian would be hired on the education staff of Merry Lea or a tribal member on the Board of Directors.
The relationships between emergent and seed bank vegetation in restored and control herbaceous wetlands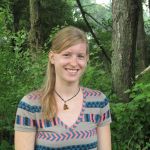 – Sara Stanislawski
As with much of the Midwest, the vast majority of northern Indiana's wetlands have been drained or altered over the last 200 years, with accompanying changes in function and diversity. Merry Lea itself has many different types of wetlands, several of which have existed since pre-settlement times, and more of which have been restored or otherwise managed since then. The herbaceous wetlands in this region are particularly susceptible to invasion by Phalaris arundinaceae (reed canary-grass), which can exclude a lot of other potential plant diversity.
I used field surveys and seed bank germination experiments to see whether the actual and potential (seed bank) vegetation differed in original and restored herbaceous wetlands. Although germination was limited in the greenhouse conditions, it was clear that more diversity is present in the seedbank of these wetlands than is present as adult plants, even in those sites where P. arundinaceae dominates.