Graduate Projects from 2012 – 2013
Horticulture as a Pathway for Invasive Species and the Role of the Retail Garden Center in Promoting Native Plants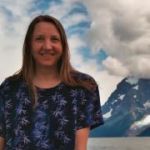 – Miranda Davies
Throughout history and now at an unprecedented rate, human mediated changes make some species more rare, even causing extinction, while at the same time human activity facilitates some species to expand their ranges. Modern rates of biological invasion are several orders of magnitude higher than prehistoric rates, and in terms of rate and geographical extent, the current biological invasions are without precedent.
Most invasive plants have been introduced for horticultural use by nurseries, botanical gardens, and individuals, and gardening is consistently listed as a top hobby in the United States. Thus, the retail garden center is an important area of prevention of new introductions of pest plant species.
Despite a burgeoning interest in native plants, imported species dominate the inventories of retail garden centers and thus landscapes and gardens. This study will examine the invasive plant crisis and native plant conservation and promotion programs, focusing on what retail garden centers are doing to promote native plants.
The effectiveness of a pre-field trip visit on knowledge retention in 4th and 5th graders regarding the Rock Cycle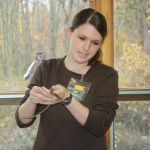 – Katherine Johnson
My project investigates the effectiveness of an in-class, pre-field trip on short- and long-term knowledge retention in 4th and 5th graders regarding the Rock Cycle. Therefore, my project works in conjunction with the Rock Cycle field trip that Merry Lea offers. Through random selection, several classrooms were chosen to receive a pre-field trip. I traveled to their classrooms and together we did fun, exciting rock cycle activities to provide an introduction to the themes and concepts they would revisit while on the actual field trip. Then, all students attend the field trip at Merry Lea. At the end of their field trip, they participate in a brief assessment consisting of multiple choice questions asking them specifically about what they learned from their in-class visit and field trip. There are also fill-in-the-blank questions for students to write in what they learned about the rocks, and what their favorite part of the field trip was.
In January, all classrooms that participated in the field trip will have in class, post-field trip visits where we will revisit the rock cycle and do more fun activities. At the conclusion of this trip, the students will complete the same assessment that they did for the pre-visit. The results and data will then be compared, and this will answer my question of whether or not in-class, pre-field trips are effective on the short- and long-term knowledge retention of students.