Receive an 8-to-1 match: Save $500 for college and get $4,000!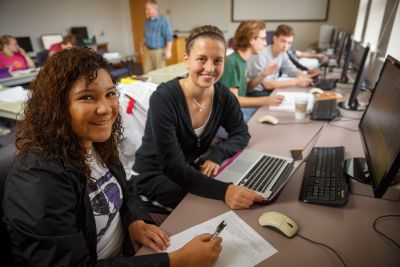 Incoming new Goshen College students who qualify for the IDEA program (low-to-moderate income students) will set up a savings account and save $500 within a six-month period. When you meet your $500 savings goal prior to attending Goshen College, you will then earn $4,000 of matching grant funding to pay for tuition, books and other college-related expenses.
But the student commitment goes beyond just saving money and receiving an 8-to-1 match! Not only does the grant decrease the overall debt with which you will graduate, the program is designed to provide you with ongoing support and additional resources to ensure that you leave Goshen College a well-rounded individual ready to participate in the economy and control your personal finances responsibly.
Application Deadline: July 1, 2017
---

Learn more:
For more information, contact: