Director, Merry Lea Environmental Learning Center, Professor of Sustainability/Environmental Education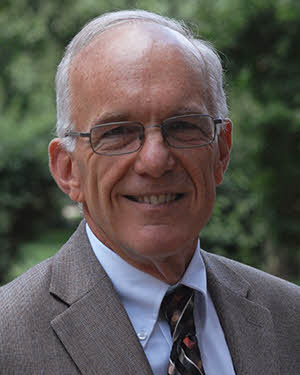 Education
B.S., Eastern Mennonite University, 1974
M.A., Grace Theological Seminary, 1983
Ed.D., Nova Southeastern University, 1998
Contact
How I became an executive director
My career has focused on using my gifts of teaching and leadership. I appreciated being selected to lead groups while in high school, which allowed me to test my leadership abilities. My first employment after college granted me the opportunity to teach and administer in a K-12 school. I am grateful for the experiences in that setting, which helped me further explore the use of my gifts. To strengthen my skill sets, I pursed formal training in administration and educational leadership. After 20 years of successful leadership in the formal educational setting, I looked for ways that I might use my administrative abilities in other venues. In particular, I was interested in working in higher education. My position at Merry Lea has more than fulfilled the hopes I had in changing jobs. I began serving as Merry Lea's executive director in August 1997. Working at Merry Lea has allowed me to use my administrative skills, to engage in environmental stewardship, and to be engaged with collegiate work.
Ideas that matter to me
• I believe that thinking and planning for future generations is an important responsibility. This is essential in areas of values, faith, family, environmental health, and in local and global relationships.
• Being curious about the world (from natural history to human interactions) is part of who I am. I appreciate opportunities to explore, observe, and then think about the interconnections from multiple perspectives.
• I feel it is important to not only look at individuals, but also systems. I am drawn to the benefits of systems thinking. I believe understanding ecosystems can be an excellent model for gaining insights into human systems and in finding solutions for challenges/conflicts in systems.
Servant leadership is the pattern that I most admire and desire to practice.
I find it important to increase my knowledge of the relationship between my space (earth) and God's space. I believe this understanding (and personal relationship) forms a compelling case for why I should be a faithful keeper of the earth.
The following are leadership activities that I've been part of over the last 10 years.
I have facilitated strategic planning activities for eight different non-profit organizations over the last 10 years.
Leadership for Environmental Education Programs and Centers  
The course is part of the curriculum for the Master of Arts in Environmental Education. The course is designed to engage students in practical learning activities about topics that are essential to effective leadership in a variety of settings where environmental education programs are delivered. There are three core strands of emphasis in the course: leadership concepts, administrative skills and knowledge of self.
Faith, Ethics and Eco-justice
This course is taught during the Sustainability Leadership Semester, a residential program at Merry Lea. The course examines the way the contemporary ecological crisis has challenged Christians to reread their Bibles and rework their theology and ethics. Students will encounter key thinkers and ordinary people faced with environmental problems and assess the ways they have applied Christian faith in a variety of ecological, cultural and theological contexts. The course will emphasize peacemaking and eco-justice as essential to environmental problem solving.
I frequently speak in college, church and conference workshop settings. The following are topics that I've presented as lectures and/or led in workshop discussions.
Regenerative Stewardship of God's Creation
My Life in Indigenous Landscapes
Sustainable Building Design and Redesign
Building Green in Indiana: A Case Study of Rieth Village
Sustainability, Stewardship and Spirituality
Systems Thinking as a Framework for Strategic Planning
Encountering God in Nature
Faith, Hope and Creation Care
Ecological Leadership: Patterns in Nature as a Design for Leadership
General Presentations on Merry Lea
Forward in Rooted and Grounded:Essays on Land and Christian Discipleship, 2016, Pickwick Publications.
"Energized by the Future: Creating Momentum through Strategic Planning," 2012 in Stepping Up, a publication by Mennonite Education Agency for board members of Mennonite institutions.
"Green Building: Why Should a Board Care?" , 2011 in Stepping Up, a publication by Mennonite Education Agency for board members of Mennonite institutions.
Creation Care: Keepers of the Earth. MMA Stewardship Solutions, 2008. This Christian Education curriculum is available from the Everence Bookstore.
"Living in and as God's Creation", series of essays for Adult Bible Study, Faith and Life Resources, 2006. Available upon request.
"A Gateway for the Future," Bulletin: The Magazine of Goshen College, Vol. 91, #3, 2006.
Book Review I've Written:
2016 – Watershed Discipleship by Ched Myers.
2015 – Rewilding the Way: Break Free to Follow an Untamed God by Todd Wynward
2012 – Dirt and the Good Life by Lisa and Mark McMinn
2010 – Global Warming and the Risen Lord by Jim Ball
2010 – Living More with Less—30th anniversary edition by Doris Janzen Longacre, revised by Valerie Weaver-Zercher
2008 – Green Witness: Ecology, Ethics, and the Kingdom of God by Laura Ruth Yordy
I regularly read, study, and engage in conversations and projects on the following topics:
Leadership
Environmental issues
Creation care theology
Strategic and academic planning
System thinking
Church dynamics
Indigenous people and spirituality
Dismantling the Doctrine of Discovery
I delight in interacting with our three children, their spouses and our four wonderful grandchildren.
I enjoy reading, woodworking, gardening, native landscaping and photography. My wife and I added solar panels to our garage roof, which produces 75% of our home's annual electrical energy needs. I planted a half-acre fruit nut and berry orchard on our property in 2014. The diverse planting is modeled after a healthy forest structure. We enjoy being able to produce the majority of our food, plus having extra to share.