Assistant Professor of Music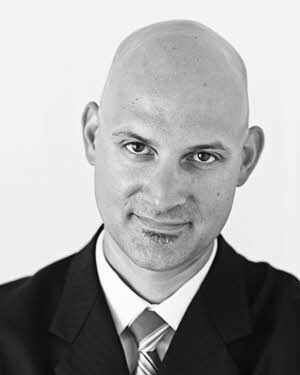 Education
B MUS, Saint Olaf College, 1996
M MUS, University of Wisconsin Madison, 2003
DMA, University of Iowa, 2012
An incredibly diverse and versatile conductor and performer, Christopher Fashun is an Assistant Professor of Music on the faculty at Goshen College where he conducts the Symphony Orchestra, directs the All-Campus Band,  serves as the Coordinator for the Music Education Program, conducts the orchestra for musicals and opera, and teaches applied percussion.
An accomplished percussionist and violist, he has several years of orchestral and chamber music experience and has enjoyed success in both areas as a soloist by winning three concerto competitions.  During the past decade, Dr. Fashun has concentrated his study of world percussion in Brazilian and Afro-Brazilian music and dance.  Most notably, his teachers include Jorge Alabe, Michael Spiro, Mark Lamson, Curtis Pierre, Jorge Martins, and Scott Kettner.  He has also toured nationally and abroad as a jazz vibraphonist and has recorded albums with the Wisconsin Brass Quintet and the Jason Harms Quartet.
In 2012 he led the Elkhart County Symphony Orchestra in its season opener that featured Broadway singer Doug LaBrecque.  Since 2008, he has conducted the University of Iowa Philharmonia and All-University Orchestras and was the Music Director of the St. Ambrose University Community Symphony Orchestra in Davenport, IA.  In November of 2009, Dr. Fashun conducted the Symphony String Orchestra at the IMEA Conference in Ames as part of the Iowa Junior Honors String Orchestra Festival Concert.  Additionally, Dr. Fashun's conducting experience includes leading orchestras and wind bands at the high school and middle school levels and directing jazz ensembles, percussion ensembles, and drumlines at the high school level.  He is an active clinician with middle and high school orchestras, percussion ensembles, and frequently serves as an adjudicator for large group music festivals.
Dr. Fashun holds a Bachelor of Music degree in music education from Saint Olaf College in Northfield, MN where he studied conducting with Steven Amundson and Timothy Mahr and viola with Andrea Een.  He received his Masters of Music degree in percussion performance from the University of Wisconsin-Madison where he studied with Anthony DiSanza and continued his conducting studies with David E. Becker.  He holds a Doctor of Musical Arts in Orchestral Conducting from the University of Iowa where he studied conducting with William LaRue Jones and viola with Christine Rutledge.
During the 2014-15 season, Dr. Fashun and the GCSO will be presenting a family concert that family members of all ages will enjoy.  The concert will feature GC piano faculty Dr. Matthew Hill and Dr. Kathryn Schmidt in  Saint-Saens Carnival of the Animals and music to the acclaimed children's book Old Turtle by Minneapolis composer Linda Tutas Haugen.  Her Fable of Old Turtle will feature Keith Bear, a Native American storyteller and musician and Ms. Haugen will narrate the book.  Completing the program will be a side by side performance of selected movements of the Tchaikovsky and Duke Ellington Nutcracker Suites.
In the spring, Dr. Fashun and the GCSO are the feature program as part of the Afternoon Sabbatical Series (click here for more information: https://www.goshen.edu/news/afternoon-sabbatical/
Goshen College Symphony Orchestra (https://www.goshen.edu/music/ensembles/orchestra/)
Homecoming Gala Concert: October 4, 2013, Sauder Concert Hall, 7:30 p.m.
Family Fall Concert: November 21, 2013, Sauder Concert Hall, 7:30 p.m.
Program: Saint-Saens: Carnival of the Animals, Tchaikovsky/Ellington Selected movements from the Nutcracker Suite, Tutas Haugen: The Fable of Old Turtle
A Festival of Carols: December 5 & 6, 2013 Sauder Concert Hall, 7:30 p.m.; December 7, Sauder Concert Hall, 4:00 p.m.
54th Annual Concerto-Aria Concert: February 7, 2014, Sauder Concert Hall, 7:30 p.m.
Spring Concert: April 17, 2014, Sauder Concert Hall, 7:30 p.m.
Goshen College All-Campus Band
Homecoming Gala Concert: October 4, 2013, Sauder Concert Hall, 7:30 p.m.
Fall Concert: October 31, 2013, Sauder Concert Hall, 7:30 p.m.
Spring Concert: March 21, 2014, Sauder Concert Hall, 7:30 p.m.
Symphony Orchestra
All-Campus Band
Conducting
Secondary Music Methods
Elementary Music Methods
Brazilian Music and Culture
String Methods
Fine Arts for Children
Applied Percussion
Humanities: Literature and Music
Music History
Brass Methods
Chamber Orchestra