Associate Professor of Peace, Justice & Conflict Studies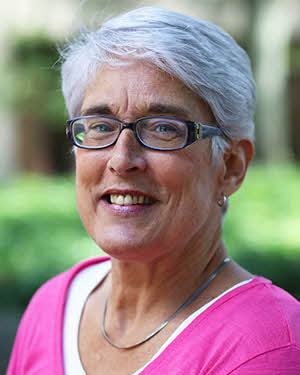 Education
B.S., Eastern Mennonite University, 1980
M.S., University of Virginia, 1983
(574) 535-7016
Identity, Culture and Community
Introduces the Goshen Core. Explores and analyzes the construction of identity, components of culture, and elements of community. Prepares students for an intercultural world by examining various perspectives and acquiring critical skills. A first semester Core Course.
Transforming Conflict and Violence
Explores the potentially constructive nature of conflict, the destructive nature of violence and the relationship between the two.  Examines various patterns of communication, conflict and violence and what is needed for transformation.  Includes self-reflection, skill building and a special emphasis on structural violence. A Peacemaking Perspectives Course.
Mediation: Process, Skills, Theory
Focuses on the third party role of the mediator. Explores the theoretical basis for mediation, its various applications in North America, and critiques of its appropriateness for certain types of conflicts. Emphasis will be on experiential learning to learn processes and develop the skills needed for mediation in formal and informal settings. Can include an additional hour of applied experience.
Restorative Justice
Examines various understandings of justice then centers on the foundational principles of restorative justice and its various practical applications. Examines and addresses the needs of victims, offenders, communities and broader systems with a specific focus on the Victim Offender Reconciliation (VORP) model and its role in the North American criminal justice system. Also examines models from other contexts such as family group conferences and circle processes.
Conflict-Healthy Groups
Explores conflicts in organizations, communities and other groups using a systems approach. Examines various models for assessment, diagnosis, intervention and evaluation. Uses case studies and real life situations of structural injustice and conflict to acquire practical strategies for dialogue, problem-solving, healing, reconciliation and system change.