Spring 2021 Data Dashboard
Dashboard updated on 2.24.21  at 9:49 AM
| | | | | |
| --- | --- | --- | --- | --- |
| | New positive cases | Currently in isolation | Currently in quarantine | Cumulative positive cases (since Jan. 11) |
| Students | 0 | 0 | 0 | 13 |
| Employees | 0 | 0 | 0 | 0 |
The dashboard reporting of new and cumulative positive cases resumed with reports submitted on Monday, Jan. 11, or after.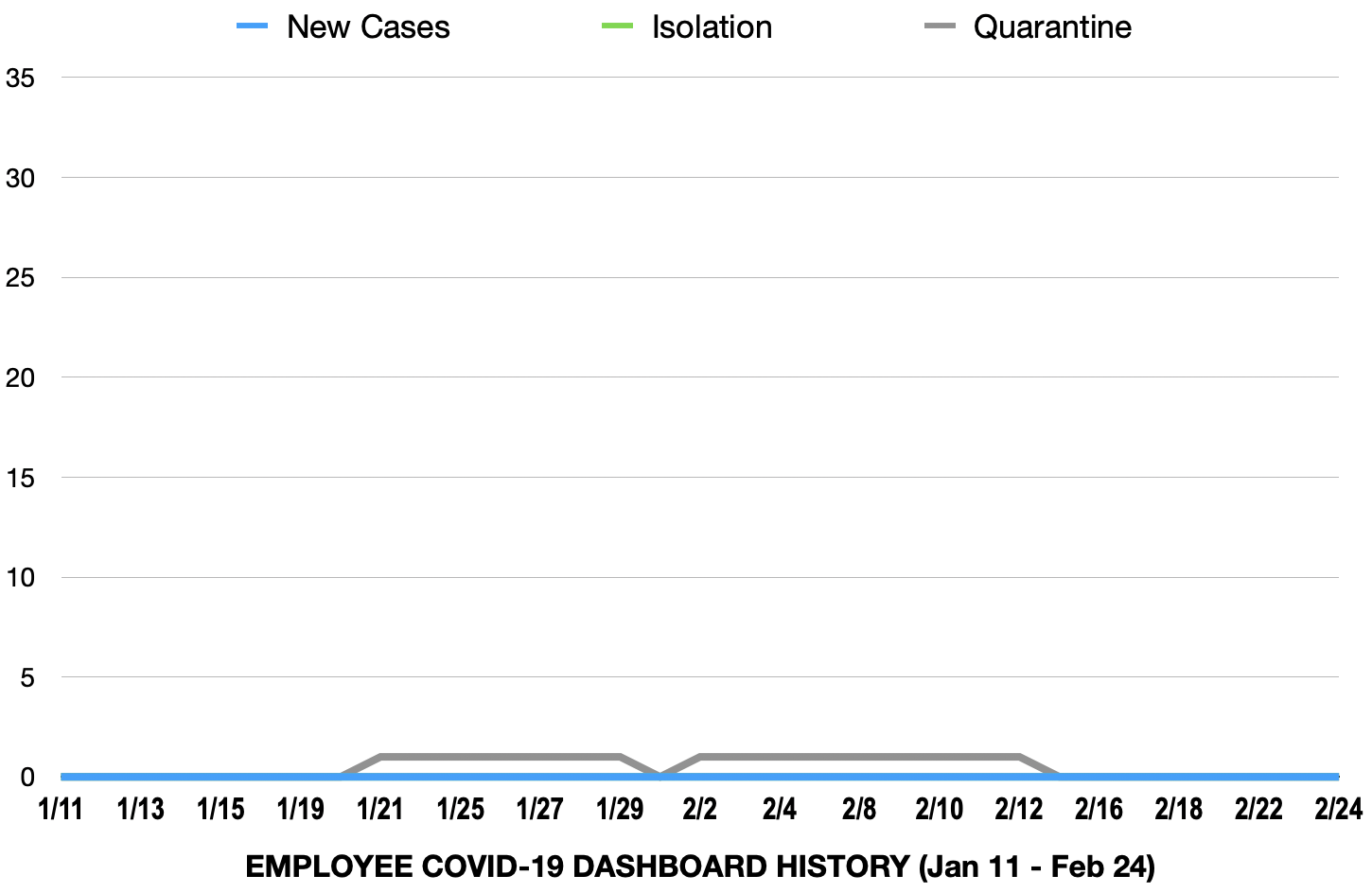 Spring 2021 Semester Notes
This dashboard is updated each weekday during the semester by 10 a.m. with the most recent data provided by students and employees, or the Elkhart County Health Department to the Pandemic Task Force. It includes data for students and employees if they are working on campus, living on campus, or taking classes on campus. New positive cases include all confirmed positives since the dashboard was last updated.
Isolation is the term used for separation from other people when someone is known to be infected or sick with COVID-19, in contrast to quarantine which is the term used for separation from other people when someone is not ill or known to be infected but might have been exposed to the novel coronavirus. Isolation is in Kenwood House for residential students. Students and employees who live off-campus isolate in their homes.
All students and employees were required to be tested for COVID-19 before returning to campus on January 11th. Of the 382 tests conducted on campus before the semester began, all were negative. In addition, three students tested positive before they returned to campus and isolated at home.
---
Fall 2020 Data Dashboard Summary
| | |
| --- | --- |
| | *Cumulative positive cases (8.17 – 11.25) |
| Students | 117 |
| Employees   | 14 |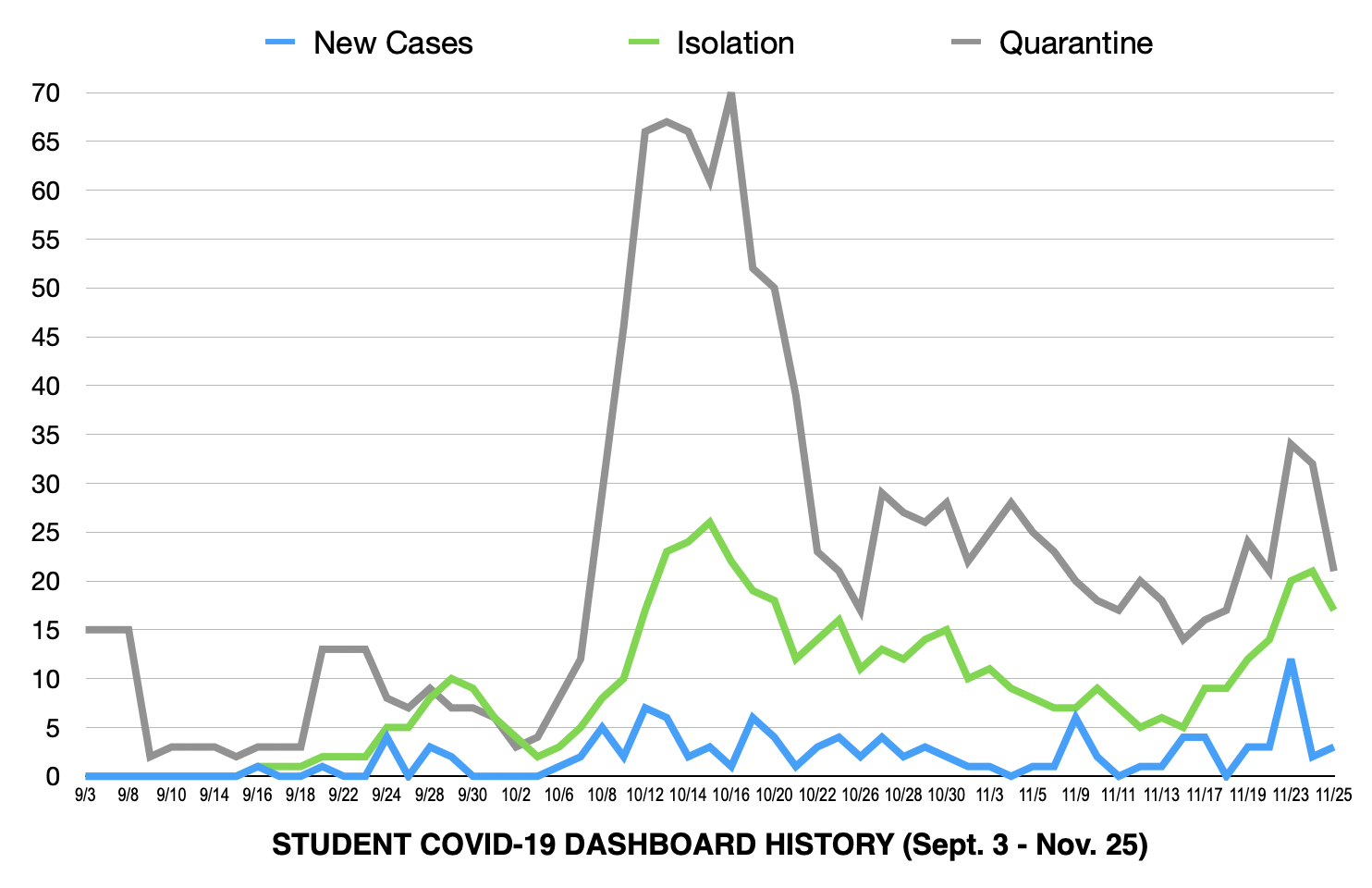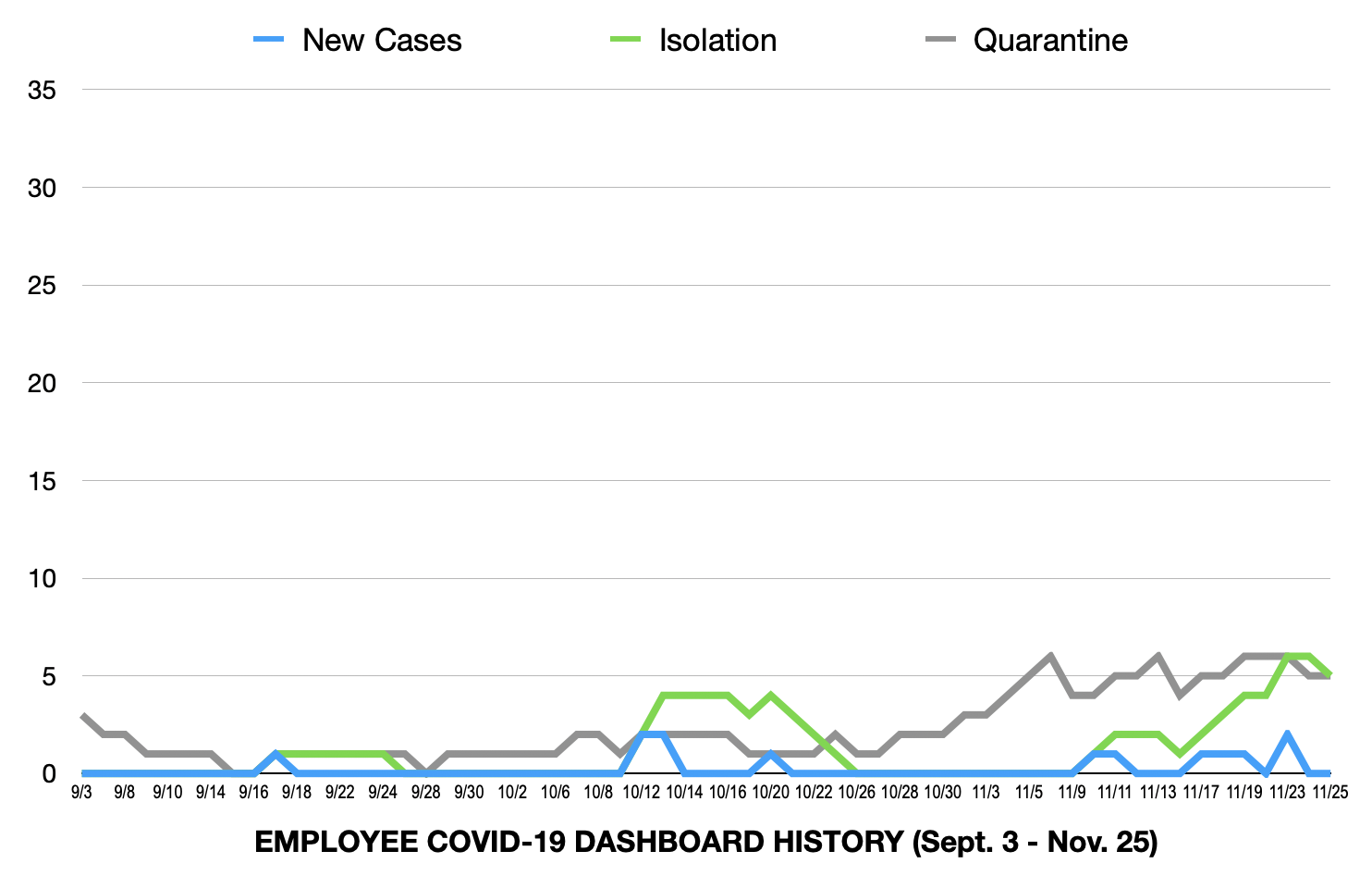 Fall 2020 Semester Notes
The college received a supply of newly available, rapid antigen COVID-19 tests from the Indiana State Department of Health to be administered for free on campus for any students and employees before Thanksgiving between Nov. 20-24. Results: 14  new positive cases from 382 voluntary surveillance tests administered (3.72% positivity rate).
For Indiana State and Elkhart County information, please see www.coronavirus.in.gov.