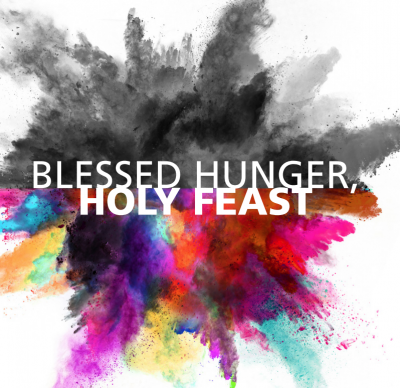 The Lenten season is upon us, and it's again the time of the year that Goshen College offers an online resource to help believers make time and space in their hearts and minds to reflect during the season of Lent.
Beginning March 6 (Ash Wednesday) and culminating on April 21 (Easter), Goshen College students, faculty and staff will provide weekday reflections based on the upcoming Sunday's lectionary Scripture passages, available online at www.goshen.edu/devotions, or by subscribing to the daily email. Writers will reflect on the theme: "Blessed Hunger, Holy Feast," from Mennonite Church USA and Mennonite Church Canada worship resources. This year we will also revisit some devotions from previous Lenten seasons, but which are still relevant to this year's Scriptures and themes.
Throughout the Scriptures for this Lenten season, a theme of human emptiness recurs in contrast to the satisfaction and fulfillment God longs to provide for us. God's people are portrayed enduring difficult times—hungry and thirsty, often lost and away from the safety of home. At the same time, God's people find their most basic needs met in God's abundance—they find their needs fulfilled by means of a feast that only God can provide! "Blessed hunger, holy feast" articulates the truth found in these passages of Scripture.
The devotions will reflect honestly on the Scriptures and offer words of assurances of faith. The spiritual offerings will include poetry, personal stories, reflections and prayers, all intended to more closely examine the call to change and follow Christ.
Since 2001, Goshen College annually celebrates special seasons of the church calendar, particularly Advent and Lent, with online devotions.