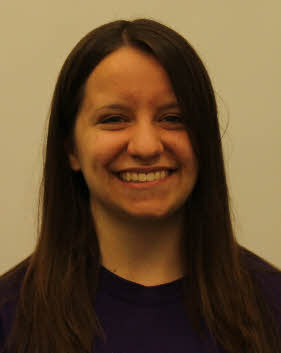 By Monica Miller, a sophomore music major from Greencastle, Pennsylvania
Scripture: Psalm 80:1-7 (NRSV)
When my team and I got off the plane in the country of Moldova, we crammed into a tiny bus and took off across the countryside. Hours later, we finally pulled into the village where we'd be spending the next few weeks, and the first sight to greet my eyes through the cracked windshield was a flock of sheep plodding through the mud that was the road. We followed them and their shepherd about a quarter mile, almost to our destination. Our annoyed driver bore down on them in our intimidating vehicle to see if he could push through the flock but to no avail. The sheep didn't even glance behind.
There are many metaphors in the Bible relating Jesus to a shepherd and us, the followers, to a flock of sheep; it's tempting to simply blow these verses off as "just another one of those." I could close my Bible on this imagery as I sit here in my college dorm room far away from any livestock, but I couldn't escape the village sheep in Moldova.
In the evenings we'd go out behind the church to watch the sun set across the valley, and, without fail, there would be a flock of sheep grazing in the oceans of grass somewhere in the foreground. As we took in the spectacular sky, the flock reminded us of who we are and who Immanuel is to us: our Shepherd, Provider, Peace with us. The sheep were content and secure with their loving shepherd whether there was a bus on their tails or a breathtaking sky-canvas above their heads. Can I, too, be so trusting and satisfied?
Scripture: Psalm 80:1-7 (NRSV)
Give ear, O Shepherd of Israel, you who lead Joseph like a flock! You who are enthroned upon the cherubim, shine forth

2before Ephraim and Benjamin and Manasseh. Stir up your might, and come to save us!

3Restore us, O God; let your face shine, that we may be saved.

4O Lord God of hosts, how long will you be angry with your people's prayers?

5You have fed them with the bread of tears, and given them tears to drink in full measure.

6You make us the scorn of our neighbors; our enemies laugh among themselves.

7Restore us, O God of hosts; let your face shine, that we may be saved.